Integrating Women's Voices into Local Politics in Ninawa, Iraq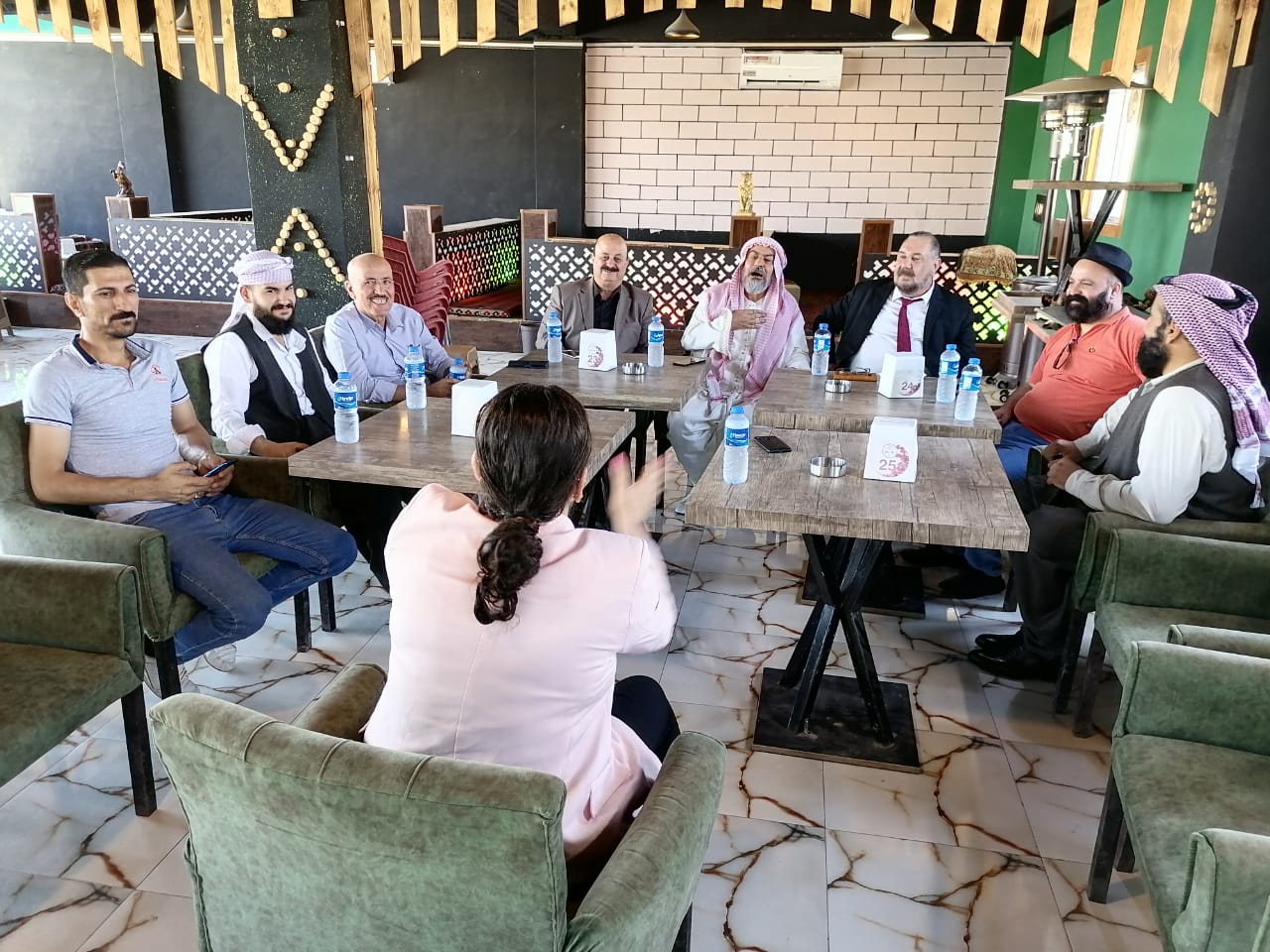 This article is part of a series highlighting the work of five inspiring and capacity-building initiatives the young civil activists are leading across Iraq to better their communities and foster significant change from the bottom up.
---
Two inspiring leaders are harnessing the power of civic advocacy campaigns to bolster women's social and political empowerment in the Ninawa Governate of northern Iraq. After participating in three IRI-led trainings that focused on advocacy campaign management, communication strategies, and facilitation skills, civic activists Raeda Salim and Saad Al-Wazzan created inspiring campaigns to bridge the gap between women's political and social participation within Iraq's government.
Raeda Salim, a 36-year-old woman living in the Qaraqosh/Ninawa district who identifies as Assyrian-Catholic, a Christian minority group within Iraq, is dedicated to supporting women's platforms as political candidates. After witnessing previous elections where qualified female political candidates did not receive necessary promotion or resources pertinent to the success of their campaigns, Salim decided to enact change through civil work. Her campaign has two objectives:
to build women-led groups that work on political issues with a focus on inclusion of local minority or marginalized populations, and
to change the perspectives of powerful male religious figures who dominate decision-making policies in the Ninawa community.
Through dialogue sessions, Salim has brought community members and clergy native to Ninawa with different religious backgrounds; including Christians, Muslims, Yezidis, and Kakai, to discuss the role of women in religious doctrines, how the religions' cultures can support women's empowerment, and current challenges affecting women in the region. These activities continue to stress the importance and responsibility held by prominent male allies. Who can support women by hosting empowerment programs and trainings to enable women candidates and ensuring equal representation and participation in Iraqi politics. Salim strives to see "women win open, competitive elections and to set an example for generations of women to come."
In addition, Saad Al-Wazzan, a 34-year-old civic activist based in Ninawa has been channeling his previous political and civil society work to challenge community attitudes toward women political leaders.
After attending the IRI led training on advocacy campaign management, especially the stakeholder mapping component, where they were provided with the tools to identify relevant stakeholders who have a significant impact potentially or directly on the women empowerment movement in Ninawa. Throughout his community dialogue sessions to identify stakeholders to assess the roots of the problem, he observed that the conservative beliefs and misguided religious interpretations surrounding women's roles in the public sphere of society hinder women's ability to actively participate in social and political spaces. To counter these harmful narratives, Al-Wazzan has invited religious and tribal leaders to community dialogue groups where they can openly discuss opinions on the portrayals of women in religious texts.
Following these dialogues, Al-Wazzan was able to convince clergymen to address gaps in women's participation in their Friday sermons. In addition, Al-Wazzan has teamed up with local lawyers versed in Iraqi laws to analyze and identify legislation that creates obstacles for female leaders. Through dialogue sessions and desk reviews, Al-Wazzan exposed misusage of government quotas for political parties and installing unqualified women with little knowledge of their roles. In what one of the local lawyers described as a "pivotal time for women leaders in Ninawa communities," Al-Wazzan has taken the first step in supporting women's roles in decision-making positions and sharing the success of current women leaders.  
Both Salim and Al-Wazzan recognize how gendered stereotypes within male-dominated communities can no longer persist alongside of sustainable women's political and social growth and long-term change. By directly targeting and engaging with powerful men at the center of decision-making processes, these civic activists continue to enact change throughout the Ninawa Governate.
Top