Working with Local Partners to Build Peace in the Western Balkans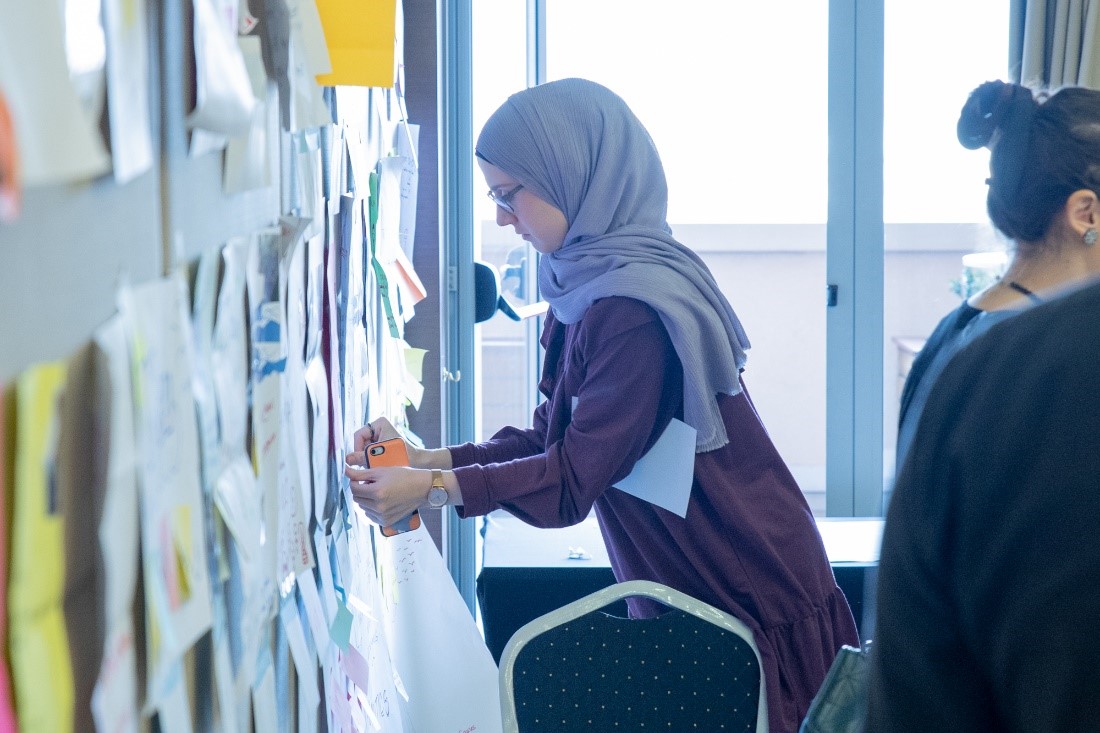 IRI relies on its many local partners to advance democracy around the world. Working with individuals on a local level empowers more people to take part in a political process and helps give them a voice in their communities.
Active participation and meaningful engagement in the Western Balkan peace and reconciliation processes? Not a problem! Three IRI offices, together with six local partners, assembled 55 young "agents of change" from Bosnia and Herzegovina, Kosovo, and Serbia to create the first iteration of the Regional Youth Partnership. The three-year project was publicly launched with the Regional Peacebuilding Academy from December 4-10, 2022, in Podgorica, Montenegro. IRI successfully convened a diverse group ready to roll up their sleeves, overcome barriers, and address the important issues of identity which have long created divisions in the Balkan region. By engaging in team building activities, these young leaders declared their readiness to work together to advance reconciliation.
More than 20 years after the brutal Yugoslav Wars, the Western Balkans remain divided, and reconciliation and peacebuilding are long overdue. Under the United States Agency for International Development's (USAID) first People-to-People (P2P) regional project in Europe, IRI's offices in Belgrade, Prishtina, and Sarajevo are working with six local partners to assist in this goal. Along with the Divac Foundation, Belgrade Center for Security Policy, the Faculty of Political Sciences Sarajevo, PRONI Center for Youth Development, Peer Educators Network Kosovo, and the Kosovo Center for Security Studies, IRI is helping to create a sustainable network of young people who are empowered to work together, engage communities, and take initiative for a better future.
If more people from our respective nations were involved in something like this, it could go a long way in pushing reconciliation.

Male participant, Serbia
How?
The Regional Youth Partnership takes an all-of-society approach to peace, bringing together young leaders from six sectors: arts and culture, academic and policy research, business and entrepreneurship, media, politics, and sports. The success of the Partnership relies on the long-term engagement of the group and the gradual development of common interests, values, and trust.
The Regional Peacebuilding Academy produced promising initial results. Participants have defined a clear goal – to jointly achieve reconciliation and peacebuilding in the region – and committed to assist in the peace process and use the Partnership's platform to engage the broader public, ensuring the project's sustainability.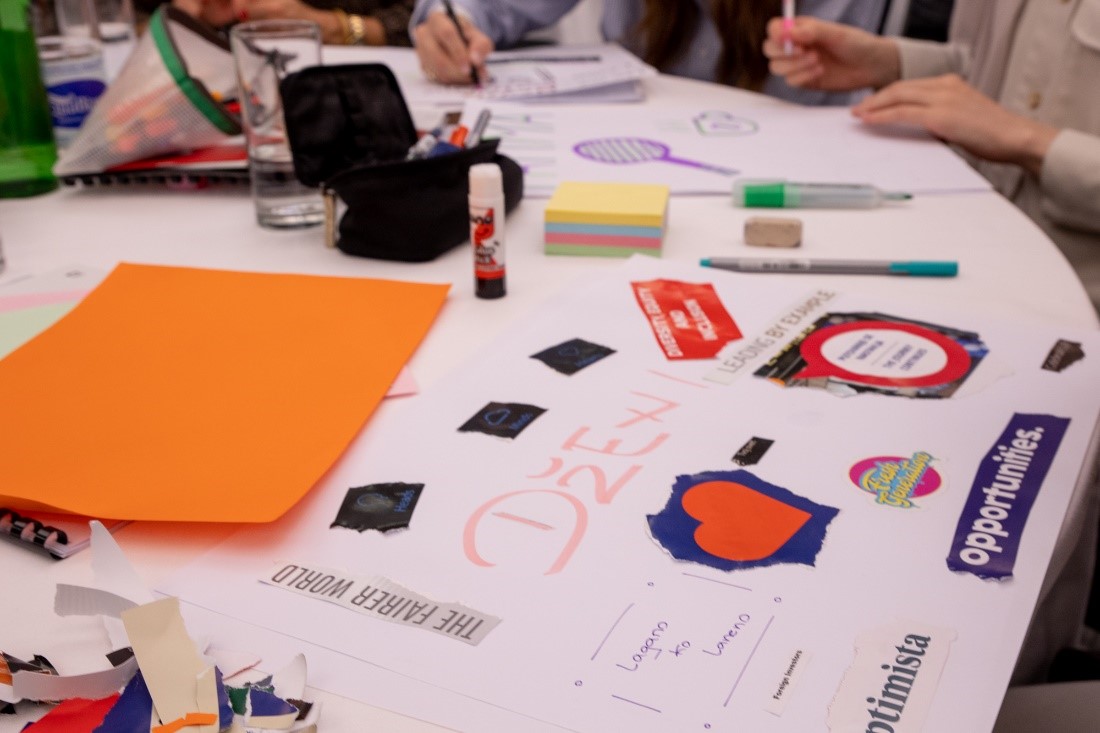 The conversations with people I met in Podgorica made me reflect and stimulated me to be more involved in making changes and working for the prosperity of the greater community.

Female participant, Bosnia and Herzegovina 
Better Together
During the Academy, IRI and its partners launched research efforts to study "social distance," or the degree to which participants felt "sympathetic understanding" with parties on the other side of the conflict. This research helps to gain insight into drivers of conflict, intergroup trust, individual agency, and self-efficacy among participants. Perhaps surprisingly, the research found the degree of social distance to be fairly low among youth in the program. Participants consider the most effective steps toward peace and stability in the region to be:
Teaching peace, tolerance, and conflict resolution to children and youth;
All sides accepting responsibility for past deeds and committing to reconciliation, and;
Developing more economically prosperous societies.
In a survey administered at the beginning of the event, all respondents expressed confidence in their capacity to work with the members of the "other group" to promote peace.
Personally, my biggest takeaway from this academy was the realization that even if we don't necessarily agree on political situations in our respective countries, we still share many of the same problems and struggles, we found a way to look at each other and see friends and people similar to us, and not 'the other side.'

Female participant, Kosovo
What comes next?
Over the next three years, IRI and its partners will expand their network to include 120 participants, engaged through monthly meetings, joint field research, cross-border projects, professional exchanges, and cultural immersion. This is the People-to-People approach – bringing together representatives of conflicting groups to interact purposefully to promote mutual understanding, trust, empathy and resilient social ties. In turn, that group will be poised to transform their communities and countries into more understanding and resilient places.
Participants were inspired by the words of Sulaiman Khatib, a Palestinian peace activist and one of the lecturers at the Peacebuilding Academy, "We are saviors, we are victims, we are the problem, we are solutions, we are humans." These young people hold the future of their countries in their hands, and IRI is working to empower them with the tools necessary for change.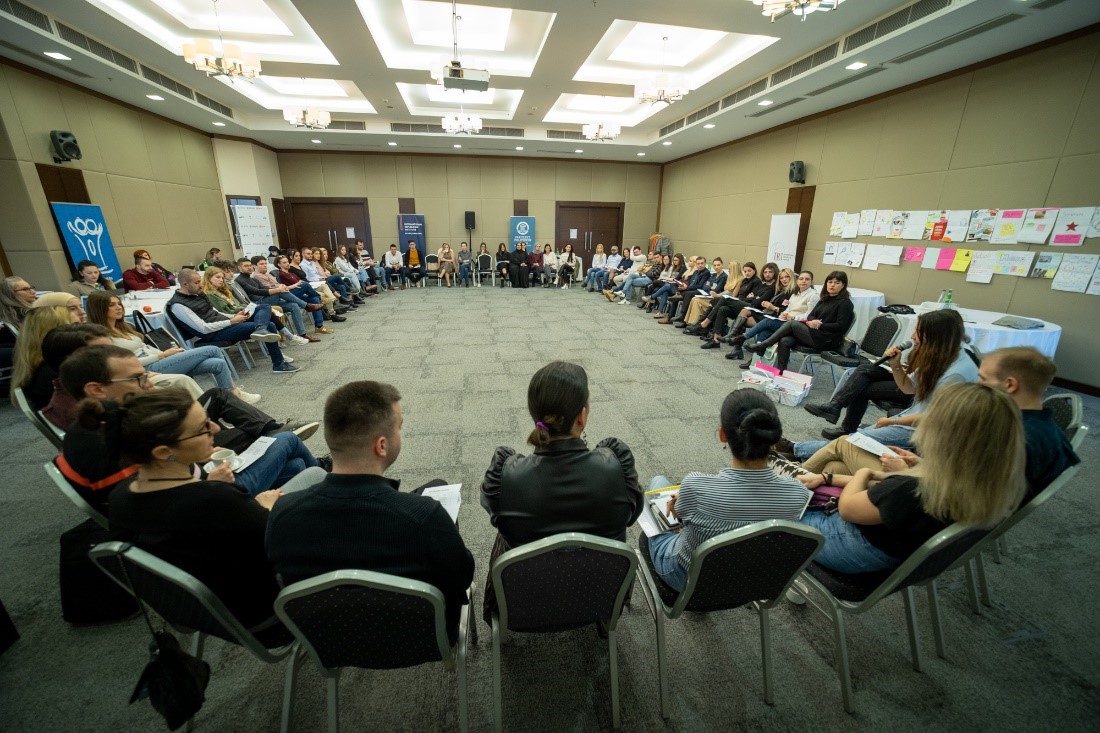 Top