A Generation Committed to Tackling Corruption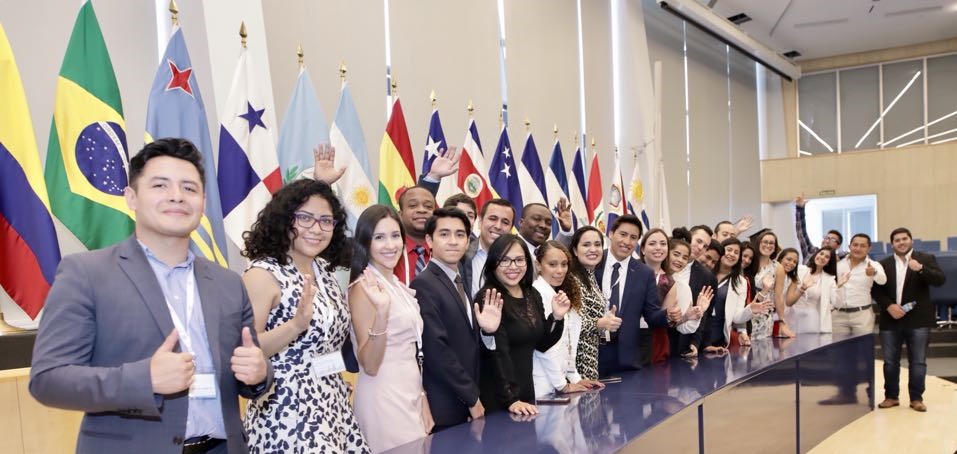 More than 154 million people across Latin America and the Caribbean are between the ages of 15 and 29. Despite this growing population, youth across the region remain underrepresented in government, disengaged, and increasingly frustrated with political processes due to widespread corruption at the local and national level. The International Republican Institute (IRI) launched Generation Democracy in 2015, a global network of young leaders across 70 countries, to bridge the gap between youth and government.
Through Generation Democracy, IRI convenes young civil society and government leaders in-person and online to identify strategies to mobilize a generation to better equip them in their community with the requisite knowledge and skills to engage and meaningfully participate in decision-making processes. In 2018, 11 countries will go to the polls in Latin America, nearly three-quarters of citizens in the region.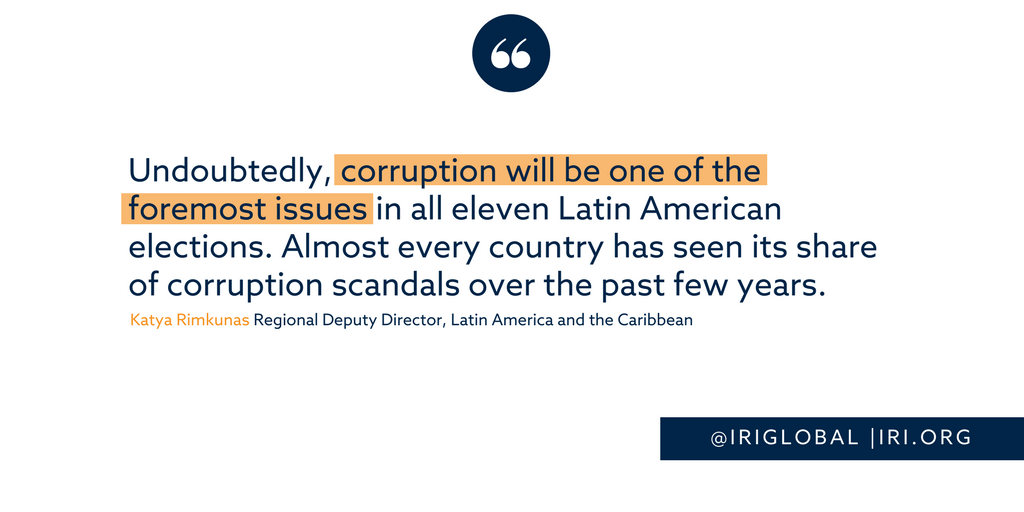 IRI has convened Generation Democracy Leadership Academies across Africa and Asia, gathering more than 100 youth to exchange ideas and share lessons learned. In March 2018, IRI officially launched the Generation Democracy network in Latin America and Caribbean hosting youth from 15 countries in Panama City, Panama. Young people from closing spaces across the region were invited to share and learn how to promote meaningful political participation, and pitch solutions to help tackle corruption.
At the Panama City Academy, young leaders engaged in an intergenerational dialogue with the Mayor of Panama City, a Member of the Latin American Parliament and the Vice Minister of Government. IRI leverages intergenerational dialogues as a critical approach to help connect young people with experienced and committed leaders in government who can serve as mentors. More importantly, these exchanges offer a generation of changemakers the opportunity to learn, distill best practices, and work alongside older generations to build more resilient, and responsive democracies. Inspired by the dialogue at the Latin America Regional Academy, the Mayor of Panama City, Jose Blandon, invited one participant, the youngest Mayor from Haiti, Nicolas Victorin, to join him for a private meeting to identify opportunities for collaboration to help amplify the impact of Nicolas' work in his city of Pignon.
On the last day of the Academy, IRI partnered with Aspade, a non-profit association focused on promoting debate and civic education in Panama, to host a debate to help the young leaders generate, present and defend ideas on how to get youth engaged in anti-corruption work. Youth presented a range of ideas from building a decentralized network of youth across Latin America to report on corruption and reward honest leaders, to a campaign focused on personalizing corruption so that youth can understand the impact on their day-to-day life. The debate and idea generation session provided a critical platform for young leaders to think about how they could collaborate and tackle corruption in the region.
As with previous gatherings hosted by Generation Democracy, one of the key outputs of the Panama City Academy was a statement of principles known as the Panama City Declaration. The Panama City Declaration was created through a participatory process, driven by youth and designed by youth, and is intended to sustain momentum for positive change across the region through youth engagement and leadership. One key tenant of the declaration was a pledge by all 25 youth to "Unite youth across the political and economic spectrum to advocate for legal reform that prevents corrupt members of government from seeking re-election, and work in favor of anti-corruption initiatives." The Declaration provides a roadmap for Generation Democracy members within a cohort to work in solidarity to tackle a mutual challenge they identified together. Several Panama City Academy participants have since met and discussed projects they can implement to uphold the Declaration.
Karina Paz, a Member of the Guatemalan Congress shared that "the Regional Academy not only introduced me to young leaders from 15 countries and future partners from across Latin America, but exposed me to new ideas, and gave me hope that as a network, we can together tackle corruption, and better support our generation so that they are ready to participate."
Through Generation Democracy, IRI supports youth-led innovation, helping young leaders connect, identify barriers to political participation, co-develop tools, and test solutions to build more inclusive democracies.
To learn more about the Panama City Regional Academy and Generation Democracy's global #UnitingYouth #NoVoteNoVoice campaign, watch the video below.
About Generation Democracy
Generation Democracy is a global coalition of over 400 youth organizations and members from 70 countries dedicated to empowering young people to participate in political and governing processes.
We facilitate the exchange of ideas, experiences and best practices across the world to ensure that youth have a stronger voice in decision-making. Through our network, young people are building the leadership skills needed to become the next generation of democratic actors in their communities and countries, leading to more robust and youth-friendly policies. Generation Democracy is made possible through the support of the National Endowment for Democracy.
Top