Few countries in the world face more challenges than the Central African Republic (CAR). Since independence, the country has experienced multiple coups, spillover effects from regional instability and most recently, has suffered from violent conflict between armed groups that take advantage of the absence of state institutions to exploit ethnic and religious differences.
Today however, CAR has a unique opportunity to overcome its past. The current government, elected in historic 2016 General Elections that also brought in the new constitution, is trying to kick-start a reintegration program to bring former militias into civilian life.
The National Assembly has passed legislation creating a Special Criminal Court to prosecute the worst human rights abuses. With assistance from allies, the government is developing a national army that may one day be able to provide security beyond the capital, Bangui. Both initiatives could go a long way to restoring peace and security to some of CAR's most remote regions.
IRI is working to empower members of parliament (MPs) with the skills needed to navigate CAR through these important steps. There is substantial work to do, as the CAR government has been virtually absent from much of the country for many years and where the people feel that they have been forgotten by their elected officials.
In order for the CAR's elected officials to see what a relationship with constituents could foster, IRI is taking a group of CAR MPs and parliamentary staff to Benin this week.
Benin is another Francophone country that went through periods of instability, dictatorship and ethnic violence before its successful 1991 democratic transition. The country is now one of Africa's most stable democracies.
CAR MPs and parliamentary staff will see in-person that democracy is more than elections. What happens between elections – governing – is equally important for government institutions to deliver on citizen needs and for confidence in democracy to flourish. Citizen confidence in the government is critical for a strong economy and a safe country.
This trip to Benin is in continuation of IRI's work with CAR MPs to strengthen their understanding of their role and responsibilities to constituents. You can read more about some of the town halls we helped facilitate HERE.
The study tour is just the beginning. Participants will share lessons learned with their colleagues in the National Assembly and will identify areas for application of lessons from Benin to the situation in CAR. By imparting these lessons, participants will ensure that all MPs of the National Assembly have the knowledge needed to bring peace and stability to the nation.
This activity capitalizes on the strong positive influence that successful countries in Africa can have on each other by setting positive examples and offering lessons from experience.
Just as CAR benefits from Benin's experience in overcoming violence and instability, CAR will hopefully be able to do the same for its neighbors in the future, improving governance and stability in Central Africa.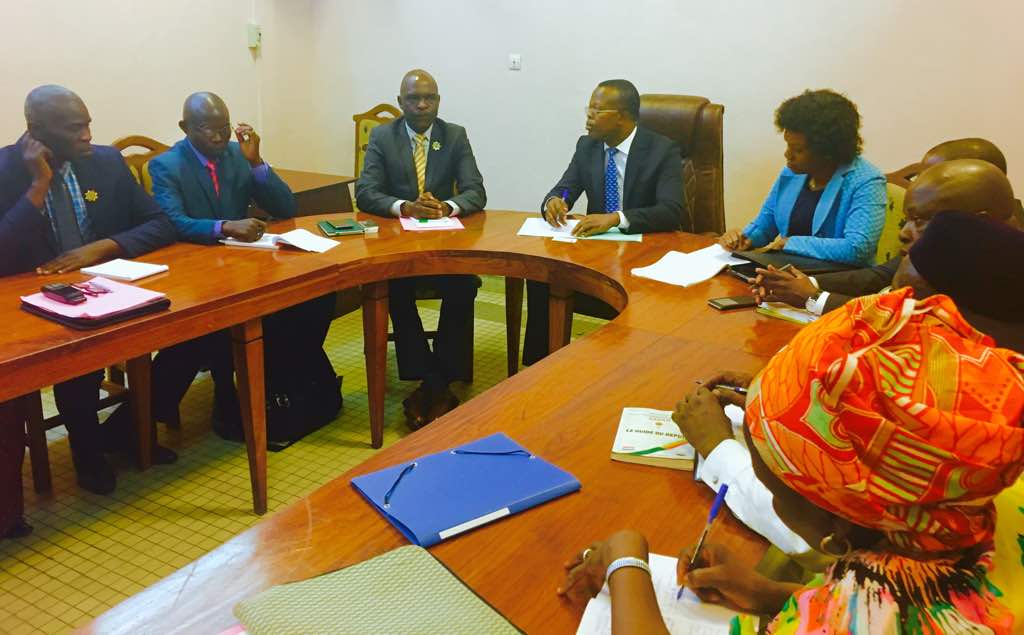 Top