IRI's Leadership Academy Inspires Candidates to Fight for Women and Youth Space in Ugandan Politics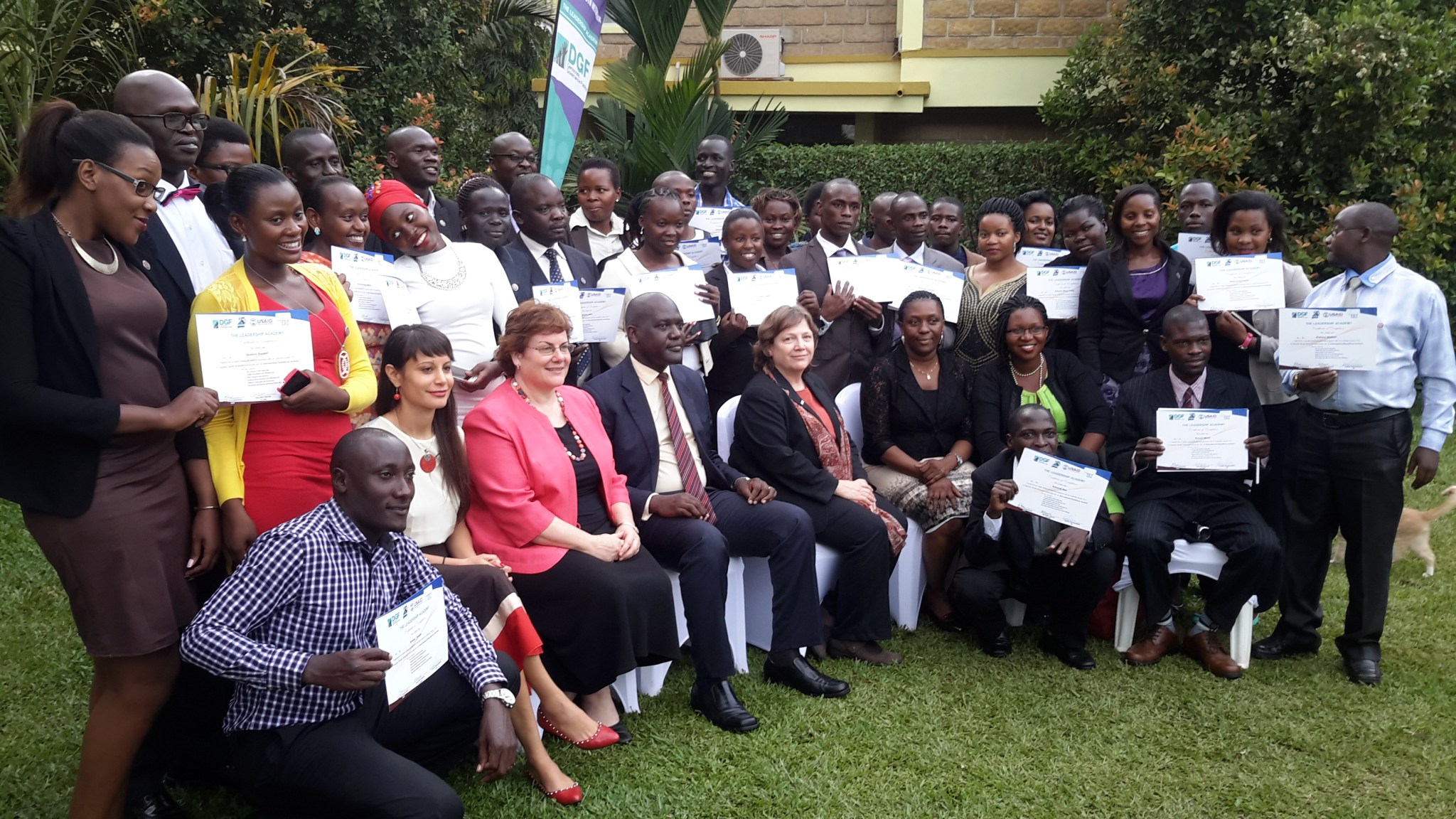 On February 18, Ugandans will go to the polls for the third general election since the country's return to multi-party politics in 2005.
With a national median age near 16, this will be an important democratic moment for young Ugandans, many of whom are voting for the first time or standing for election and campaigning for their peers' votes. IRI recently sat down with two young candidates running for local office in Uganda to understand their motivations for running in, what could be the most competitive election since 2005, and what change they hope to bring to their communities.
Timothy Muwonge
Timothy is originally from Gomba district, west of Kampala. He recently graduated from Kyambogo University with a degree in economics. After holding several student government offices, he decided to run for a seat on the Kyambogo Local Council-V (LC-V). Local government in Uganda is organized in a hierarchy of local councils (LC), numbered one to five (I-V), with LC-V responsible for district level governance. Each public university is granted district level status, and elects an LC-V. This will be Timothy's first time running for elected public office.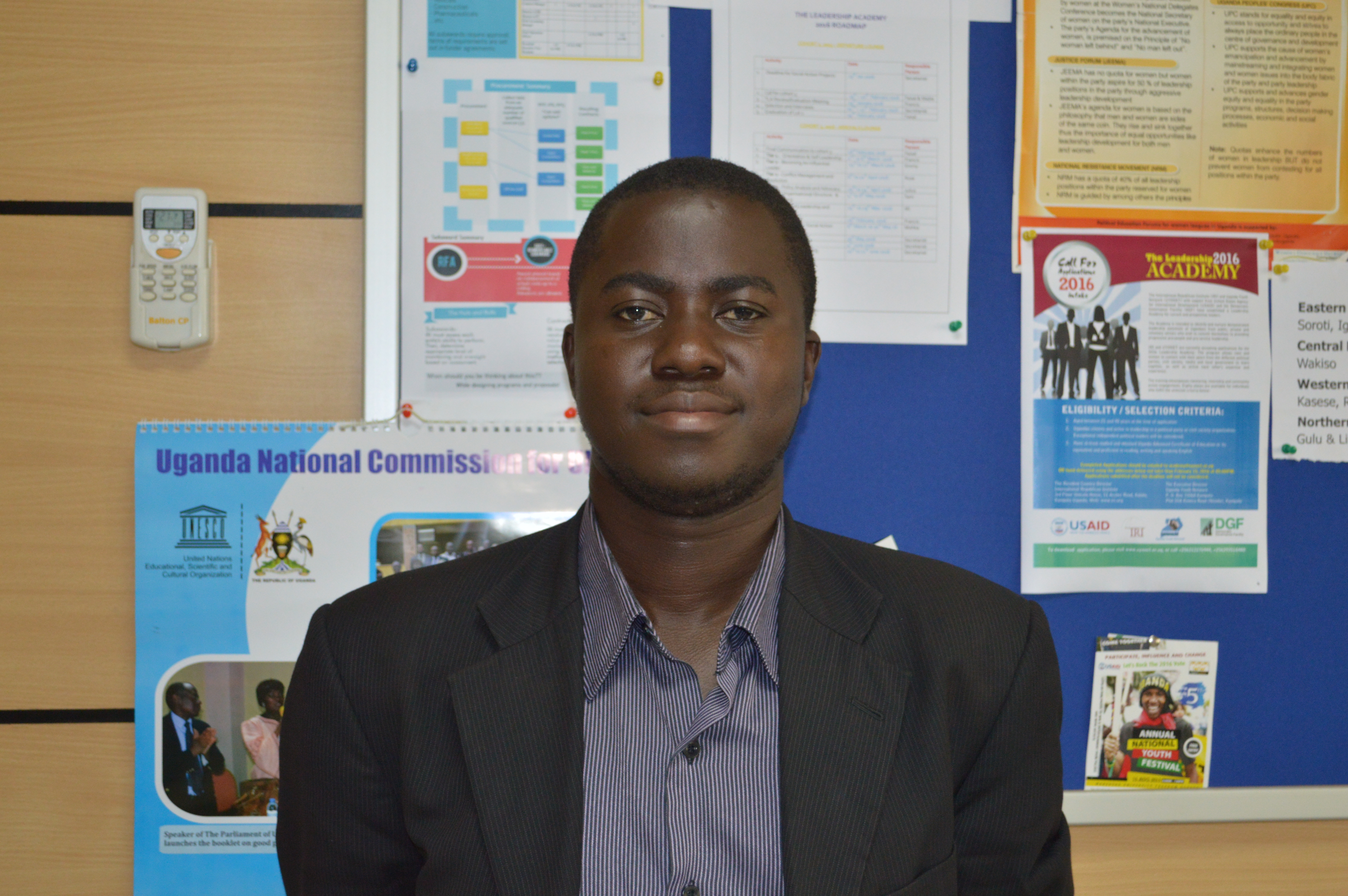 Timothy grew up in a politically active family. Due to the unfortunate loss of his parents at a young age, he saw first-hand many failures in the government's care for orphans and other marginalized populations. He says his candidacy is "all about being an agent of change. It's not about politics. You can be an agent of change in your community." If elected, Timothy intends to prioritize issues of education and other services to orphans, like himself, and build a network of like-minded youth leaders from Uganda and greater East Africa. As he says, "The orphans in our country are not much considered…[but] if there is that network we are able to develop together and exchange ideas."
It's not about politics. You can be an agent of

change in your community.
Launching a campaign for an LC-V position is not easy, and requires more than simply motivation to do the job. Although Timothy says he has always been "confident," he explained that he is working to learn "how to be confident as a leader." To do this, Timothy participated in several activities with IRI and its partners that help support politically active youth to translate their passion into action. In 2015, Timothy was part of the second class of IRI's Leadership Academy, where a group of youth participate in a series of workshops that impart knowledge and skills to help them stand as candidates, contribute to their parties and be better prepared for public leadership. In December, Timothy's political party – the Democratic Party (DP) – recommended he attend an IRI-sponsored workshop in Bushenyi for party members campaigning for Local Council positions or to be a Member of Parliament. At this workshop, aspiring candidates received skills training and a manual to help them organize their campaigns, covering critical topics like budgeting and fundraising, messaging, and the mobilization of supporters. This type of training is particularly important for youth, who saw their opportunities for public service diminish in the past few months with the imposition of prohibitively high nomination fees for several offices, and ongoing debate about the possible elimination of seats reserved for youth, women, workers, and the army. The rise in nomination fees, coupled with the possible elimination of reserved seats, has led many Ugandan youth to decry the "commercialization" of politics in Uganda. Affected by a high rate of unemployment, and regularly without financial support from parties, youth are often unable to fund a campaign. But, as Timothy says, "Youth don't have money to run, but they have good ideas."
Youth don't have money to run, but they have good ideas.
Phiona Nassozi
Twenty-five year old Phiona Nassozi grew up in central Uganda in a politically active family. In high school, she recalls watching a local Member of Parliament articulate political issues on television. Feeling inspired to become politically involved herself, Nassozi joined DP. While attending Makerere University in Kampala as a commerce major, her classmates elected her student prime minister, and she served as deputy chair of the youth wing of DP at her university for three years. Leading up to the 2011 elections, Nassozi volunteered to campaign across the country for DP presidential candidate Norbert Mao. After that experience, Nassozi notes "I had set my mind to running and winning" political office.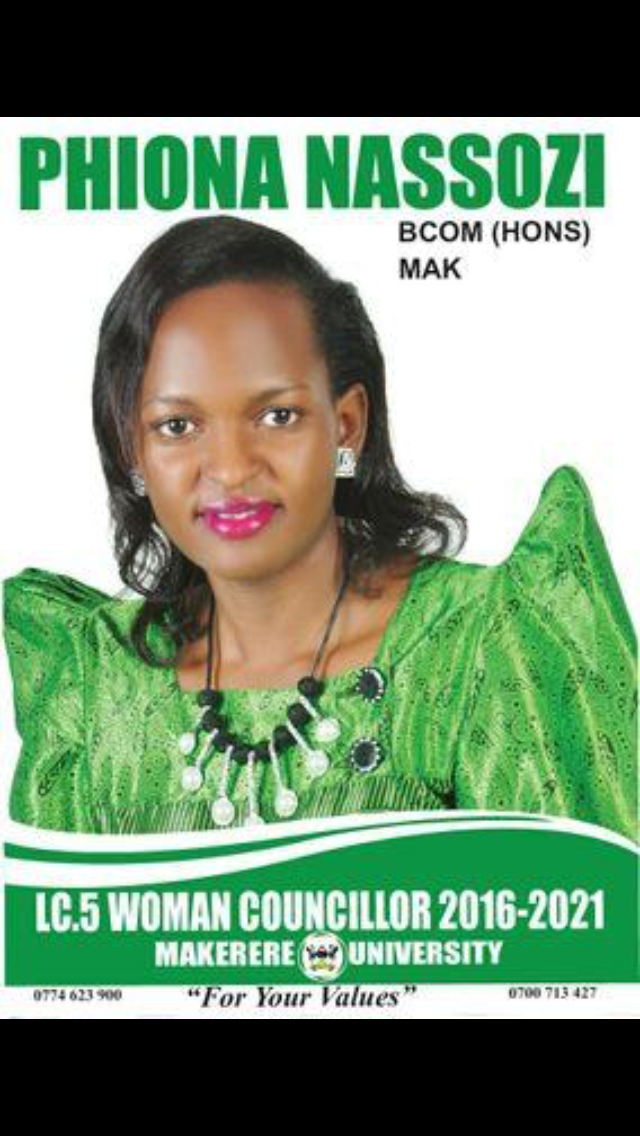 Recognizing Nassozi's political involvement and drive, DP leadership encouraged her to apply and participate in IRI's Leadership Academy. Reflecting on her experience at the Leadership Academy, Nassozi notes that she learned value-based leadership and conflict resolution, and will now "run [her] campaign with integrity, because having attended the Leadership Academy, [she knows] how campaigns should be run."
After receiving her diploma in 2014, Nassozi decided to run for one of the seats reserved for women on the Kampala Capital City Authority LC-V. She won her party's nomination with 95 percent of the vote. Despite her success within DP, Nassozi faces many challenges leading up to the election. The incumbent is a well-funded member of President Museveni's National Resistance Movement (NRM). While DP provided candidates with campaign posters, Nassozi has struggled to attain necessary funding for her compaign. Additionally, of the nine candidates competing for this position, six are fifty years old or older. While Nassozi believes in her leadership potential, she must still convince voters of her abilities, as she has found "people think you don't represent them because you're too young."
In the face of these challenges, Nassozi is optimistic about representing women and youth issues in the LC-V, especially because of the preparation she received through IRI's Leadership Academy. Nassozi is confident her leadership abilities will serve her well as a district councilor, and believes "politics starts with being a leader…if your mind is ready to be a leader, you can be a leader."
Politics starts with being a leader…if your mind is ready to be a leader, you can be a leader.
2016 marks 30 years since President Museveni came to power; if he wins the election next week, he will start his next term at the age of 71. The African Union defines "youth" as all persons between the ages of 15 and 35, and an entire generation of youth have been born since President Museveni assumed office in 1986. By listening to the community, and participating in community activities to "make [them] their own," young candidates like Timothy and Phiona can be the necessary agents of a new generation to ensure that Uganda and its democracy continue to grow well into the future.
Top