Bosnia and Herzegovina (BiH) faces a number of persistent challenges, including enduring political and ethnic divisions, high youth unemployment and emigration and low youth political participation – all of which undermine the country's prospects for a stable, prosperous and democratic future. To help overcome these challenges, two alumni of the International Republican Institute's (IRI) Advanced Leadership in Politics Institute launched a new podcast aimed at increasing youth political participation by raising awareness about key political, economic and social issues.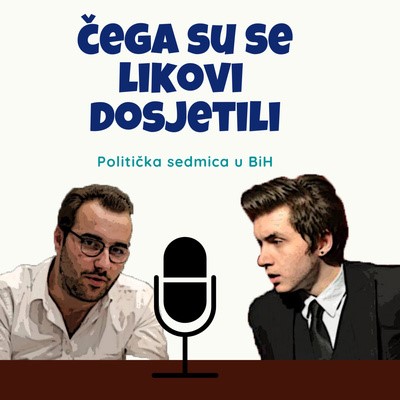 In recent years, frustration with corruption, lack of economic opportunity and political gridlock has resulted in over 50,000 youth emigrating from BiH, with those left behind feeling hopeless and eager to emigrate too. With an unemployment rate at over 60 percent, this exodus is hardly surprising.
Additionally, Bosnian youth are distrustful of political parties, state institutions and, by extension, the democratic process. According to a June 2020 IRI poll, 74 percent of youth do not trust the president or the Central Election Commission, 77 percent do not trust political parties and 78 percent do not trust the parliament.
Recognizing the severity of these problems, IRI launched its Advanced Leadership in Politics Institute (ALPI) in 2018 to support BiH in addressing the issues young people face. Bringing together 25 young political leaders from different backgrounds, this two-year program promotes cross-party cooperation and ultimately furthers Bosnia's Euro-Atlantic integration. ALPI members address youth challenges, such as emigration, low levels of political participation and distrust in the state institutions, and they encourage youth to jointly identify the solutions. Using the knowledge and skills developed in ALPI, the participants leave the institute with the ability to tackle these issues head on in their communities.
No better example of the initiative and preparedness demonstrated by ALPI participants is that set by alumni Omar Memisevic and Malik Sakic. Memisevic and Sakic met in ALPI and, despite coming from two different political parties, formed a strong friendship rooted in their commitment to increasing youth political participation in BiH. Together, they've put the analytical and communication lessons they learned from ALPI into practice by launching The Political Week in Bosnia and Herzegovina, a podcast covering recent political, economic and social events in a youth-friendly format.
Memisevic and Sakic launched The Political Week with the goal of encouraging greater youth participation in Bosnian politics. They recognize that BiH's future is dependent on youth participation in politics and that disengagement is a recipe for continued emigration, resulting in brain drain and depriving the country of the demographic most likely to support Euro-Atlantic integration and continued democratization.
Since its debut on January 20, Memisevic and Sakic have produced 26 episodes and attracted listeners from Austria, BiH, Croatia, Serbia, the U.S. and several other countries. With the onset of COVID-19, Memisevic and Sakic increased their efforts to keep the public informed and engaged in the political process. They adapted their show to provide updates on COVID-19 and explain new public health measures and restrictions, while encouraging youth to be responsible and support their communities. Memisevic and Sakic have been raising awareness about the threat posed by COVID-19 disinformation and praising youth that have assisted their communities with PPE distribution or delivering food to the elderly.
We look forward to welcoming a new class of ALPI members this fall who will launch similarly innovative initiatives in BiH.
Top