Remembering Oswaldo Payá: The Legacy of a Cuban Visionary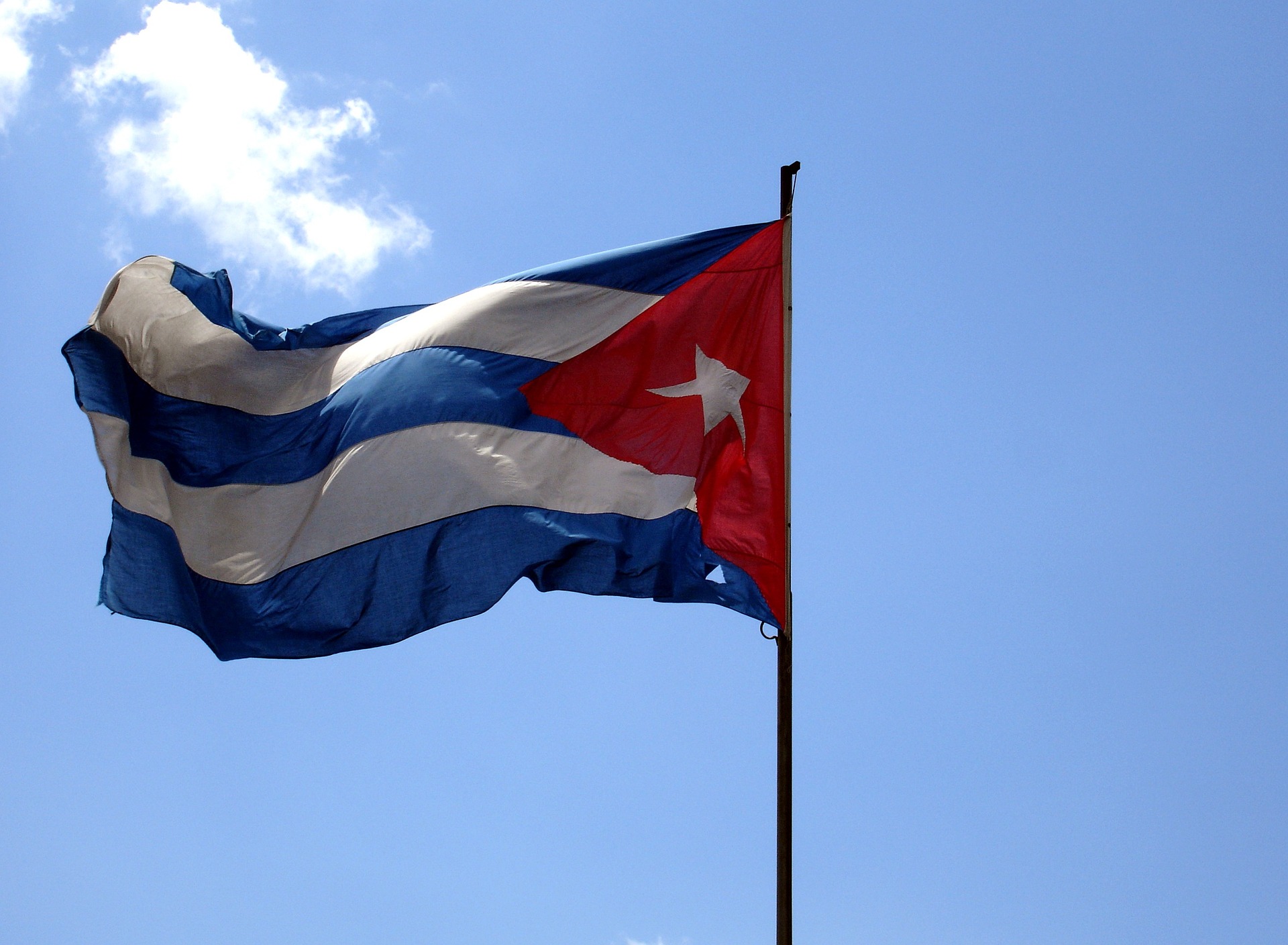 Oswaldo Payá was a father, political activist and one of the first outspoken opposition members in Cuba. Founder of the Christian Liberation Movement and primary organizer of the Valera Project, Payá devoted his career to opposing Cuba's one-party rule and fighting for freedom of speech and other core political rights. His selfless dedication to protecting human rights won the admiration of many – recognitions included the Sakharov Prize for Freedom of Thought from the European Parliament in 2002. Sadly, Payá was killed in a car accident on July 22, 2012, which many believe was orchestrated by the Cuban regime.
As the International Republican Institute (IRI) remembers Oswaldo Payá on the anniversary of his death, we asked political leaders and activists – including U.S. Senator Marco Rubio and Cuban opposition leader José Daniel Ferrer – to share their reflections on his life and legacy.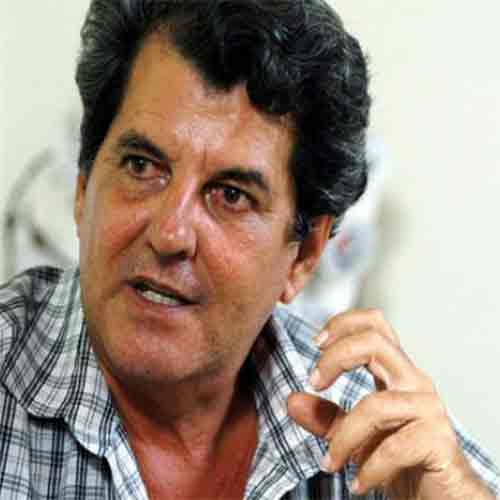 What is Payá's legacy and how can Cubans honor that legacy?
"Oswaldo Payá paid the ultimate price for speaking out against the Castro dictatorship. As we commemorate the eighth anniversary of Payá's assassination, we are reminded of the everlasting legacy he has left throughout Latin America in the defense of liberty, human rights, and freedom of speech. As a martyr for the cause of a free Cuba, Payá's courage and everlasting advocacy against tyranny remain alive through his beloved daughter Rosa María Payá and the many Cubans he inspired."
– Senator Marco Rubio, Chairman of the Senate Foreign Relations Subcommittee on the Western Hemisphere
"Payá's determination, love for his country, and devout faith inspired him to organize thousands of Cuban citizens in nonviolent attempts to bring democracy to Cuba. He taught us that a sincere and principled fight is possible, something that the Cuba regime can never erase from the minds of Cubans. While Payá is gone, his spirit lives on through those who work tirelessly to promote democracy and freedom in Cuba. The United States and USAID stand with our brothers and sisters in Cuba who continue to demand change."
– Acting USAID Administrator John Barsa
"Payá 's legacy is one of courage and sacrifice in response to extreme oppression. Payá tirelessly worked to promote basic rights and freedoms for the Cuban people and established a pro-freedom organization that prized innate human worth despite the confines of a dehumanizing regime. When the Cuban people are finally free, it will be due to the heroism of activists such as Oswaldo Payá."
– Rep. Mario Diaz-Balart (R-FL)
"Oswaldo Payá dedicated his life to the tireless pursuit of freedom and democracy in Cuba. Oswaldo embodied the self-sacrifice and stubborn determination of generations of Cuban activists, and he inspired so many others, not only in Cuba but throughout the world […] One day, when the Cuban people are finally able to vote in competitive elections and speak their minds without repercussions, it will be thanks in no small part to the fearless and enduring activism of Oswaldo Payá."
– Rep. Albio Sires (D-NJ), Chairman of the Western Hemisphere Subcommittee
"Paya's legacy is one of dedicating one's life to freedom, democracy and respect for human rights for his fellow countrymen […]. Cubans can honor that legacy by never giving up hope that there will be a better day ahead for all and to push every day to reach the goal of having truly fair and free elections on the island […] We can all honor his legacy by helping political prisoners, by giving voice to the dissidents and opposition leaders and by fighting for a free political system in Cuba."
– Former Congresswoman Ileana Ros-Lehtinen
"Oswaldo made tireless efforts to bring attention to violations against religious liberties in Cuba before it was a topic of discussion."
– Dr. Teo Babun, President and CEO, Outreach Aid to the Americas
"Payá's greatest legacy for his fellow citizens was to help us wake up and discover that we don't need to continue living as subjects, that we are humans created with dignity just by being born. Cubans can follow this legacy by recognizing this, and acting according to it, just like Payá did."
– Pastor Mario Felix Lleonart Barroso, Coordinator, Patamos Institute
What message, action, or idea from Oswaldo Payá impacted you most?
"His main message, the words that best characterize him are these: 'The first victory that we can proclaim is that we do not have hate in our hearts, which is why we tell those that persecute us and those that try to dominate us: you are my brother, I do not hate you, but you will no longer dominate me by fear…'"
– José Daniel Ferrer, leader of the Patriotic Union of Cuba
"I admired Oswaldo's ideological consistency and his humility."
– Orlando Gutierrez, President of the Cuban Democratic Directorate
Do you think Payá's fight is still alive? Why?
"Without a doubt Payá's fight is still alive and gets stronger, even in the most difficult moments and when the regime increases its repression. Every day Cubans are willing to face beatings, prison, torture, and other inhumane and cruel treatments, with the goal of liberating Cuba from the oppression that Castro's communism imposes."
– José Daniel Ferrer
What would Payá say to the Cubans suffering because the regime doesn't attend to their needs, and to those that have lost hope for change?
"That we are closer than ever to achieve what we have wanted for so long. Like he would say 'the night will not be eternal' and that, if that night seems to be darker than ever it is for one reason, that the dawn is close."
– Pastor Mario Félix Lleonart Barroso
How are Cubans currently carrying on Payá's legacy?
"Each day, Cubans are more committed and inspired by Oswaldo Payá and other martyrs in the fight for a democratic, just, and prosperous Cuba […] We must continue to lead by example and to share the knowledge that we will not have a just, free, prosperous, and brotherly country until we are capable of fighting with strength and courage. There is no freedom without sacrifices."
– José​ Daniel Ferrer
The activists and international leaders who have been inspired by Oswaldo Payá are a testament to his remarkable legacy, and to the enduring desire for freedom in Cuba. IRI is proud to support Cubans as they strive to fulfill Payá's inspiring example.
Top