Ten years ago, civic tech was the edgy space where those "technology people" were scheming and concocting, intent on upsetting the civic system. Several years ago, it was a space of curiosity and prospecting, still edgy, but this time with funding and buzzwords. I would argue that though there are still some kinks that need to be worked out, we now know what civic tech is.
You will have to pardon my militaristic verbiage, but it feels uncomfortably appropriate when talking about the state of governance and politics today. What we've been seeing is "digital" being the front-line of democracy. That said, there is a lot going on in the barracks (national institutions), and the ammunition (scandal, policy, finances, etc.) is really no different from what it has always been. Despite this, we cannot ignore the fact that this civic activity is happening in digital spaces, with digital tools, and targeting digital access– a necessary commodity of civic rights.
Civic tech, or what we can describe simply as the digital power of civil society, must be strengthened to keep up with the increasing digitization of other forces in the sphere of democracy. It is undeniable that we absolutely need it, and we need to support it.
Now, I am not a civic techie. I can't code, and I don't have stickers on my laptop. Luckily, IRI has some incredible partners who are. What we are here to contribute is support for them as they channel the power at their fingertips for democratic good. IRI's support for civic tech focuses on ensuring two elements: that these new civic actors are responding to the actual needs of their communities and that the rights they are building are extended to all citizens. By nature, innovation must have flexible conditions to allow for creativity and growth. But, it must also be meaningful and recognize the needs of the members of the community, and constantly strive to make a positive difference for them. If we can collectively agree on the need for these considerations and commit to featuring them prominently in every technology platform design session, I see a future of a civil society that will respond to the variety of threats facing democracy and promote the civic and political rights of all members of their communities.
Several weeks ago, I went to Guatemala where I was able to hop in to the worlds of civic techies for several days. This was made possible under two exciting projects that IRI implements for the National Endowment for Democracy, and for the US Embassy in Guatemala. Both projects, under their respective objectives, support young movers and shakers to learn as much as they can about civic efficacy, load their packs with technology-powered skills and methodologies, and make a difference in their communities.
With the guidance of experts from groups like Rana Labs, NDI, Accountability Lab, SocialTIC and others, the participants developed some impressive technology-powered project concepts. Through IRI's "DIGIT" inclusive civic tech methodology, we stressed the importance of meeting users at their level, even if it means putting down the technology and investing in some of the old school project elements. Two days and several hundred post-its and flip chart pages later, five project concepts were pitched to a panel of Luis von Ahn (Founder, Duolingo), David Hodge (Deputy Chief of Mission, US Embassy Guatemala), and Patricio Gajardo (Northern Triangle Resident Program Director, IRI). These individuals represented tremendous experience of technology and business, diplomacy and international civil society. This, to me, was an important representation of the different forces that can come together to promote meaningful, change-inducing, innovation.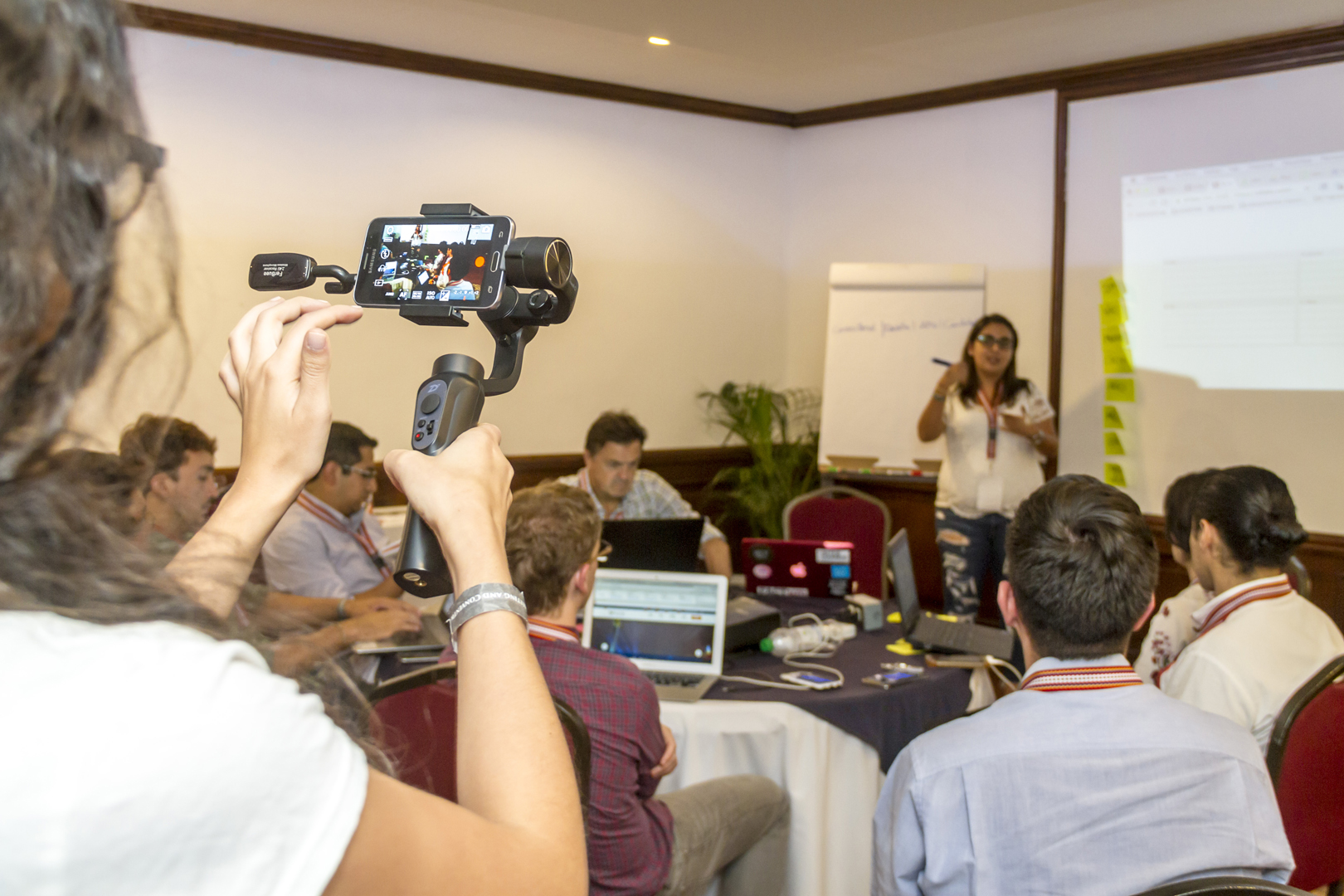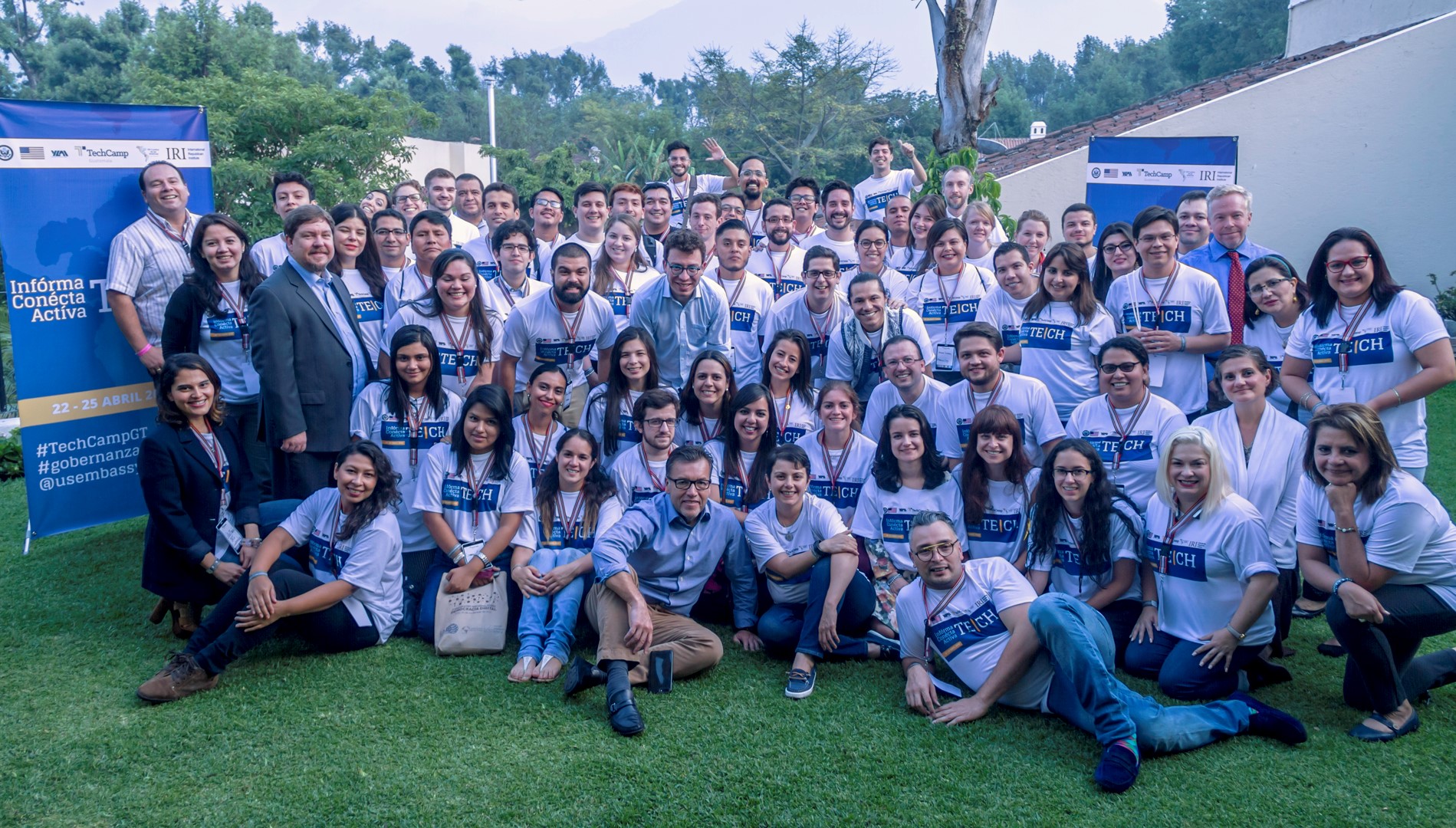 Last week, in Toronto, alongside 2,000+ other people, IRI was at the 2018 RightsCon conference, which was hosted by Access Now. As a conference, it covers a massive spectrum of topics related to human rights in the digital age. I was excited to be able to contribute to the civic tech track, and to have this topic recognized as an important one within this broader conversation. We brought some of our partners from Tanzania and Guatemala and were joined by friends from the World Wide Web Foundation and Doblin Canada to host a session about this very topic. Over the course of 75 minutes, we talked about the full range of needs, issues and opportunities for maintaining and promoting inclusion through innovation. We at IRI are committed to supporting civic innovation and are here to help ensure that it is strengthening democracy around the world.
Top