Thailand: Young People Refuse To Be Silenced In This Historic Election Year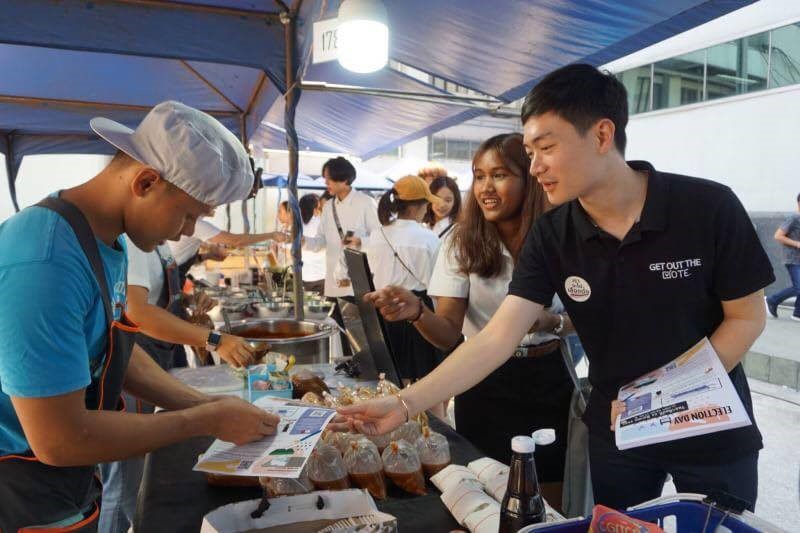 This weekend, Thais will go to the polls for their first general election in eight years. Since 2014, Thailand has been under a military led government, creating an environment where civic and political participation is severely limited.
Approximately seven million young adults will participate in an election for the first time. However, due to the political landscape of the last few years, young people in Thailand lack a sound understanding of the importance of political and civic participation and how elections and campaigns in a democratic society should be conducted.
To address this gap, IRI, in partnership with Thammasat University, conducted a three-day Get out the Vote (GOTV) Ideathon from January 11-13, 2019, with 28 students representing four universities from across the Kingdom who applied for and selected by the Thammasat University project team. Interested Thammasat University and partner university students were encouraged to apply.
An Ideathon is a marathon of ideas that was first piloted by IRI in three municipalities in Panama in 2017. The framework helps young people generate innovative solutions to problems they face in their local communities.
In the case of Thailand, the Ideathon model was applied to encourage young people to come up with creative ways to drive youth interest and engagement in the upcoming elections.
Through this exercise, the students brainstormed and created pilot campaigns to encourage citizens to get out and vote in the March 24 elections. By incorporating a competitive element to the trainings, the Ideathon pushed these students to realize their capacity to serve as agents of positive change.
For us Generation Democracy alumni, it was an enriching opportunity to work with the students and share our skills, ideas and experiences.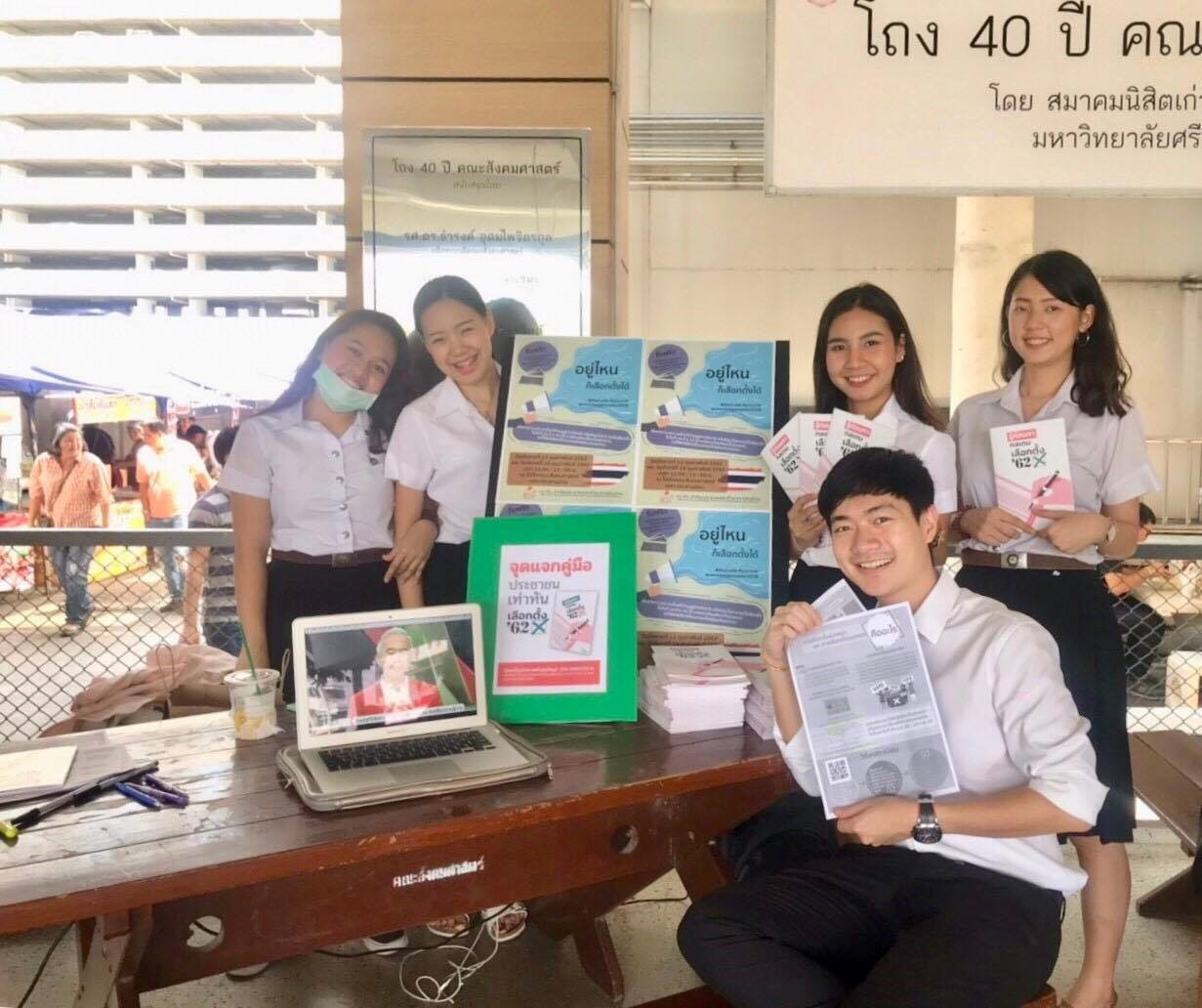 The students showed immense progress over an eventful three days. On the first day of the training, they were quickly acquainted with Thailand's political and electoral history and the Ideathon model. Early on, the students were also trained in public speaking and presentation skills. Public speaking and presentation skills are crucial building blocks that students applied later on in the Ideathon and can apply in their future careers. Throughout the sessions, the students' enthusiasm grew and it was evident to us that they are passionate about participating in initiatives to advance democracy in Thailand.
Young people's opinions are usually trivialized and set aside as naive or inexperienced in Thailand. However, as we moved to Day 2 of the Ideathon and the students began structuring, editing and advertising their campaigns, they continually proved this notion wrong. They showed that they are willing to expand their knowledge beyond their own social setting, speak in an accessible and approachable language, and use technology and online tools for good.
On the final day, the students presented their campaigns. Each concept was detailed and well thought out. The ideas were also very different from one another, showing great diversity in thought and approach. For example, one group's campaign proposed to partner with a shelter to disseminate information on elections with marginalized homeless populations, while another group planned to work with taxi cooperatives throughout Bangkok to install interactive posters about the upcoming elections in taxis The students were also very open and amenable to critical feedback. As trainers, it was satisfying to see how much they gained over the course of the three days.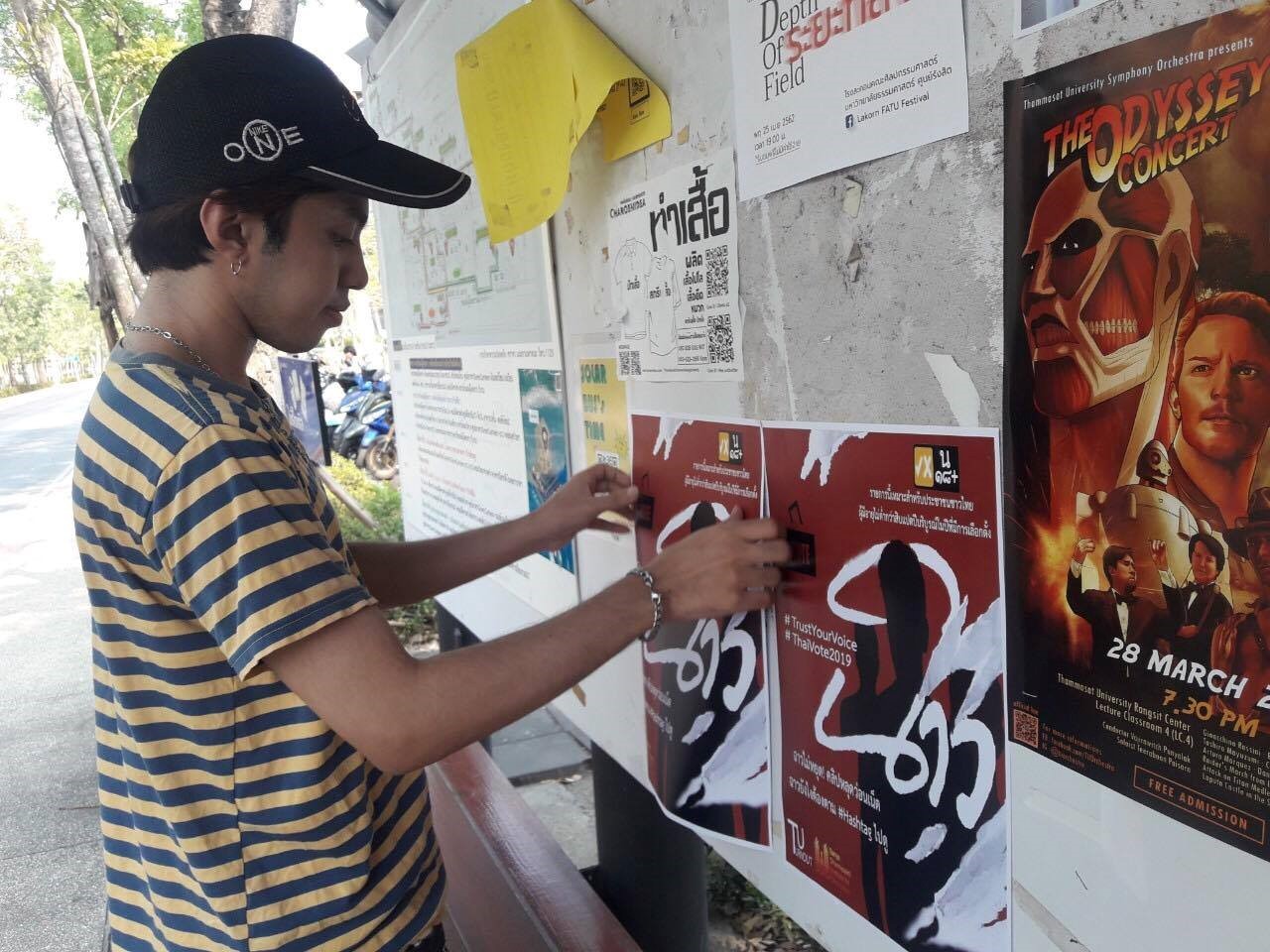 Contexts, political histories and government structures are vastly different across India, Panama and Thailand. However, we saw that the attitude of young people in Thailand are the same as that of youth in our countries. Youth are no longer content with sitting on the fringes of decision-making processes and want to shape the nature of political participation in their countries. Through the Ideathon, it was clear to us that young Thai citizens are refusing to be silent in this historic election year. Following the Ideathon, IRI aided four winning teams by providing seed funds to implement their online and in-person GOTV campaigns. Photos of these young leaders in action are below.
Top