Transforming Regional Experiences into Action: A Story from the Youngest Mayor in Haiti
In honor of International Youth Day, IRI highlights the story of Nicolas Victorin. At 32, he is the youngest local official in Haiti and mayor of the northern municipality of Pignon.
Haiti remains the poorest country in the Western Hemisphere as the country continues to recover from recurring natural disasters, combat endemic corruption and jumpstart its economy. According to USAID's 2018-2020 Haiti Strategic Framework, youth (age 10 to 29) represent around 40 percent of the Haitian population and half of the country is under the age of 21. USAID's country framework also highlights poor governance as a "key impediment to sustainable development in Haiti." As in many countries, Haitian youth are marginalized from political processes due to weak party structures, the need for candidates to self-finance their campaigns and general apathy toward politics. However, Victorin is challenging the status quo and his experience depicts how youth can be the present and the future of their countries.
Victorin's peers convinced him to run for office in October 2015 due to his involvement in community projects, such as the creation of a technical school for youth and a microloan program for women. Since taking office, Victorin has faced an uphill battle implementing his ideas due to the historic financial dependency of small municipalities on the national government. Like many Haitian municipalities, Pignon receives only partial budgets from the national government every six to eight months, which are usually insufficient to cover the basic salaries of municipal officials and staff. A lack of citizen interest in politics and low tax collection rates have further compounded these chronic challenges.
In March 2018, Victorin attended IRI's Generation Democracy Academy in Panama City. Generation Democracy is a global network of young leaders across 70 countries that seeks to bridge the gap between youth and government. At the Academy, youth leaders from across the Latin America and Caribbean region exchanged ideas and best practices on how to promote meaningful political participation and pitched solutions to help tackle corruption. In Victorin's own words: "It was my first exposure to other international youth who occupy public office and are facing almost the same challenges as I am. I can testify today that by applying what I have learned, my relationship with the population has improved a lot."
Victorin's Generation Democracy experience did not stop with the Academy. While many international development conferences are often reserved for influential leaders and focus on short-term results, IRI's Generation Democracy exchanges prioritize networking opportunities amongst and between both youth and influential leaders. In Panama City, Victorin sought regional partnerships that could benefit his municipal initiatives. IRI facilitated a meeting between Victorin and Panama City Mayor Jose Blandon, one of the most influential local officials in Panama. Victorin's resolve to improve his community impressed Blandon, who then invited Victorin to return to Panama to share his story and experience during a series of events commemorating Black Ethnicity month, an annual celebration in Panama.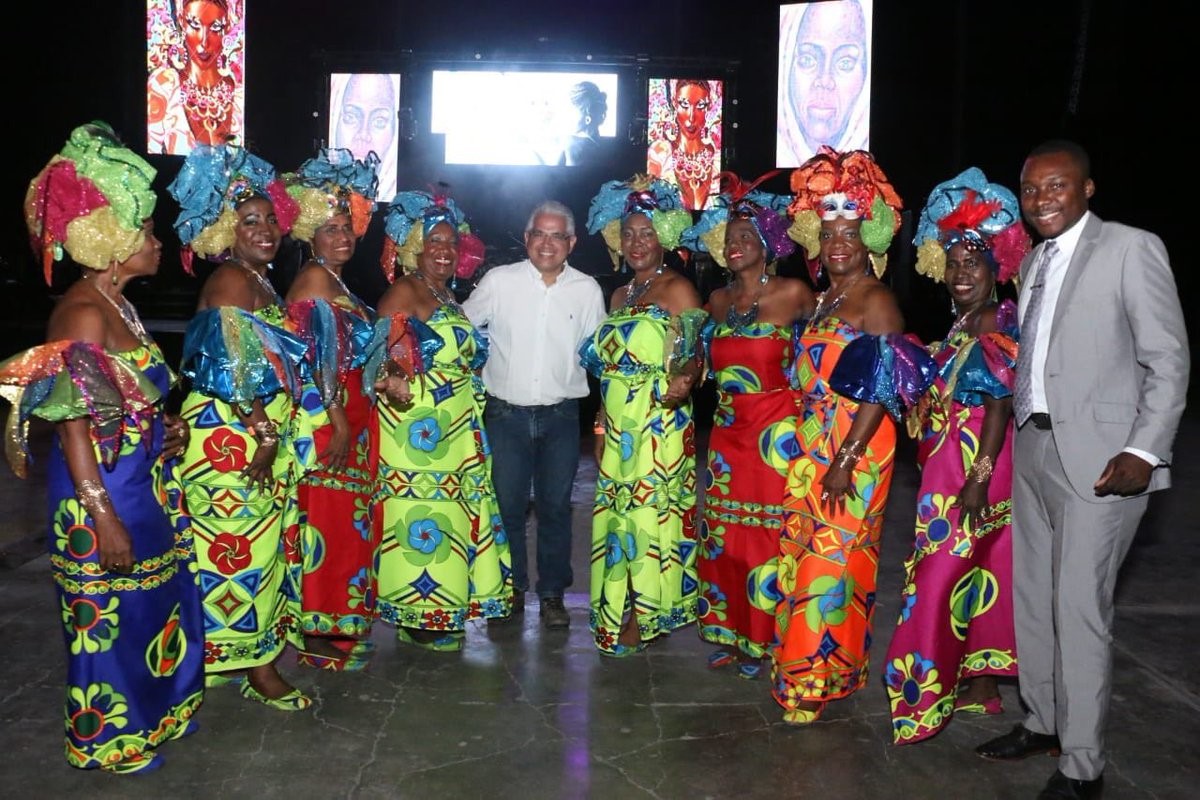 In May 2018, Victorin returned to Panama at the invitation of Blandon. Victorin participated in several events, including a fundraiser concert for Pignon, an IRI-sponsored youth competition in Colón and an IRI-sponsored Afro-film screening in Colón. Victorin's said: "As a young mayor, I was happy to see how many different organizations are working very closely with youth to actively involve them in solving persistent problems in their community. Since this experience, I have been working more closely with youth [in Haiti] to get them involved in helping to identify problems in Pignon and to propose solutions."
At the end of the visit, Blandon presented Victorin and the municipality of Pignon with the $3,200 raised during the fundraiser concert. Victorin committed to use these funds transparently and to update Blandon's office on their impact in his municipality. Victorin plans to use the funds to support a six-month micro-loan program for 10 women and a cassava-root business in a rural commune near Pignon. Victorin explained, "[I] want to use the funds in a way that I can see it bearing fruits and changing lives." The IRI Generation Democracy, Haiti and Panama teams are proud of this inspiring regional partnership.
Top