Ukraine Freedom Fund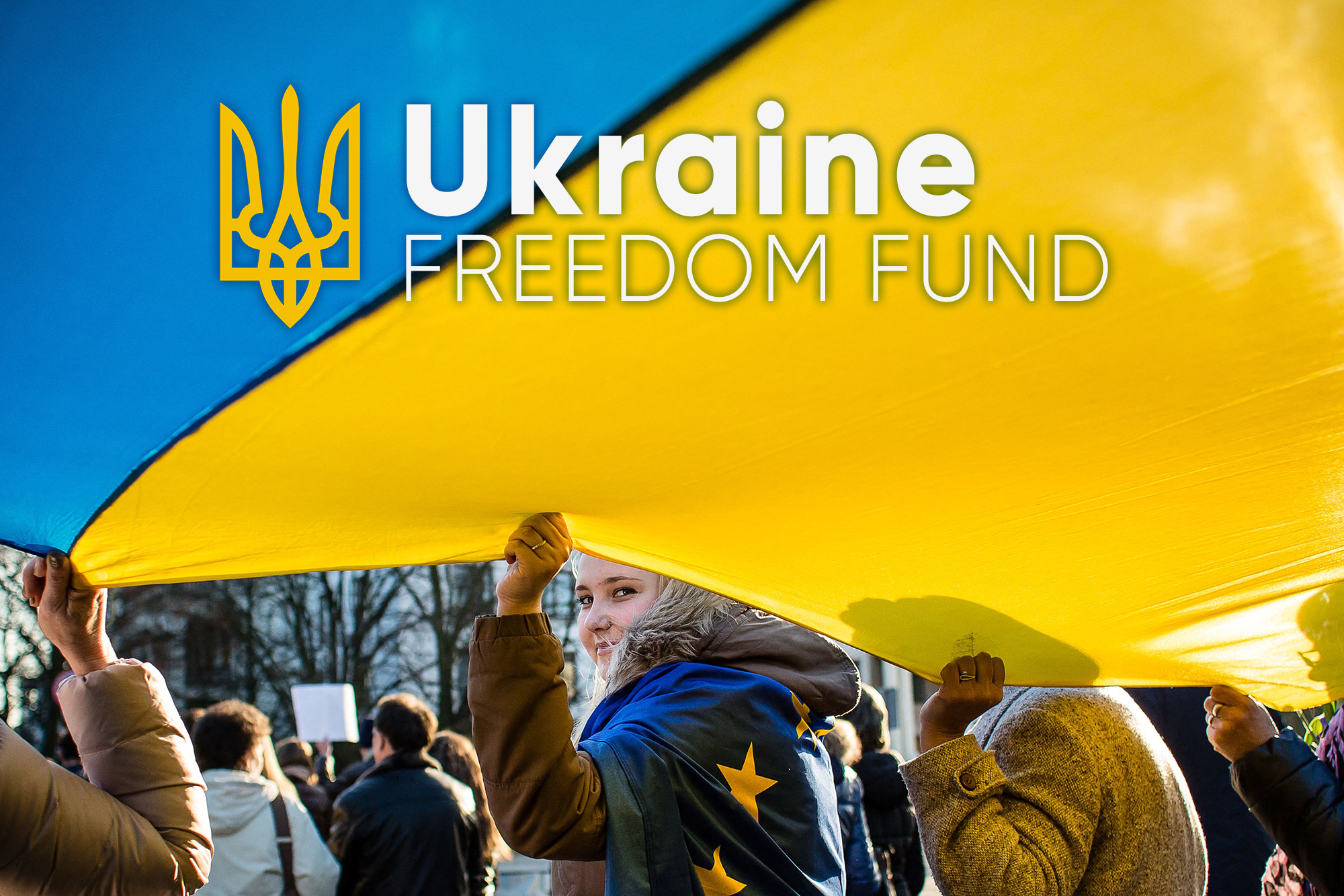 We have all been horrified by Russia's vicious war of aggression against Ukraine. It is now clear for the entire world to see what many of us have already known. Vladimir Putin is afraid of a successful democracy in his own backyard and is leading a predatory, unjustified attack against a sovereign, free nation.
IRI has been a proud partner of the Ukrainian people for decades, working together to advance democratic dignity after breaking the chains of Soviet oppression. Although a new threat has emerged, Putin's revisionist goals are strikingly familiar. Ukraine is fighting to stay free from a prison it has already escaped. Today's conflict presents another watershed moment in the struggle for human freedom.
During this difficult time, many are wondering what they can do to help. Free people must support each other in the face of tyranny. Ukrainians are on the front lines, and their fight is our fight. We cannot sit idly by as authoritarian aggressors test the strength of our resolve.
If you would like to make a difference, please consider donating to our Ukraine Freedom Fund, created to ensure we have the resources necessary to help staff and local partners facing imminent danger — and to help Ukrainians build back their democracy, no matter how tenaciously the Kremlin works to destroy it.
The free world has a vital stake in standing with Ukraine and for freedom. We hope you will consider supporting the fund today.
Donate Now
Donate By Check
Payable to:
International Republican Institute
Memo: Ukraine Freedom Fund
Remit to:
International Republican Institute
Attn: Taylor Moon
1225 Eye Street NW, Suite 800
Washington, DC 20005
Top