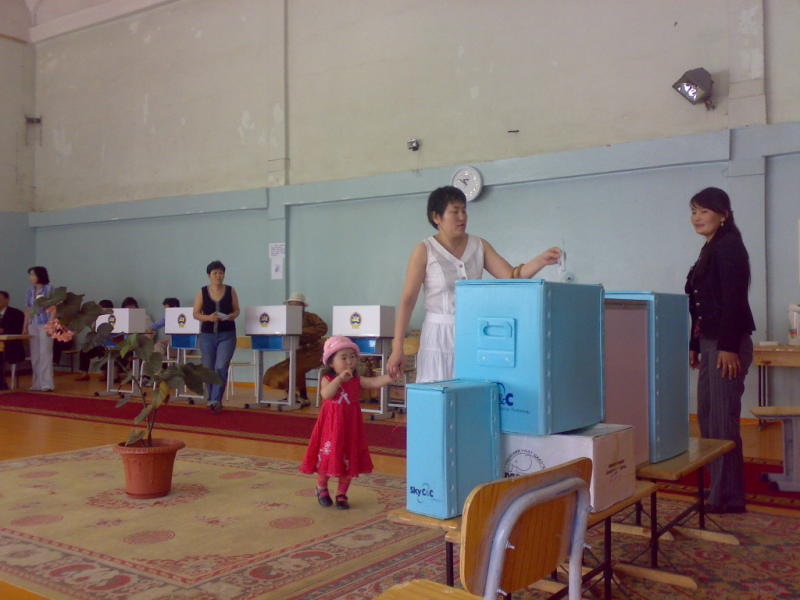 With funding provided by U.S. Agency for International Development and the government of Japan, IRI supported an international election observation mission of Mongolia's June 29, 2008 parliamentary elections. Under the auspices of the Asia Pacific Democracy Partnership (APDP), 16 delegates from Australia, Canada, Timor-Leste, Indonesia, Japan, the Philippines, Republic of Korea, Thailand and the United States participated in the mission.
This was APDP's first initiative since President George W. Bush proposed the partnership in September 2007 at the 15th Asia-Pacific Economic Cooperation Leaders' Meeting in Sydney, Australia. The partnership is intended to provide a venue in which free nations will work together to support democratic values, strengthen democratic institutions, and assist those who are working to build and sustain free societies across the Asia-Pacific region.
The delegation released a preliminary statement after the elections noting that they were reasonably confident that the elections would provide a result consistent with the will of the Mongolian people, despite the fact that the final results from all polling stations had not been announced. As of July 14, the General Election Commission (GEC) announced official results from 23 constituencies (out of 26 total), which leave the Mongolian People's Revolutionary Party with 39 seats, the Democrat Party (DP) with 25 seats, the Citizen's Will Party with one seat, and one independent candidate with a seat. The GEC announced there would be a recount in three constituencies.
Both ADPD observers and IRI staffers saw two main weaknesses in the election process. First, the voters list itself and its correlation to the actual voters. Second, the long and drawn out process of counting and recording the ballots. Further investigation is necessary to more accurately gauge the degree of alleged election fraud and if it had a significant impact on the final results. The allegations of election fraud by the chairman of the opposition DP sparked some violence in Ulaanbaatar on July 1 after the vote counting process had begun.
Top