Fighting Violence and Corruption in Mexico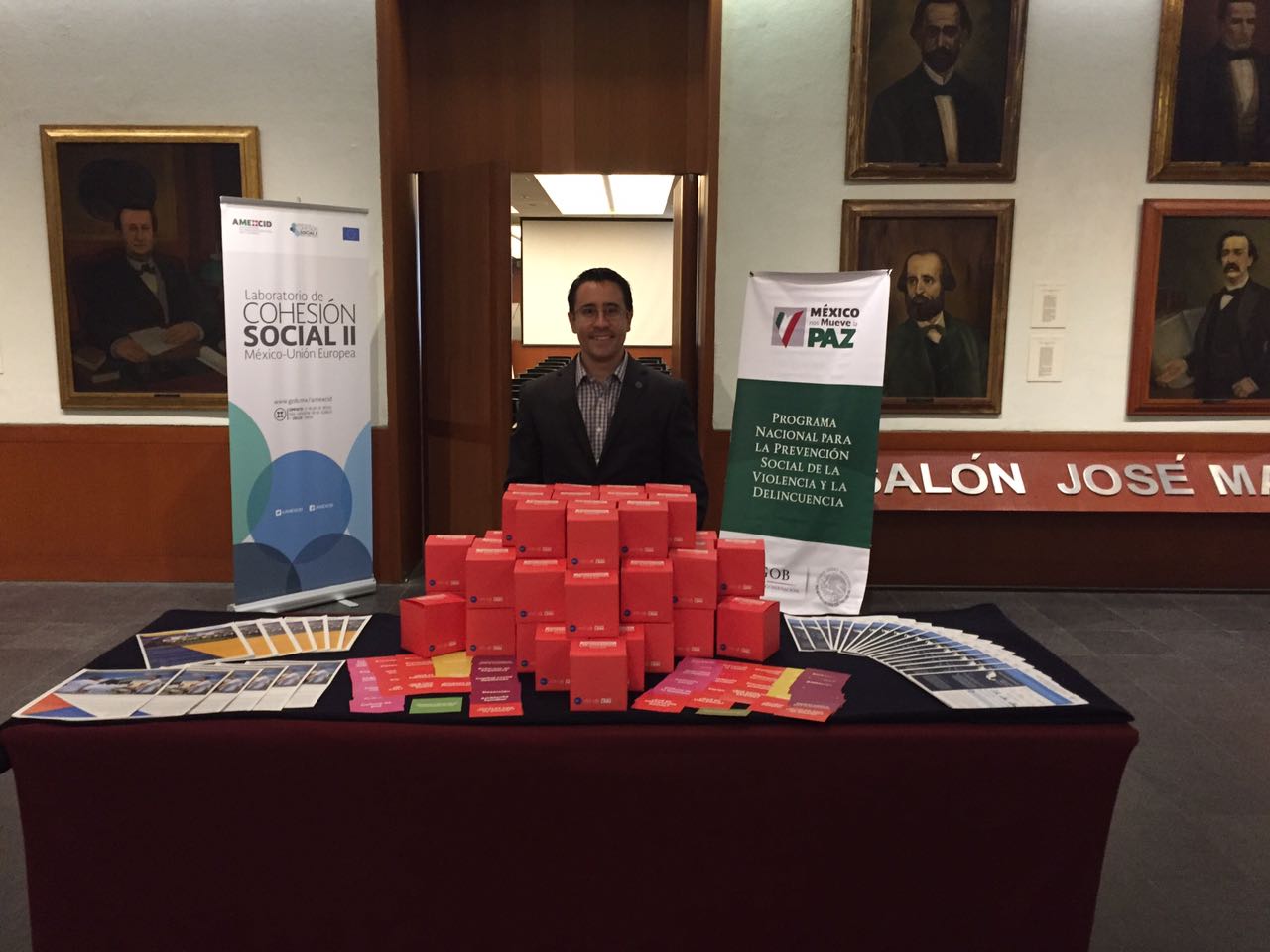 Mexico City, Mexico— Violence and corruption are major threats to a country's economic development and security. In the case of Mexico, organized crime has brought violence throughout the country. Additionally, weaknesses in government infrastructure allowed organized crime to penetrate institutions. When government allows corruption, it ceases to work on behalf of the citizens.
Combatting violence and promoting open government is of the utmost importance for the Mexican government. While the government has policies in place to solve these problems, citizens lack awareness and understanding of the policies. This limits their ability to advocate for stronger laws or use formal mechanisms to prevent violence and denounce government corruption.
With funding from the National Endowment for Democracy, IRI debuted new violence prevention and open government communication toolkits at a Social Cohesion Lab sponsored by the Mexican Interior Ministry and the European Union. The toolkits support community efforts to addressing violence and corruption by giving citizens the information they need to help campaign for a safer more transparent society.
The physical toolkits are compact information boxes that present complex information about Mexico's violence prevention policy and open government commitments in accessible and easy to understand flash cards. In addition to the physical boxes, the digital version of the toolkit features videos, GIFs, infographics and other digital images that can be used for social media campaigns.
At IRI we foster collaboration between citizens and government authorities to mitigate the risk factors that lead to violence. When citizens feel safe in their neighborhoods, people don't abandon their homes, and the whole community has a better chance to thrive.
Through our programs, we strengthen citizen participation at the community level by helping to create a stable society which can mitigate the causes of uncontrolled migration. Additionally, a transparent government allows citizens to monitor where their tax dollars are being spent and gives civil society the opportunity to participate in the decision-making process by advocating for better government policies.
The toolkits are part of a larger approach to violence prevention and government transparency in Mexico. IRI has been working in northern Mexico in the states of Nuevo León and Coahuila to raise awareness among citizens and government officials about the concepts of violence prevention and open government and current violence prevention laws. Equipped with expertise in these areas citizens can foster the implementation of transparency and violence prevention programs to help create safer communities.
To-date, IRI has distributed more than 1,000 toolkits in-person to government officials and civil society organizations in Mexico and will continue to work with the Interior Ministry and other national actors to raise awareness about these important topics. To check-out the toolkit for violence prevention click HERE and for open government click HERE.
Top