Generation Democracy: A Vision for Advancing Youth Leadership by 2020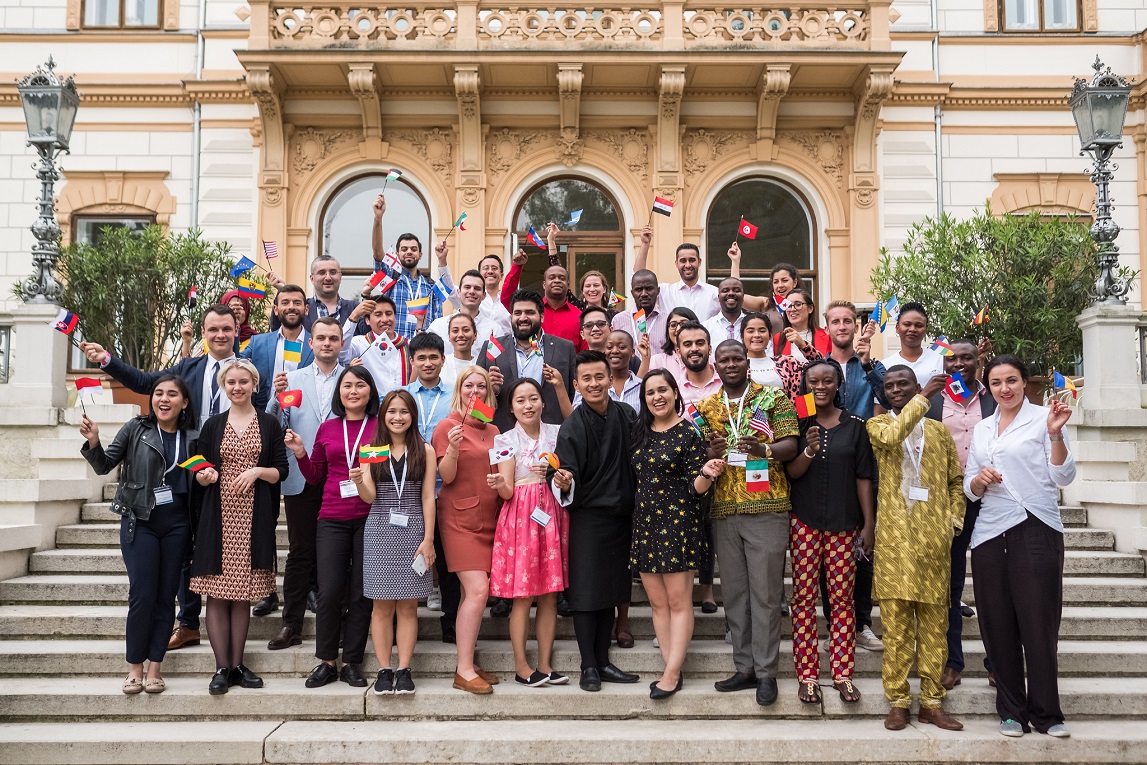 Over half the world's population is under 30, and in countries such as Nigeria, Afghanistan, Somalia and Uganda, more than two-thirds of the population is under the age of 25.
Yet young people remain underrepresented in government and decision-making processes, and are frustrated by the absence of a vision for their future. For example, the United Nations estimates that two out of three countries do not consult young people as part of their poverty reduction or national plans.
Generation Democracy offers young leaders a platform to discuss opportunities and strategies for mobilizing their peers so that they can create a shared vision to help advance youth participation in civic and political processes. The International Republican Institute (IRI) launched Generation Democracy in 2015, a global network of young leaders across 70 countries, to help young changemakers forge national and transnational alliances to build more resilient, inclusive and transparent democracies.
IRI hosted its second annual Generation Democracy Global Summit in May 2018, bringing together 40 young leaders from 35 countries (including both closing and opening spaces) to discuss pathways to promote youth leadership, and strategies to move issues from protest to policy. IRI partnered with the Impact Hub, Facebook, and the Organization for Security and Co-operation in Europe (OSCE) to help young leaders identify strategies to mobilize their generation to lead at both the local and national level. Young leaders engaged in breakout sessions to explore avenues for promoting greater participation and leadership among young people in their communities.
One key output of the Global Summit was the Generation Democracy 2020 Vision. The 2020 Vision was formulated through a participatory process driven by the young delegates as a way sustain the momentum generated by the conference. Drawing inspiration from an earlier training on Appreciative Inquiry, young leaders outlined how they would maximize opportunities to advance youth participation, representation and leadership at the local and national level.
A young social activist and leader from India, Lipi Mehta, expressed her vision for youth participation and leadership in her country. Lipi explained,
"In India right now, thousands of young people come out on to the streets to protest for various issues because we feel that's the only way we can actually influence politics. By 2020, I hope to see more inclusive and approachable spaces for young people, to be not just a part of protests, but also be heard as part of policy."
Through Generation Democracy, IRI supports youth-led innovation, helping young leaders connect, identify barriers to political participation, co-develop tools, and test solutions to build democracies that are more inclusive.
To learn more about the 2018 Global Summit and Generation Democracy's global #UnitingYouth campaign, watch the video below.
About Generation Democracy
Generation Democracy is a global coalition of more than 400 youth organizations and members from 70 countries dedicated to empowering young people to participate in political and governing processes.
We facilitate the exchange of ideas, experiences and best practices across the world to ensure that youth have a stronger voice in decision-making. Through our network, young people are building the leadership skills needed to become the next generation of democratic actors in their communities and countries, leading to more robust and youth-friendly policies. Generation Democracy is made possible through the support of the National Endowment for Democracy.
Top