Georgian Presidential Election, Another Milestone for Georgia's Democracy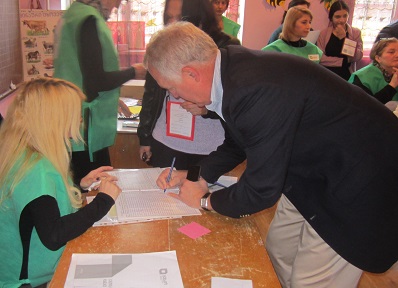 Tbilisi, Georgia – The Georgian people should be congratulated for the manner in which the October 27, 2013 presidential voting was administered. All participants should be commended for the calm atmosphere during Election Day. Another important milestone has been reached in Georgia's democratic development.
IRI is a U.S. nongovernmental organization founded in 1983 to assist transitioning societies build democratic institutions and practices. Over this time IRI has worked around the world and conducted more than 100 election observer missions and has worked with partners in Georgia for 14 years. This was the sixth IRI election observer mission in Georgia.
IRI election observers visited more than 125 electoral sites in every region of the country. Ten teams of IRI delegates witnessed polling stations manned with well-trained election commission staff knowledgeable about the rules and procedures of administering the voting. The polling sites were generally fully staffed and appropriate procedures were followed. Voting was orderly and efficient.

The pre-election period was closely monitored by IRI's permanent staff based in Georgia. While there are concerns about the use of state television by officials and some questions about pre-trial detention for political purposes, generally the pre-election period was calm and there was a substantial reduction of complaints filed with the election commissions.
There have been credible reports that technical difficulties took place in some locations. We urge that the appropriate procedures be followed in a prompt and transparent manner to investigate and adjudicate the complaints.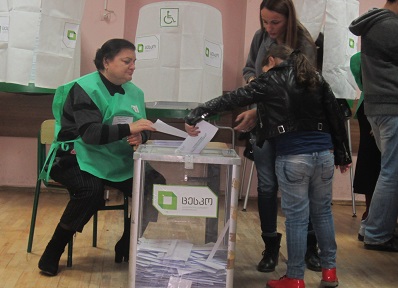 IRI recognizes that elections are a process, which includes the registration of voters and candidates, a campaign period, election day, ballot counting, adjudication of complaints and acceptance of results. As part of Georgia's continuing democratization process, it is important that all competing campaigns recognize and respect the final results issued by the Central Election Commission.

Members of IRI's observation mission have collectively observed 160 elections throughout the world. In this election IRI utilized international standards and recognized monitoring procedures that it has used in other countries.
IRI's delegation was led by U.S. Congressman John Shimkus (IL-15) and Richard S. Williamson, Vice Chairman of IRI's Board of Directors, former United Nations Ambassador and former Presidential Special Envoy for Sudan. Other delegates include:
Mantas Adomėnas, a member of the Lithuanian Seimas;
Charles S. Ingersoll, Jr., senior partner with Korn/Ferry International;
Barry Jackson, a member of the Board of Directors of the National Endowment for Democracy and a strategic advisor at Brownstein Hyatt Farber Schreck, LLP;
Tami Longaberger, Chief Executive Officer of the Longaberger Company, Chair of the Arab Women's Leadership Institute's Board of Directors and a member of IRI's Board of Directors;
Constance Berry Newman, a member of IRI's Board of Directors, former Assistant Secretary of State for African Affairs and former U.S. Agency for International Development Assistant Administrator for Africa;
Robert O'Brien, managing partner of the Los Angeles office of Arent Fox LLP; and

Kostas Sasmatzoglou of Cyprus, Spokesman and Head of the Press and Communication Department of the

European People's Party

.
IRI staff also served as observers and assist in the mission. IRI staff we
re led by
Judy Van Rest
, IRI's Executive Vice President and
Stephen B. Nix
, Regional Director of IRI's Eurasia division.
Prior to the election, delegates were briefed by representatives from the U.S. Embassy, presidential candidates' representatives and Georgian election officials. In addition, observers met with several presidential candidates. They were also briefed on the rights and responsibilities of international observers and Georgian election law. Delegates were then deployed throughout the country where they observed polling stations and identified and evaluated strengths and weaknesses in Georgia's election system, including campaign regulations, the balloting process, vote tabulation and reporting.
Top