IRI and NDI Announce Arrival of International Delegation to Observe Tunisian Presidential Elections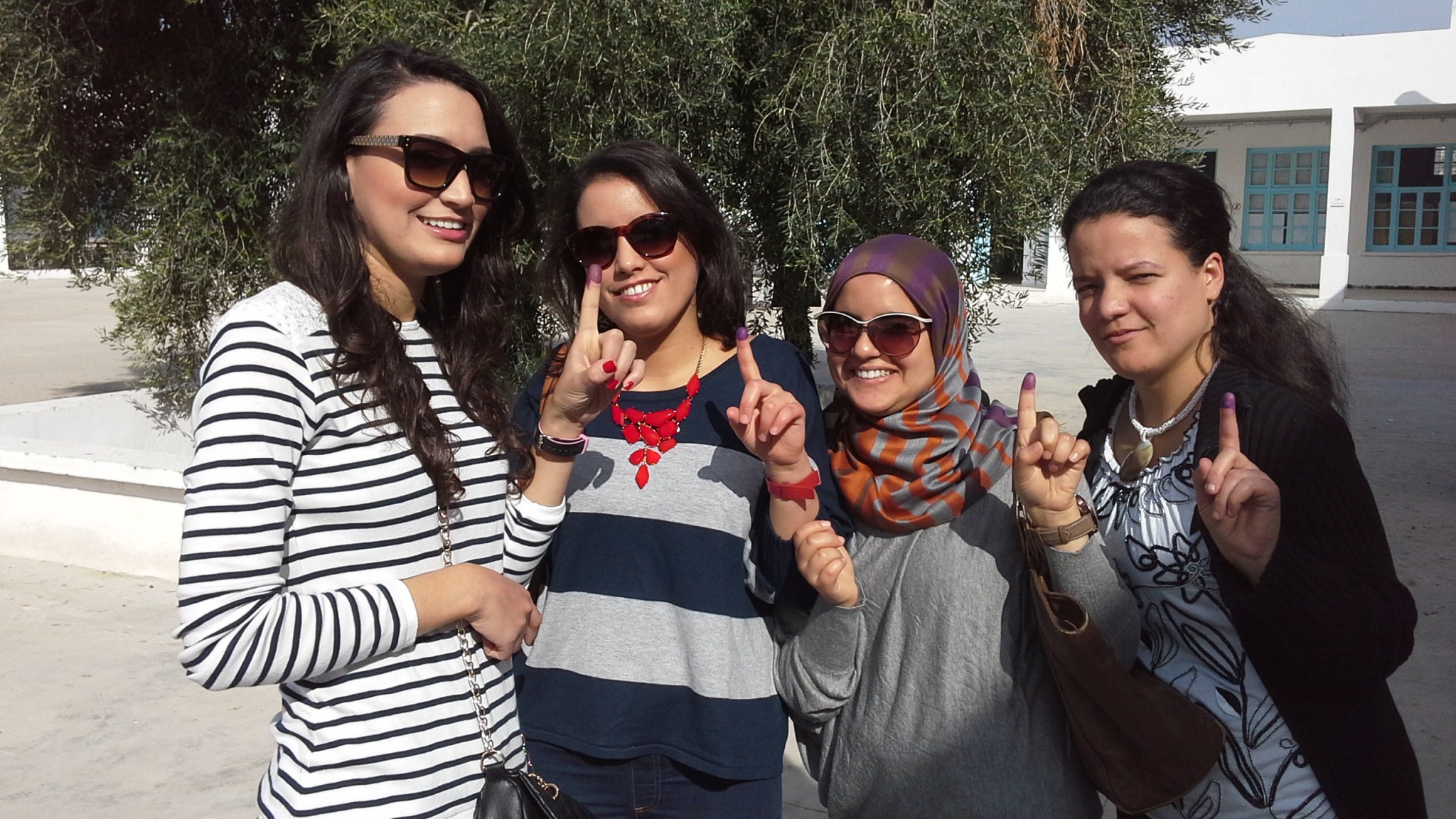 Tunis, Tunisia – The International Republican Institute (IRI) and the National Democratic Institute (NDI) today announced the arrival of their joint Election Observation Mission (EOM) for Tunisia's presidential election on September 15. The delegation will be led by IRI President Dr. Daniel Twining, Margaret Patricia Curran, former Member of Parliament (MP) for the Scottish Labour Party, and NDI Middle East and North Africa Director Leslie Campbell.
"In a region where democratic behavior is in short supply, Tunisia has an outsized impact on the region," said Dr. Twining. "Tunisia's example can be a source of inspiration if their democratic institutions remain resilient and lay the foundation for a more stable and prosperous country."
"Tunisia – through the peaceful transfer of political power based on the people's will as expressed through a peaceful election – has the opportunity to show the world that this young democracy is maturing," said Curran.
"Tunisia's progress on democratic reform since 2012, even as unrest hampers and distracts neighboring countries, demonstrates that the stakes are high, not just for Tunisia's democracy, but for other countries wishing to forge their own democratic paths," said Campbell.
The 32-member delegation includes political leaders, diplomats, former elected and government officials, and regional and electoral experts. The delegation will be deployed in at least 19 electoral districts throughout the country on Election Day and join NDI/IRI's eight long-term observers and seven core team members, who have been deployed since mid-August and will stay in Tunisia until the election processes are completed.
The delegation will maintain a
Tunisia Election Portal
during the mission with its latest observations and issue a preliminary statement of its findings at a press conference scheduled for
Monday, September 16, 2019 at 3:00 p.m. CET at the Movenpick Hotel Du Lac Tunis
.
The following is the full list of delegates participating in the IRI/NDI joint international Election Observation Mission:
Margaret Curran, Scottish Labor Party Politician, former Member of Parliament, UK House of Commons & Scottish Parliament

Daniel Twining, President, International Republican Institute

Leslie Campbell, Senior Associate and Regional Director for Middle East and North Africa Programs, National Democratic Institute

Truman Anderson, Former Chief of Staff, Senator John McCain

Paul Black, Operating Partner, Atlas Holdings LLC

Barbara Bodine, Director & Distinguished Professor in the Practice of Diplomacy, Georgetown University

Victor Delage, Senior Research Fellow and Communications Officer, La Fondation pour l'innovation politique

Drew Erdmann, Chief Operating Officer, State of Missouri

Hamza Fassi-Fihri, Director of Parliamentary and Political Party Programing, National Democratic Institute

Clay Fuller, Visiting Fellow, American Enterprise Institute

Christopher Fussner, Board Member, International Republican Institute

Maria Tortosa Garrigos, International Politics and Security Expert, Independent Consultant

Nate Grubman, North African Comparative Politics Researcher, Yale University

Hugo Gurdon, Editor-in-Cheif, Washington Examiner

Ancuta Hansen, Iraq Resident Country Director, National Democratic Institute

Emily Harding, University College London, Former NDI Tunisia Political Party Director

Nicola Hawatmeh, Counsel to Senator John Kennedy, U.S. Senate Committee on the Judiciary
Amy Hawthorne, Deputy Director for Research, Project on Middle East Democracy

Farahnaz Ispahani, Global Fellow, Woodrow Wilson Center

Brian Joseph, Vice President of Programs, National Endowment for Democracy

Karolina Leakovic, Senior Advisor on Human Rights, Social Democratic Party of Croatia

Tami Longaberger, Board Member, International Republican Institute

Amira Maaty, Senior Director for Middle East North Africa Programs, National Endowment for Democracy

Timothy Meisburger, Director, Center of Excellence on Democracy, United States Agency for International Development

Daniel Mitov, Resident Director of Russia Programs, National Democratic Institute

Robert Mosbacher Jr., Chairman, Mosbacher Energy Company

Matthew Mowers, President, Matt Mowers LLC

Dominique Reynié, Executive Director, La Fondation pour l'innovation politique

Yap Swee Seng, Executive Director, Bersih 2.0

Tamba Tolno, President of the Board, Network of Civil Society Organizations for Election Observation and Monitoring (ROSE)

Jacob Walles, Nonresident Senior Fellow Middle East Program, Carnegie Endowment for International Peace, Former United States Ambassador to Tunisia, U.S. Department of State

Sarah Yerkes, Middle East Program Fellow, Carnegie Endowment for International Peace
The delegation's purpose is to demonstrate the international community's continuing support for democratic processes in Tunisia and to provide an objective assessment of the election process and the political environment surrounding it. The mission will conduct its activities in accordance with the Declaration of Principles for International Election Observation and Code of Conduct for International Election Observers and will base its findings and recommendations on Tunisian laws and on international standards for democratic elections. Members of the delegation will meet with party and campaign representatives, government and election officials, as well as representatives of civil society and the international community in Tunis and throughout the country. On Election Day, members of the joint delegation will visit polling stations for the opening, voting, closing and counting processes in their assigned regions.
###
The National Democratic Institute (NDI) is an independent, nonprofit, nonpartisan organization working to support and strengthen democratic institutions worldwide through citizen participation, openness and accountability in government. More information is available at www.ndi.org.
A nonprofit, nonpartisan organization, the International Republican Institute (IRI) advances freedom and democracy worldwide by helping political parties to become more responsive, strengthening transparent and accountable governance, and working to increase the role of marginalized groups in the political process – including women and youth. More information is available at www.iri.org.
Top