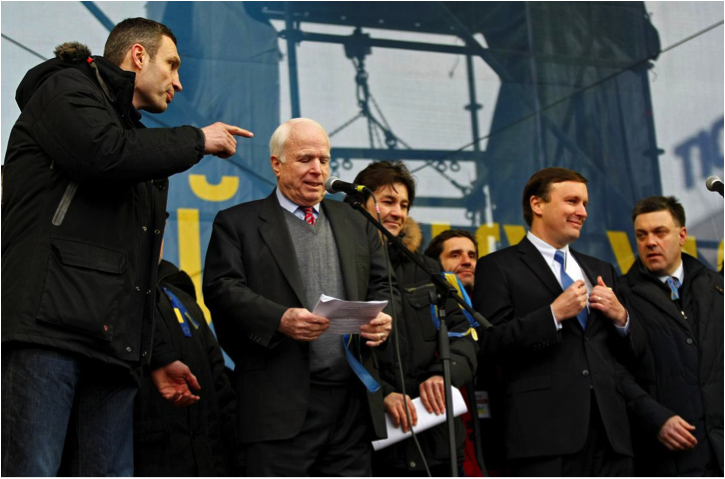 Senator John McCain (second from left), chairman of IRI, addresses protestors in Kyiv's Independence Square, renamed the Euro-Maidan (Euro-Square) by protestors. Hundreds of thousands of Ukrainians in Kyiv and across the country have turned out to the streets to demand their government sign an accession agreement with the European Union, which President Viktor Yanukovych abandoned in November.
In his December 15 remarks to the protesters, McCain offered his support to the people of Ukraine saying, "We are here to support your just cause, the sovereign right of Ukraine to determine its own destiny freely and independently. And the destiny you seek lies in Europe."
During his visit to Kyiv, McCain met with President Yanukovych, opposition, civic and church leaders and Evgenia Tymoshenko, daughter of the imprisoned former Prime Minister Yulia Tymoshenko.
Top