IRI Congratulates Governor Nikki Haley on her Appointment as United States Ambassador to the United Nations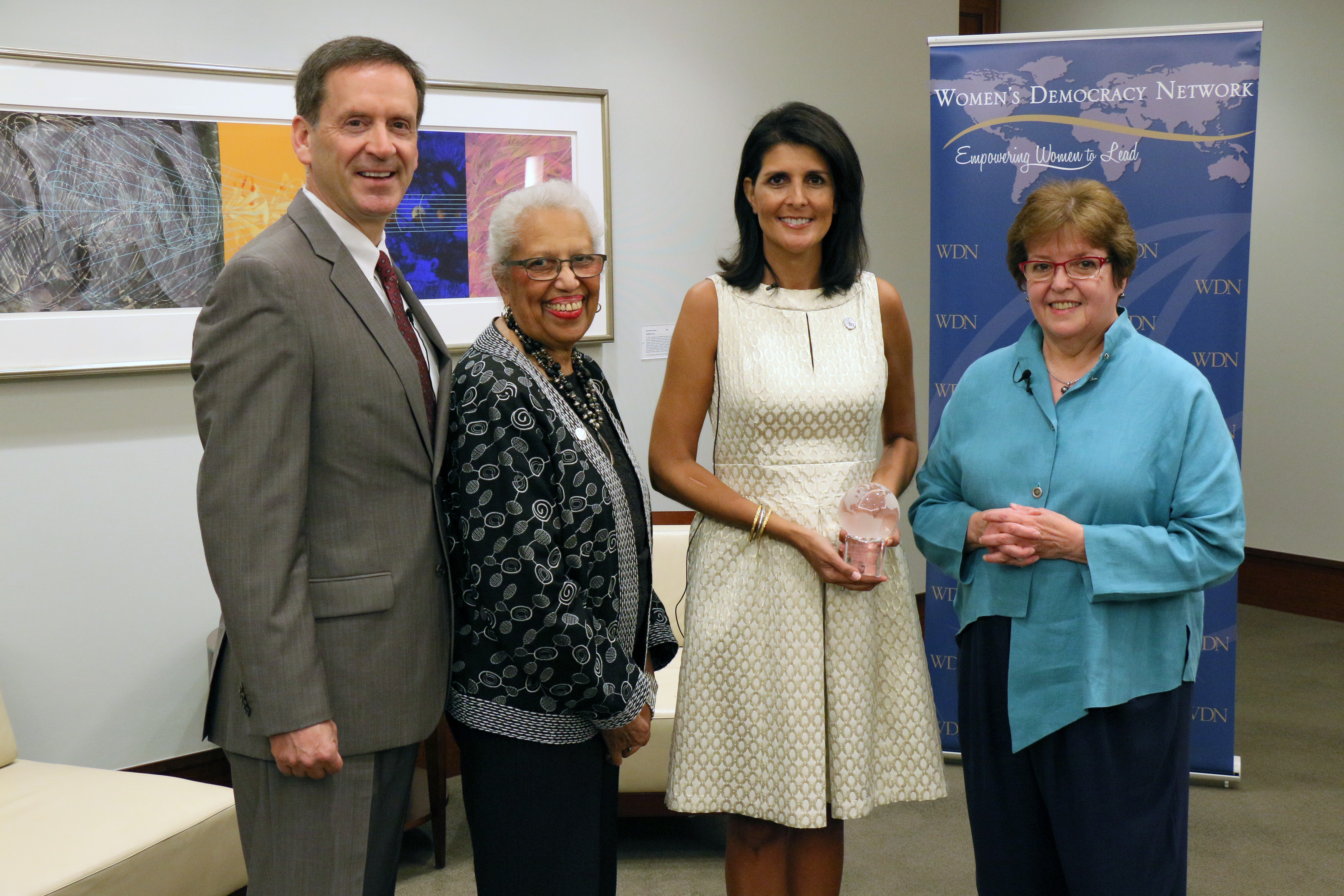 In July, Governor Haley accepted IRI's Women's Democracy Network (WDN) "10 for 10" award in recognition of her efforts to increase women's political and civic leadership.
In accepting the award, Governor Haley said, "Women are stepping up as leaders and public servants for the first time in many countries thanks to the Women's Democracy Network, and that's something we can all be proud of."
Today, we congratulate Governor Haley on her appointment as the United States Ambassador to the United Nations (U.N.).
"The United States will be well represented among the community of nations by an individual of Governor Haley's experience, talent and natural leadership," said IRI President Ambassador Mark Green. "She received an award from WDN because of her remarkable leadership in South Carolina. We are excited to see what her leadership skills will mean for her work with the U.N."
We wish Governor Haley a smooth confirmation process, and offer our hand in support as she takes stewardship over America's important business of multilateral diplomacy.
Top