IRI Honors Estonian Prime Minister Kaja Kallas with Jeane J. Kirkpatrick Award
Washington, DC – The International Republican Institute's Women's Democracy Network held its annual Jeane J. Kirkpatrick Award ceremony on Monday, November 13th, honoring Prime Minister Kaja Kallas of Estonia, for her outstanding contributions to the advancement of women in politics and civil society.
"If the free world is going to successfully combat authoritarian aggression, particularly from Russia and China, we'll need allies who will fight for individual rights, fiercely defend democracy, and protect human dignity," said IRI President Daniel Twining. "Thankfully, we have leaders like Prime Minister Kallas who are standing on the frontlines of freedom every day and pushing back against foreign malign influence."
Kallas is the first female Prime Minister of Estonia, a former Soviet Republic that has flourished as a democracy since becoming independent in 1991 at the end of the Cold War. She assumed office in January 2021 and has been the leader of the Reform Party since 2018.
Kallas has played a leading role in opposing Russian aggression in Ukraine. Estonia, under her leadership, has contributed more on a per capita basis to wartime Ukraine than any other country. Kallas and the Estonian people's commitment to democratic institutions despite Russia looming on their doorstep is an inspiration to the entire free world.
"As Estonia's first female prime minister, this award means a lot for gender equality," said Kallas. "This [award] shows the unity of purpose that democracies share. Our liberal democracies need to deliver not only hope, but tangible results for the people."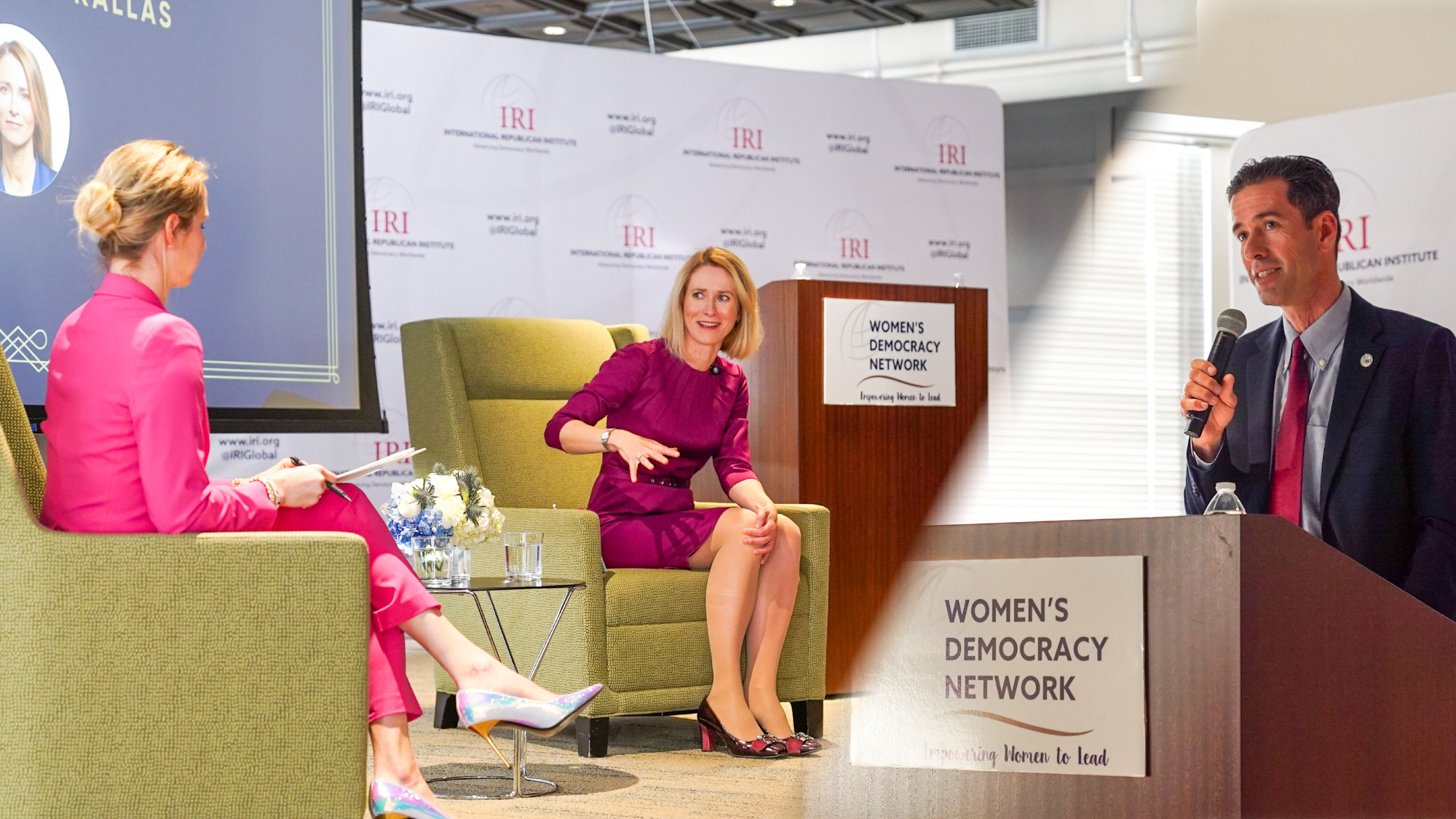 Background
The Jeane J. Kirkpatrick Award recognizes honorees for their commitment to increase women's political and civic participation within their own communities and on behalf of women worldwide. A long-time board member of IRI and the first woman to serve as the U.S. Ambassador to the United Nations, Dr. Kirkpatrick was a strong advocate for women's participation in politics.
Top