IRI's Women's Democracy Network (WDN) celebrated International Women's Day by honoring Congresswoman Liz Cheney and two remarkable Venezuelan democratic activists, Lilian Tintori and Rafaela Requesens. Cheney, Tintori and Requesens were presented with the WDN's Jeane J. Kirkpatrick Award in recognition of their achievements as women leaders.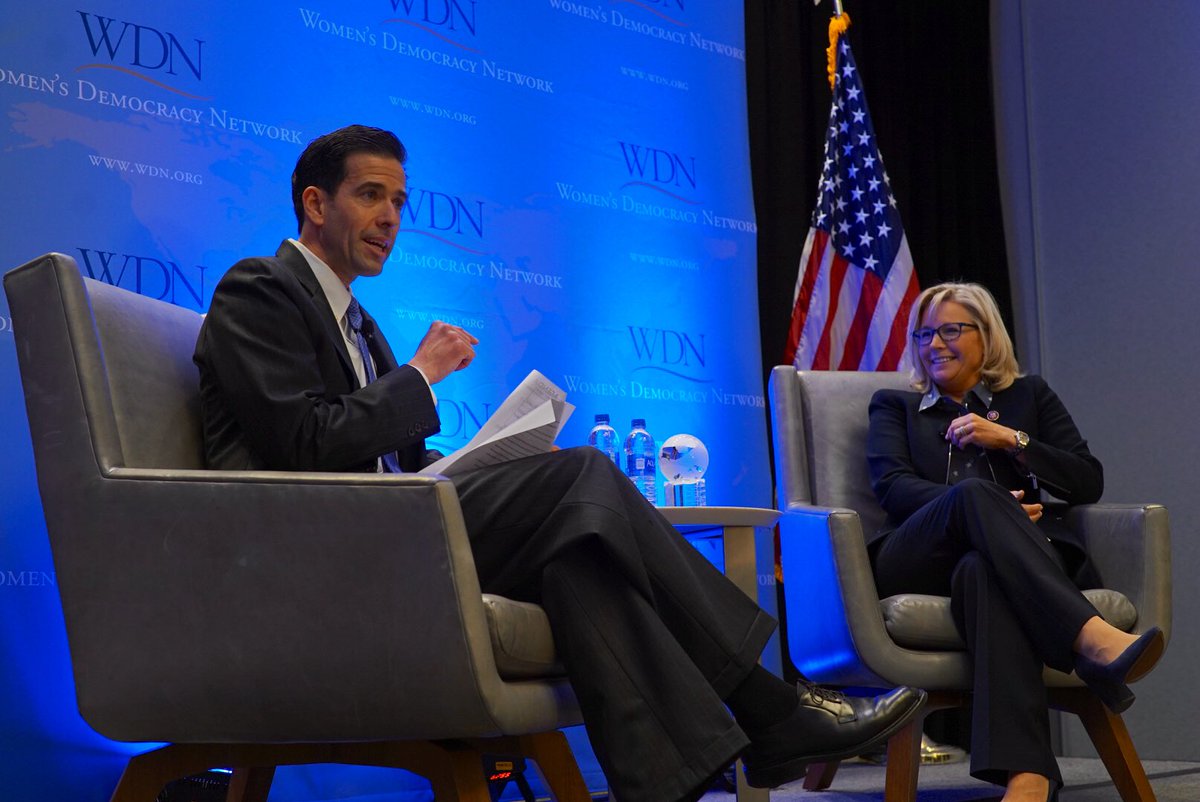 In conversation with IRI President Daniel Twining, Congresswoman Cheney paid tribute to the Venezuelan people struggling to restore democracy to their country, saying "We must ensure that the Venezuelan people have self-determination and get the humanitarian aid they need."
PBS NewsHour anchor Judy Woodruff paid tribute to the late Ambassador Jeane Kirkpatrick, remarking that "Her legacy of public integrity and service is one we can all take to heart today, and [IRI] pays tribute to that legacy with the awardees being honored today."
Venezuelan opposition leader Lilian Tintori was unable to collect her award in person due to travel restrictions imposed upon her by the Venezuelan regime. Her sister-in-law, Diana Lopez, accepted the award on her behalf, and read a statement from Ms. Tintori paying tribute to the women of Venezuela who have "…dedicated their lives to the defense of democracy, liberty and justice."
Student leader Rafaela Requesens described the challenges facing young Venezuelans living under a regime that "kills and imprisons our people," and spoke movingly about the role of women in the fight for democracy. "As a woman and a young Venezuelan, I must keep fighting for our country…day by day there are more and more young women setting an example for others and joining this fight."
About the Women's Democracy Network
Established by the International Republican Institute in 2006, the Women's Democracy Network (WDN) believes that a full and robust democracy depends on the equal participation of women. WDN empowers women around the world to participate in the political process and help them gain the skills needed to take on greater leadership roles in government, political parties and civil society. WDN connects aspiring and accomplished women leaders across the globe, creating forums for sharing ideas and experiences, providing technical training and resource materials.
Top