IRI Mourns the Loss of Friend and Former Colleague Julija Belej Bakovic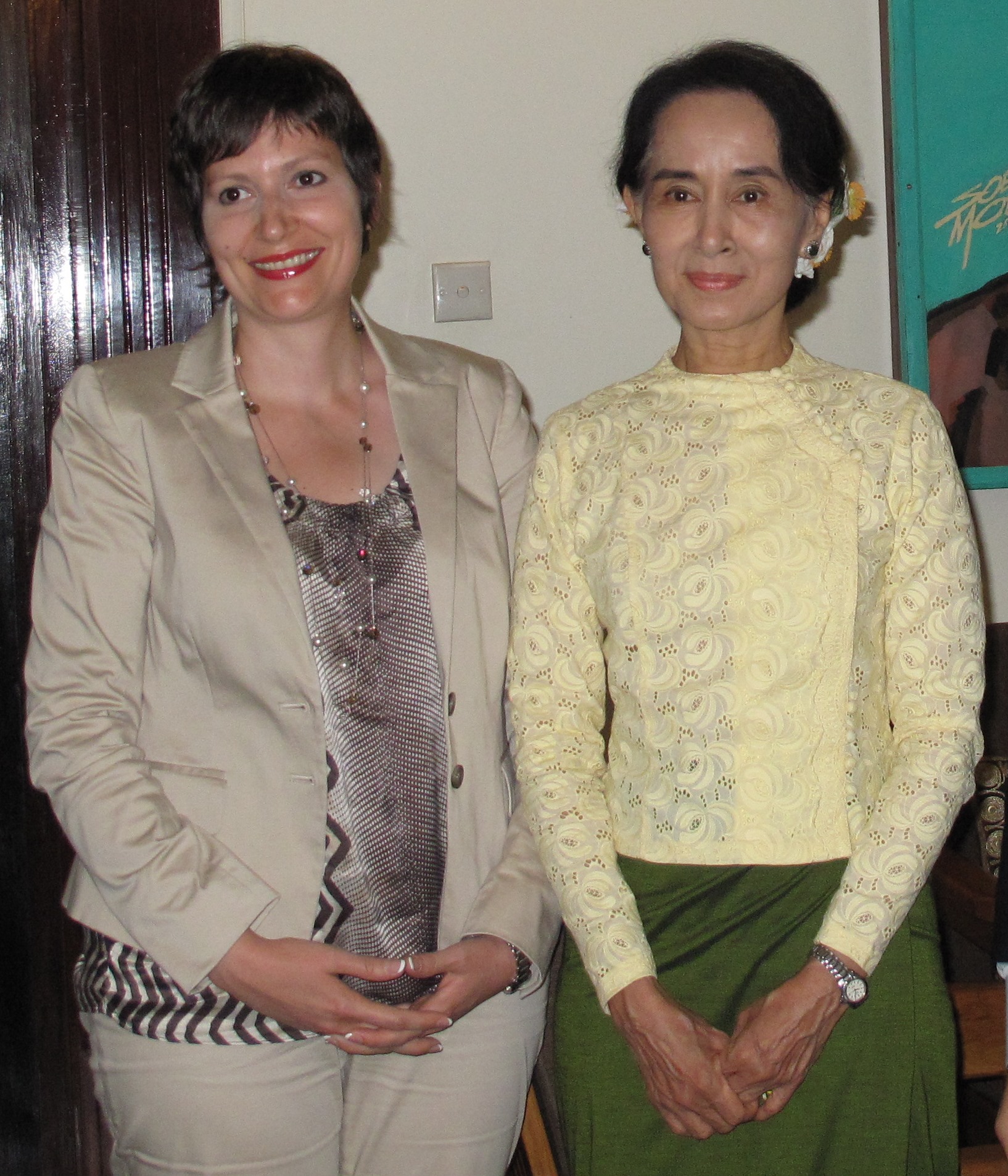 Washington, DC – It is with great sadness that IRI has to announce the passing of a friend and colleague, Julija Belej Bakovic. Julija passed away yesterday following a long, courageous battle with cancer.
"On behalf of everyone at IRI, I feel a deep sense of loss, both personally and professionally. At the same time, I feel blessed to have known Julija – even if it was for far too short a time. Her passion for advancing freedom and democracy around the world was unparalleled and her contributions to IRI are impossible to count. She was a great friend and truly good person," said Ambassador Mark Green, IRI's president.
Working as a molecular biologist in her home country of Serbia, Julija watched Slobodan Milošević rise to power and his increasingly authoritarian regime crackdown on any form of dissent and she knew she had to do something. She joined a growing number of Serbs who wanted something better for their country and for her activism, she was threatened by the regime's security services.
Julija left her job as a biologist and joined IRI's team in Serbia in 1999, where she oversaw programs for the student democracy movement. After the fall of Milošević, Julija helped build a nationwide network of political party poll watchers and she helped establish a parallel vote count for the Serbian national election in September 2000. She went on to work on local government reform and national government communications programs, and served as a communications advisor to the office of the prime minister of Serbia. She also ran for office herself, first for a seat in the Serbian National Parliament in December 2003 and later for municipal council in August 2004.
Julija also felt a responsibility to give back to the global democracy community and wanted to help people bring democracy to their own countries, just as her country of Serbia had received help. In September 2004, she returned to IRI to work on political party programming in northern Iraq, and she was promoted to resident country director in August 2005. In this position, Julija oversaw programs supporting Iraq's parliament, political parties, civil society, ethnic and religious minorities and women.
In June 2006, Julija moved to Washington, DC to direct IRI's Iraq program, a position she held through January 2010. When Julija left IRI in 2014, she had been regional director for Asia programs for four years.
Her friends and colleagues at IRI remember her commitment to IRI's mission but also recall her love of music. During her battle with cancer, she began piano lessons and was determined to learn to play and perform, something she did beautifully during recitals.
From leading student protests at university in Serbia; to working with Kurds, Shia, Sunnis, and women and youth activists in Iraq; or overseeing programs for North Korean dissidents from Washington, DC, Julija was a friend to countless democrats who will miss her beauty, wisdom and dedication.
###
Top