IRI Partners with Mongolian Parliament to Strengthen Democratic Development
For nearly 20 years IRI has worked in Mongolia to support the country's democratic development. That commitment was formalized in May when IRI and the Secretariat of the Mongolian Parliament signed a memorandum of understanding to work together to further strengthen the State Great Hural (SGH). Under the agreement, IRI will work with the Secretariat to conduct training seminars with a focus on strengthening legislative drafting skills of members and their staff, improving the Parliament's Research Center and professionalizing staff responsibilities within parliamentarian's offices.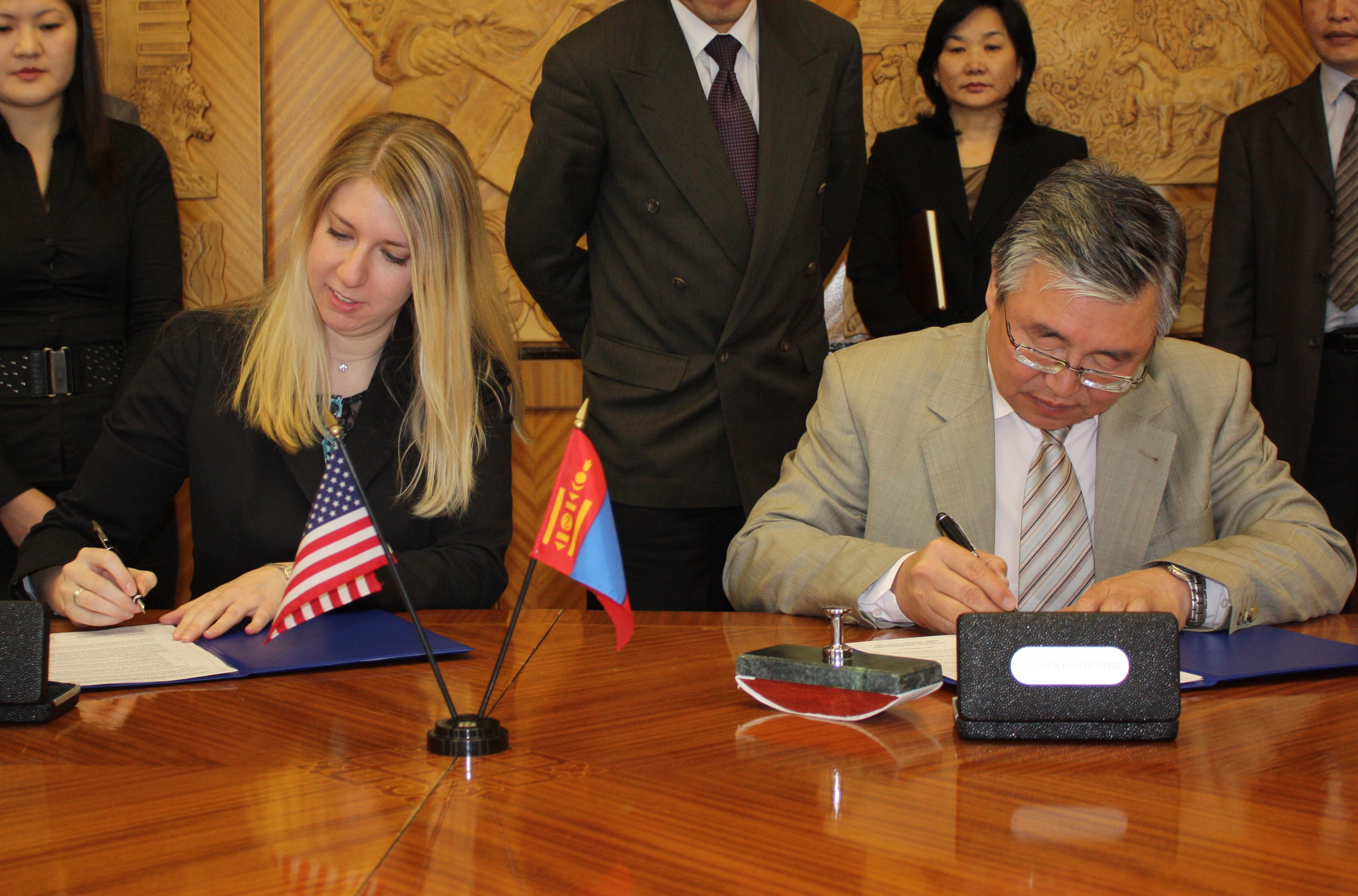 In addition, IRI will help increase access to and awareness of citizen attitudes and opinions to better inform government policy, strengthen the ability of government officials to develop effective policy solutions, enhance public dialogue about the overall direction of the country and better address constituent concerns. To create a bridge between constituents and government officials, IRI will work with parliamentarians to engage the public through forums and town hall meetings.
Since 2005, IRI has worked with the SGH and with parliamentary district staff, to conduct effective legislative oversight, increasing parliamentary research skills, develop and strengthen accountable and transparent governance practices as well as enhance constituent outreach. IRI, in collaboration with the SGH Secretariat, conducted two rounds of nationwide regional seminars for all parliamentarian assistants and district representatives in 2009 and 2010, focusing on constituent outreach. In 2006, IRI helped the SGH standing committees establish rules of procedure for their first official open committee hearing, and has since worked with other standing committees to adopt their own formal rules of procedure. Additionally, IRI worked with parliamentarians to help pass ethics legislation in 2009 and rules of procedure of the Ethics Sub-Committee in 2010.
IRI began working in Mongolia in March 1991, on developing a competitive and democratic multi-party system, strengthening the democratic parliament, expanding political space, including women and youth in the political process, and helping implement electoral reforms.
Top