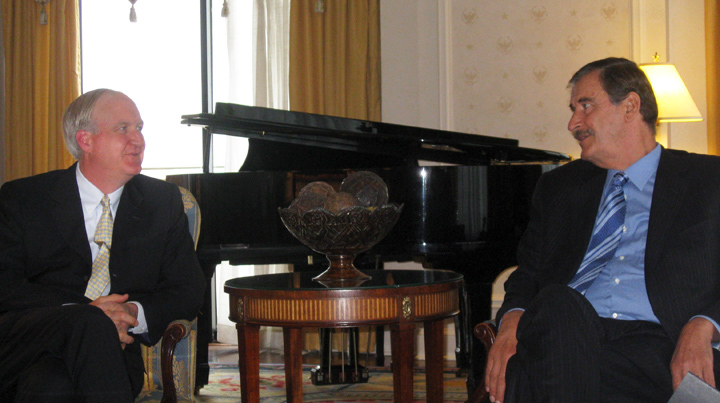 Lorne W. Craner, President of the International Republican Institute (IRI) and Alex Sutton, Director of IRI's Latin American and Caribbean programs met with former President of Mexico, Vicente Fox Quesada to discuss the current political climate in Mexico and to learn more about President Fox's new nonprofit organization, Centro Fox. The three met during President Fox's recent trip to Washington, DC.
During the meeting Fox and Craner discussed the importance of working on issues related to democratization, increased entrepreneurship, economic empowerment, and human rights in Latin America and the Caribbean.
Centro Fox is a new, nonprofit presidential library and research center dedicated to the promotion of freedom, equality, and democratic thinking in Mexico and Latin America.
Top