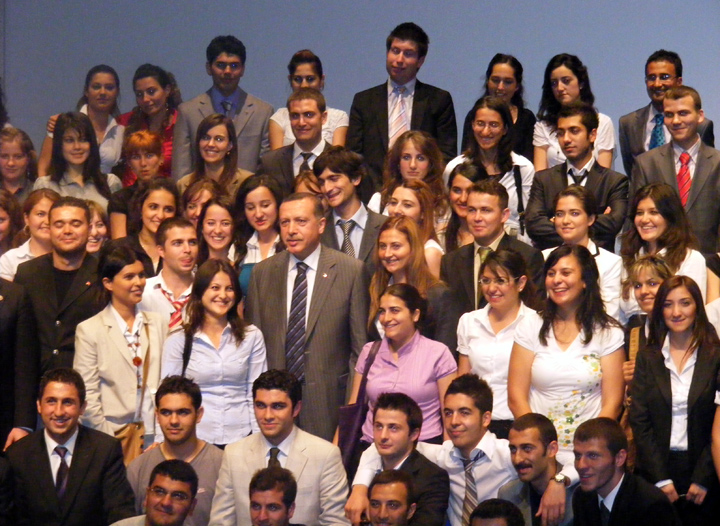 The International Republican Institute (IRI) sponsored its fourth capital internship program in Ankara, Turkey June 16-July 11, 2008. This year, more than 100 Turkish students were placed in internships in Turkey's parliament, political parties and government ministries.
During the program interns had the opportunity to work at some of Turkey's major political parties, including the Justice and Development Party (AKP) and Nationalist Movement Party (MHP). In addition, five government ministries and nine parliamentary committees hosted students for IRI's program, including the ministries of Justice and Agriculture, as well as the Foreign Affairs and Education committees.
Each week the interns also had the opportunity to meet government, political and civil society leaders. Interns met with Prime Minister Recep Tayyip Erdogan from the AKP, Devlet Bahceli Chairman of the MHP, and main opposition leader Deniz Baykal from the Republican People's Party. They also heard from Alev Dedegil, AKP parliamentarian and founder of the Istanbul Women's Research Center, and Gunal Kursun from Human Rights Agenda.
At the end of the program, interns took part in a model parliament in the chamber of Turkey's Grand National Assembly. Applying lessons from their internships, the students proposed and debated mock legislation dealing with current events. It was a unique opportunity for them to draw on their experiences in Ankara and gave them new insights into how decisions are made in a democratic nation.
Top