The International Republican Institute (IRI) held its innaugural model parliament program in Dili, Timor-Leste from July 7-19, 2008 through its youth-advocacy project, the Center for Democracy in Action. Sixty-five students from eleven senior high schools in Dili participated. The program was the first ever of its kind in Timor-Leste.
The model parliament opened with speeches by the President of Parliament, Fernando "La Sama" de Aráujo, and the Minister of Education, João Câncio Freitas, who said the program provided a unique opportunity for young people to learn about democratic governance.
During the first week, participants toured Parliament and observed parliamentary committee sessions in the morning. In the afternoon they received training from IRI and United Nations Development Programme's parliamentary experts on the role of parliaments, the rules of committees, and the funciton of plenary sessions.
Paricipants received first-hand experience in democratic decision-making. They elected a president and two vice presidents, formed five committees, and elected a chairman, vice-chairman and secretary for each committee. The committees then reviewed actual legislation from the Parliament on education, elections, legal representation, martial arts, and natural resource management and drafted revisions and ammendments to the bills.
Participants also observed an extraordinary session of Timor-Leste Parliament held for the President of Brazil, Luiz Inácio Lula da Silva. Participants witnessed speeches by President da Silva, Timorese President Ramos Horta, Prime Minister Xanana Gusmão and all party bench leaders.
During the second week of the program, participants observed committee sessions on national budget making in the morning and in the afternoon received additional coaching as they finalized their revision of laws in their own committees.
The first model parliament plenary session began on July 17. Over the next three days, each of the five committees presented their laws and revisions, responded to questions from fellow parliamentarians, debated legislation and then voted on each article.
The model parliamentarians engaged in vigorous debate, following the rules of Parliament scupulously and seeking guidance from the parliament trainers when needed. Participants enjoyed the process immensely and took their votes seriously, making the model parliament a successful exercise in learning democracy. By the end of the program, participants had debated and voted on 83 articles and passed five laws.
At the closing ceremony, one of the country's youngest parliamnetarians, Mr. Cecilio Caminho, commended the participants on their professionalism, encouraging them to become future leaders, and thanked IRI for this innovative program, a first for Timor-Leste.
Participants rated the program very beneficial and about half said they want to become politicians as a result.
The Timorese government is currently considering expanding the model parliament to a national youth in parliament program for young people across the country to become peaceful, active proponents of the Timor-Leste's democratic development.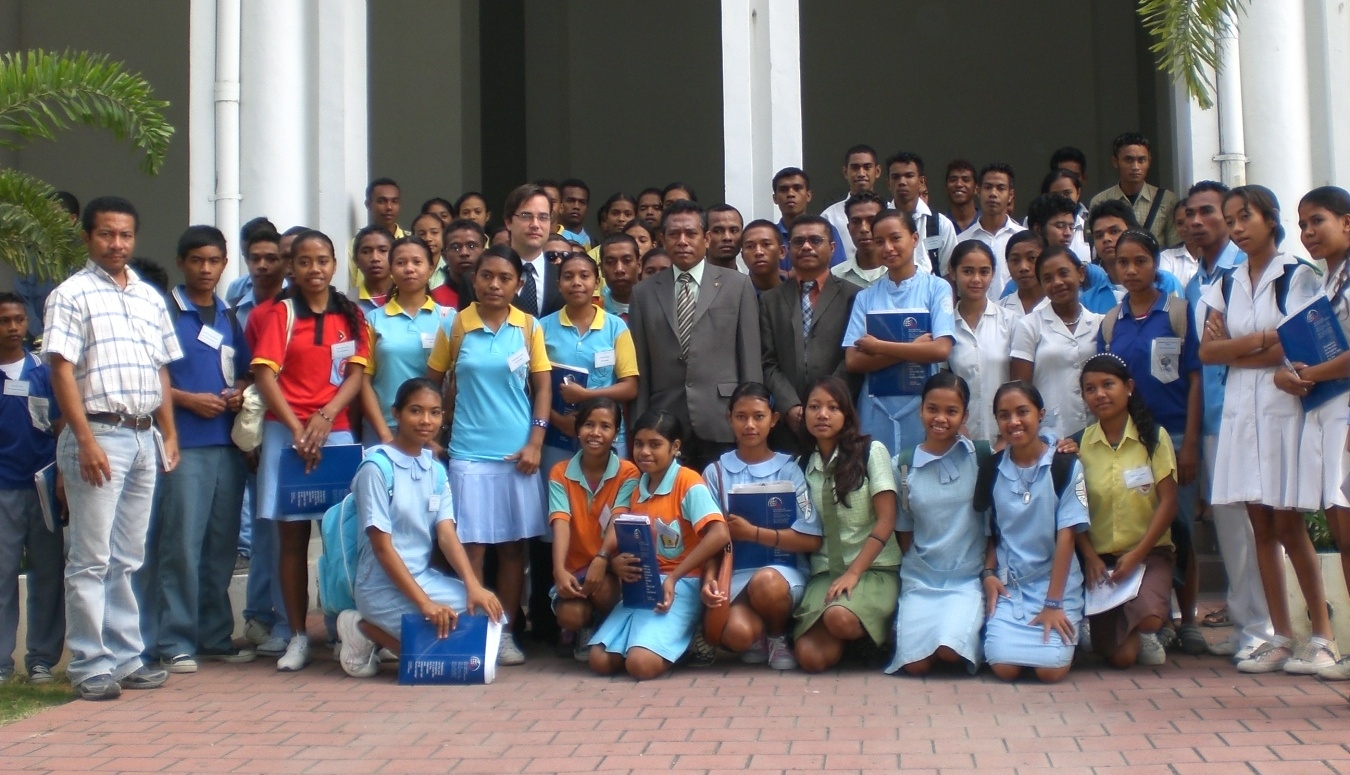 Top