IRI to Observe Tunisia's Parliamentary Elections
IRI will send a team of international delegates to observe Tunisia's first-ever parliamentary elections on October 26, 2014. Delegates will monitor voting and ballot counting throughout the country and release a statement of preliminary findings shortly thereafter.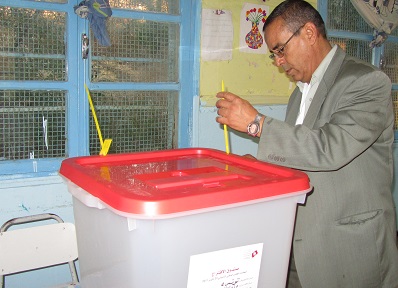 Washington, DC – IRI today announced its plan to send an international delegation to observe Tunisia's October 26, 2014 parliamentary elections. These milestone elections will see the country choose a permanent, democratically-elected parliament.
Delegates will travel to Tunisia to monitor voting and ballot counting throughout the country. Following the voting, IRI will issue a preliminary statement on the findings of the delegation.
The work of this delegation will build on the assessments of IRI's long-term observers who have been in Tunisia since the end of August monitoring and reporting on the pre-electoral environment and election preparations in all 24 governorates of the country. Their first two reports are available at Tunisia Elections Dispatch No. 1: Voter Registration and Tunisia Elections Dispatch No. 2: Voter Registration.
From September 9-12, an IRI-National Democratic Institute pre-election assessment mission reported that Tunisia was on a decidedly democratic path, but cautioned that to maintain public confidence, it must ensure parliamentary and presidential elections are free of undue partisan interference and manipulation. The full report is available in English, Arabic and French.
Prior to the elections, delegates will be briefed by political party representatives and Tunisian election officials. They will also be briefed on the rights and responsibilities of international observers and Tunisian election law. Delegates will then be deployed throughout the country where they will observe polling stations and identify and evaluate strengths and weaknesses in Tunisia's election system, including campaign regulations, the balloting process, vote tabulation and reporting.
IRI endorses the Declaration of Principles for International Election Observers and Code of Conduct for International Election Observers, and since 1983, through international election observation missions and assessments, has monitored 199 elections in 56 countries.
Top