IRI's Work Supports Burma's Historic Elections and Democratic Transition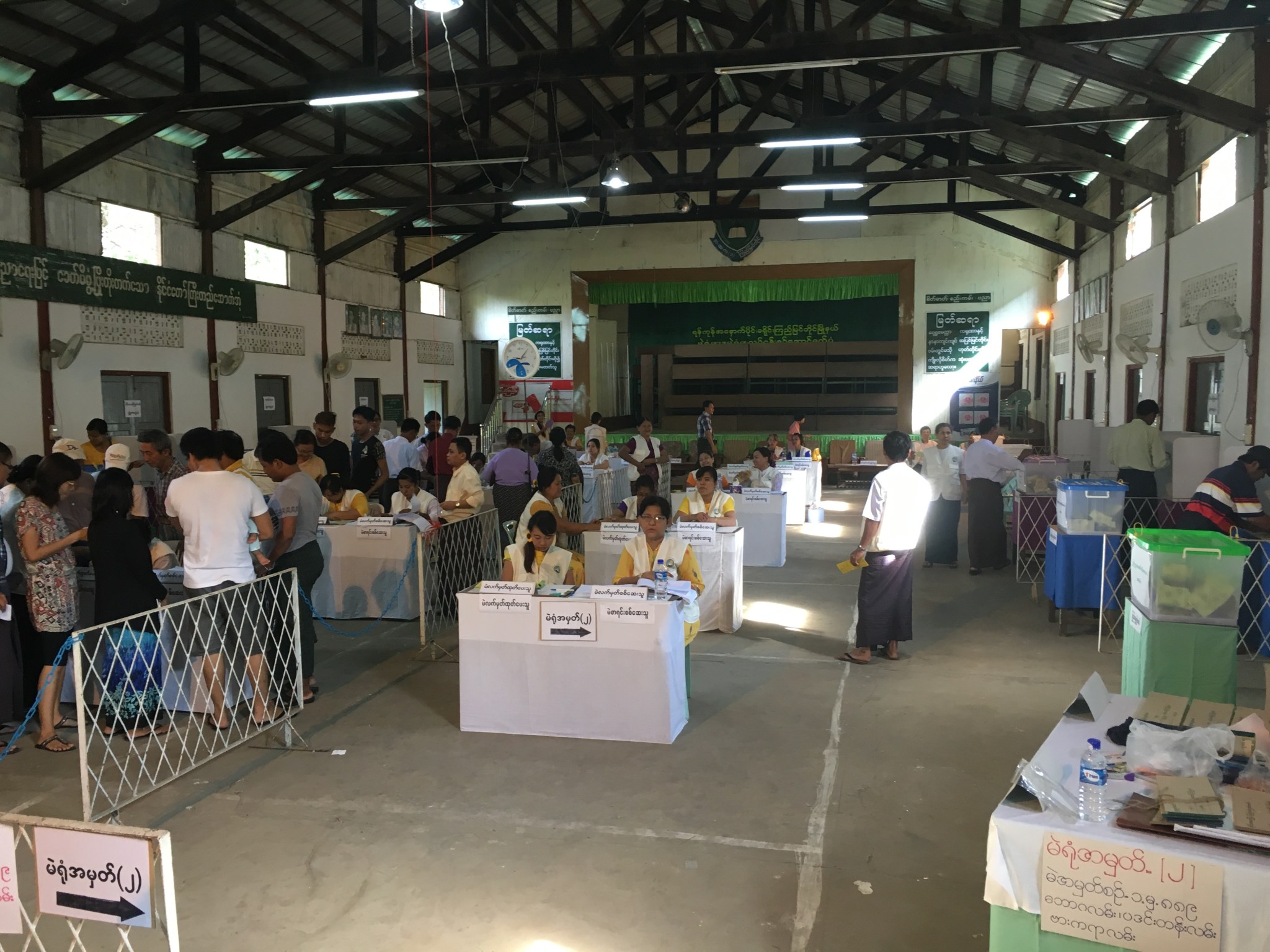 Rangoon, Burma – On November 8, Burma took an important step in its democratic transition with the first competitive elections in 25 years for national and provincial level parliaments. Ambassador Mark Green, president of IRI noted, "Millions of voters showed their support for democracy by casting ballots at approximately 40,000 polling stations across the country."
IRI's work in support of these elections and Burma's democratic transition engaged more than 200,000 people representing 340 organizations from political parties to local civil society organizations.
Women's Empowerment
IRI's support to political parties has included an emphasis on empowering women to participate in the political process by equipping them with necessary skills through our Leadership Training School. One alumna of the program, Aye Mya Mya Myo, was elected as a national Member of Parliament for Kyauktan Township in Yangon Region. She joins many others members of parliament who IRI has supported and who now take on the mantle of elected office.
Prior to Election Day, Mya Myo talked to IRI about how helpful the Institute's campaign workshops were, saying she was "campaigning very effectively because of IRI training." She went on to mention that "campaigning is [still] very new for Myanmar people" and thanked IRI "for sharing ideas and knowledge…on this new journey."
Public Opinion Research
Since the early days of Burma's political opening, IRI's public opinion polling has served as a platform for stakeholders, citizens and public officials to gauge citizen priorities and address challenges that voters may face. Public opinion polling was pioneered by IRI in 2013 with an in-person, in-home survey of 3,000 respondents. The Institute utilized this groundbreaking data to design its workshops and the data continues to be sourced by media outlets, including Reuters, Asia Wall Street Journal and the Associated Press.
Civil Society Initiatives
Partnering with a consortium of 250 civil society organizations across all 14 states in Burma, IRI supported more than 220 voter education initiatives, ranging from sticker campaigns on public transport to large festival floats that traveled to river communities. IRI's local partners provided key insights for this outreach. In Mon State, voting procedures were explained to rural populations using farming and agricultural references with one woman commenting, "[Before] I did not understand how my choice in this election made a difference in my life on this farm."
You can read more about this work on our blog, Democracy Speaks.
Multi-Party Political Systems
The Institute's history in Burma has spanned for more than two decades, from working outside the country along the Thai border, to our on the ground presence in Rangoon since 2012. Through more than 150 workshops from March 2013 until September 2015, IRI directly trained 15,000 political party members (24 percent of whom were women) from 84 parties in all 14 states. You can read more about this work on Democracy Speaks.
In Washington
On November 19, Ambassador Mark Green testified before the Senate Foreign Relations Committee Subcommittee on East Asia, the Pacific, and International Cybersecurity Policy. In his testimony, he discussed the challenges Burma still faces and urged the U.S. to take a long-term view of the transition and increase technical support to the newly-elected legislature in the areas of budgeting, legislative drafting, ethics and constituent outreach.
Despite all the hard work left to accomplish in Burma, Green noted it "represents the most positive democratic shift in the region right now and a real opportunity for uplifting progress."
IRI's work in Burma is funded by the United States Agency for International Development and Foreign Affairs, Trade and Development Canada.
###
Top