More Than 200 Youth Organizations Join IRI's Generation Democracy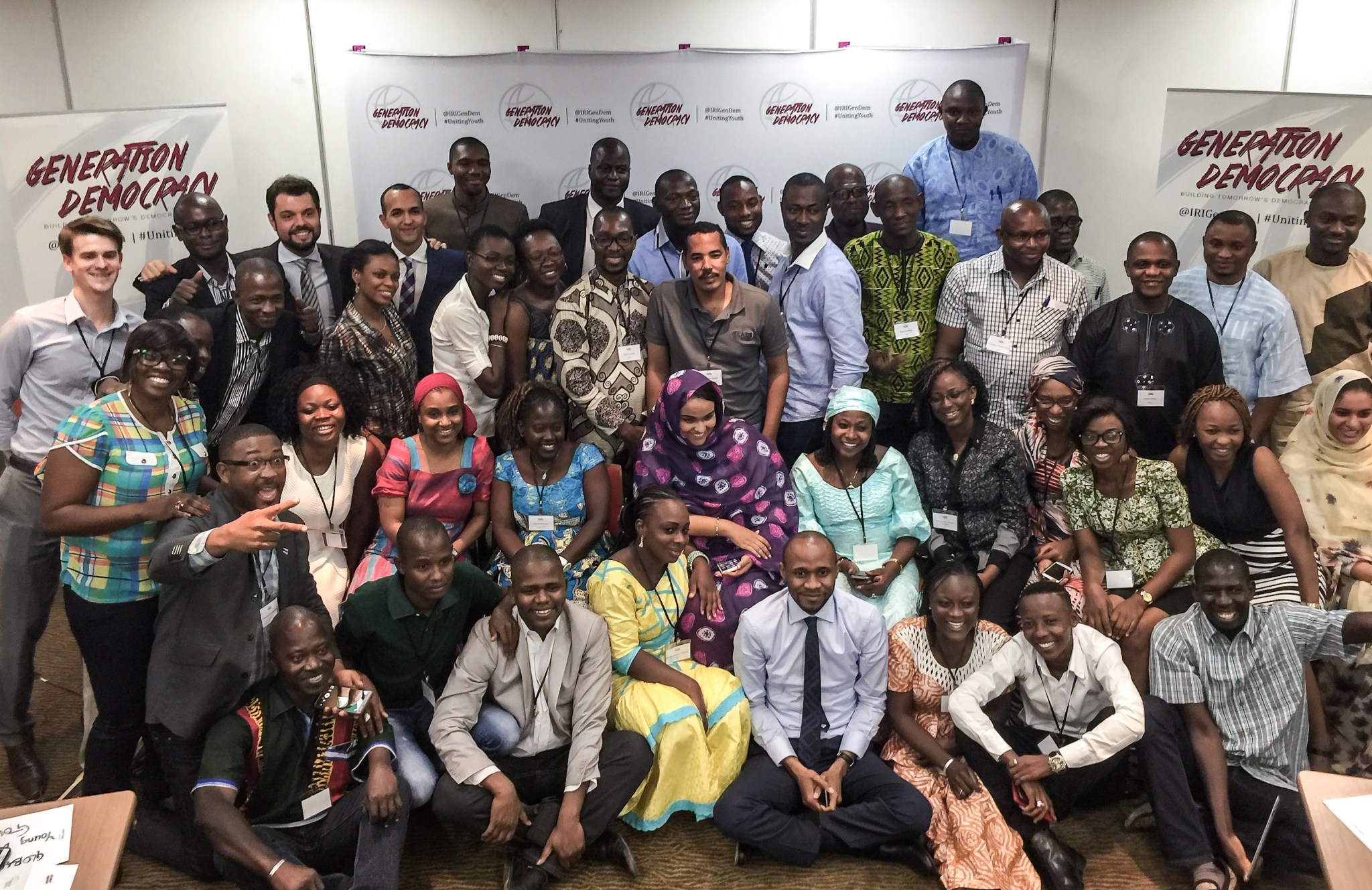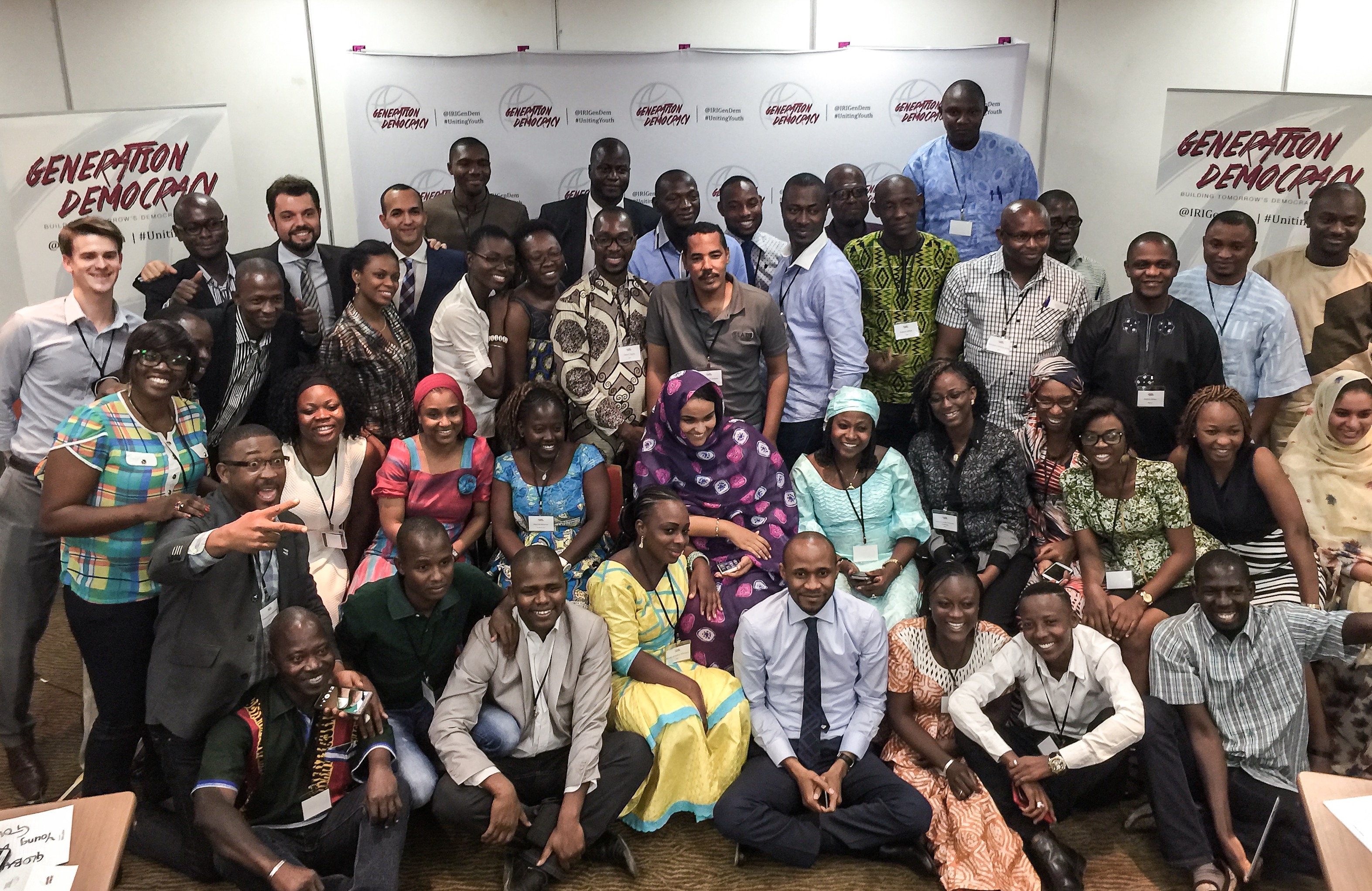 Washington, DC – Launched in September, IRI's Generation Democracy, has already grown to more than 200 youth organizations representing 66 countries in Africa, Asia, Eurasia, Europe, Latin America and the Caribbean and the Middle East (see full list of charter members below).
"The response we have received from youth organizations around the world wishing to join Generation Democracy has been tremendous," said Ambassador Mark Green, president of IRI. "From established youth political organizations in Europe to newer groups in countries like Burma, Libya and Syria and from long-time IRI partners in countries like Cambodia, Georgia, Guatemala and Ukraine to newer partners in Mauritania, Niger and Yemen, Generation Democracy is building a network that will foster a culture that values youth representation and political participation."
Generation Democracy is a global coalition of committed, politically active young people and more than 200 youth organizations with the drive to make a difference in their communities. It includes notable members such as Kenya's National Youth Bunge Association, the Guyana National Youth Council, the Youth Council of Cambodia, SAWTY in Tunisia and the Youth of the European People's Party and its 51 member parties.
The announcement of the charter members was made at the inaugural three-day conference of Generation Democracy, which kicked-off today in Dakar, Senegal. The conference has brought together young leaders from Burkina Faso, Cote d'Ivoire, Mali, Mauritania, Niger, Nigeria and Senegal to establish relationships across regional borders and supply participants with the skills to lead and the opportunity to take action in their home countries.
The opening day of the conference will feature presentations by each of the country teams represented on the important contribution youth have made in politics in their home countries; and will feature presentations and activities led by experts from the Youth of the European People's Party, one of Generation Democracy's first and most prestigious partners.
Day two of the conference will include a leadership skills workshop led by MP Muyaya, a panel discussion on youth activism around the world, a session on using social media to raise awareness and mobilize youth to peacefully participate in politics, and a breakout session to identify specific needs in each country. At the luncheon, IRI's "A Song for Naija" documentary will be screened. The documentary, about youth engagement in Nigeria, features Nigerian hip-hop artist Banky W., who is also a founding member of Generation Democracy.
On day three, participants will begin to work on Generation Democracy's Declaration of Principles, which will guide the future work and collaboration of the global network.
Generation Democracy's work is inspired by Dr. Mo Ibrahim, a member of IRI's International Advisory Council, who, in talking about the benefits of engaging youth in identifying and delivering fresh solutions to problems, has said, "We will only fully reap these benefits if we listen to young people, engage with them and provide the education, skills and support they need to prosper."
Generation Democracy links youth with their peers in other countries to share ideas and best practices on increasing political and civic participation and giving youth a greater voice in the governance of their communities. Programming is carried out through conferences, workshops, direct consultation and access to resources from IRI's most successful youth programs around the globe.
The global network, which is funded by the National Endowment for Democracy, equips young men and women with the leadership skills necessary to become the next generation of democratic actors in their communities and countries. Follow Generation Democracy on Twitter and Facebook to stay connected and to learn more about the network.
Charter Members of Generation Democracy
(Listed by region and country, some organizations are not listed for their security)
Africa
Cameroon
Women's Democracy Network Cameroon Chapter
Kenya
Kenya Universities Female Student Leaders Association
Bunge la Mwananchi
Coalition for Constitution Implementation
Langas Corner Youth Group
Marasbit Accountability Forum
National Youth Bunge Association
TransYouth Forum
Women's Democracy Network Kenya Chapter
Niger
Organisation des jeunes LUMANA
Organisation des jeunes Nassara
Organisation des jeunes TABAT
Organisation des jeunes UNI
Rassemblement des jeunes de l'ANDP
Rassemblement des Jeunes Jama'a
Nigeria
Youngstars Development Initiative
Youth Initiative for Advocacy, Growth and Advancement
Uganda
Greenlight Movement
Open Space
Students for Global Democracy
Uganda Youth Network
Women's Democracy Network Uganda Chapter
Zimbabwe
X-1 Generation campaign
Youth Forum Zimbabwe
Zimbabwe Organization for Youth in Politics
Asia
Bangladesh
JAAGO Foundation
Women's Democracy Network Bangladesh Chapter
Burma
Ethnic Youths Development Center
Myanmar Youth Building Capacity Network
Cambodia
Khmer Institute for National Development
Khmer Youth and Social Development
Khmer Youth Association
People Center for Development and Peace
Youth Coalition for Unity and Development
Youth Council of Cambodia
Youth for Peace
Youth Resource Development Program
Indonesia
Demokrat Party, Yogyakarta
Nasional Demokrat
National Awakening Party Aceh
National Mandate Party of South Sulawesi
Prosperous Justice Party of South Sulawesi
Prosperous Justice Party, Aceh
South Sulawesi Hanura Party
South Sulawesi National Mandate Party
South Sulawesi Prosperous Justice Party
South Sulawesi Prosperous Justice Party Youth Wing
United Development Party Aceh
Yogyakarta Demokrat Party Youth Wing
Mongolia
Civil Will Green Party Youth Association
Democracy, Justice, Mongolian Youth Association
Eurasia
Georgia
Women's Democracy Network Georgia Chapter
Young Conservatives
Young Free Democrats
Young Georgian Dream
Young Industrialists
Young New Rights
Young Republicans
Young United National Movement
Youth (National) Forum
Moldova
Women's Democracy Network Moldova Chapter
Regional (4 countries)
Youth of the European People's Party and its 6 member parties
Regional (3 countries)
European Liberal Youth and its 3 member parties
Ukraine
Batkivshchyna Moloda
European Youth of Ukraine
Young Democratic Alliance
Europe
Albania
Women's Democracy Network Albania Chapter
Regional (33 countries)
Youth of the European People's Party and its 45 member parties
Regional (26 countries)
European Liberal Youth and its 43 member parties
Latin America and the Caribbean
Argentina
Women's Democracy Network Argentina Chapter
El Salvador
Asociación Juvenil Cedros
Censura Cero
Instituto de Liderazgo Democratico y Formación Política
Jóvenes contra la Violencia El Salvador
Movimiento Ciudadano Centroamericano
Techo El Salvador
Guatemala
Ciudades Sostenibles
Expresión Juvenil
Nueva U
Techo Xela
Guyana
Guyana National Youth Council
Peru
Women's Democracy Network Peru Chapter
Middle East and North Africa
Jordan
All Jordan Youth Commission
Women's Democracy Network Jordan Chapter
Mauritania
Chourouq Theatre Group
Houkouki (Mauritanian Organization for Rights and Freedoms)
Initiative for the Resurgence of the Abolitionist Movement in Mauritania
Maghreb Centre for Strategic Studies
Mauritanian Center for Research and Studies in Humanities
Ministry of Youth and Sports
Regional Network of Youth Associations in Nouakchott State
Morocco
Association BILADI pour le Developpement Durable
Association Jeunesse Sans Frontieres
Council of Youth Leadership in Agadir
Goutte D'eau
Maroc Jeunes Associations
One World Youth Project
Réseau espace libre de citoyenneté de formation et de développement a Mohammedia
Third Millennium Association for the Development of Civic Action in the Southeast
Wadnoon Center for Studies and Research
Youth Local Council in Sefrou
Tunisia
Artist Against My Will
Association Tunisie'ARC
Civil Pole for Development and Human Rights
Sawty
We Youth
Youth Rights League
Yemen
Makarem Alakhlag Association Development and Charity in Hajjah Governante
###
Top