On June 5 nearly 19 million Peruvians took to the polls to determine their next president in a highly anticipated run-off between former military officer Ollanta Humala and Keiko Fujimori, the daughter of controversial former president Alberto Fujimori. In a small rural town 125 miles south of Lima, 1,158 voters participated in the election electronically, as IRI helped Peru test out a pilot e-voting system.
The congressionally-mandated decision to transition to electronic voting in Peru came in the wake of October 2010's regional and municipal elections. The National Office of Electoral Processes (ONPE) was criticized by the media and Congress for the nearly one-month delay announcing the results of Lima's mayoral race. As a result, Congress passed a resolution calling for ONPE to explore the feasibility and use of electronic voting in future political elections to avoid
Sel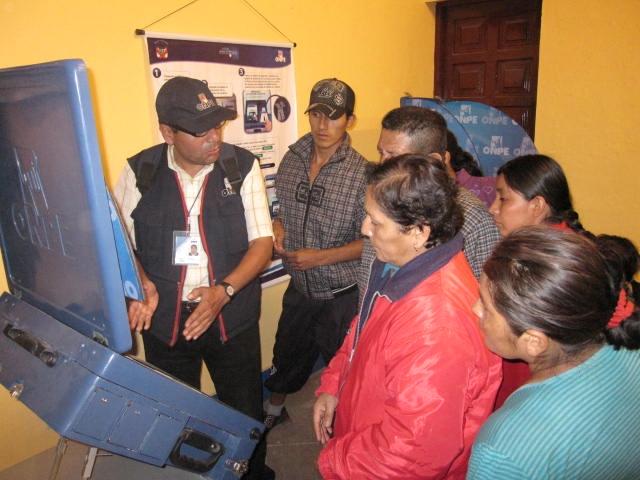 ected for its small size, proximity to Lima and 90 percent average voter turnout, Pacarán was an excellent test site for e-voting. In a town where access to potable water and electricity are still major issues, Pacarán presented various challenges as a pilot location. With funding from the U.S. Agency for International Development, IRI worked with ONPE to provide information technology experts, systems engineers and technical training consultants for the design and implementation of the project, including Osvaldo Imamura Catsumi, a noted Brazilian e-voting specialist who shepherded in electronic voting in his own country in the 1990s. In addition to technical recommendations, Catsumi continues to work with ONPE to implement electronic voting on a national level should the Peruvian Congress decide to call for national implementation.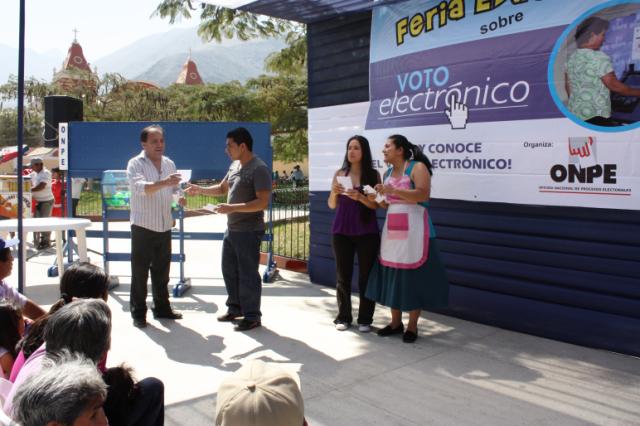 In the brief period between the announcement of a presidential run-off in mid-April and the June 5 election day, IRI was able to reach and train most voters in Pacarán. More than 900 citizens received training through personal instruction on e-voting simulators. A public e-voting educational fair was held a week before the election which included games and informational stands related to the new process to reinforce confidence in the technology. The remaining voters were trained at the polling station on Election Day prior to voting. Even in a town where electricity access is limited, the battery-operated voting machines (with generator back-ups) proved to be reliable, alleviating initial skepticism that e-voting was impractical in rural areas of Peru. The Pacarán pilot has been lauded as a success by the district's governor, Juan Oré, and Magdalena Chú, the head of ONPE.
Top