Argentines will go to the polls to vote in parliamentary elections on October 22 against a backdrop of an ongoing debate over the efficacy of market-based reforms introduced by President Mauricio Macri.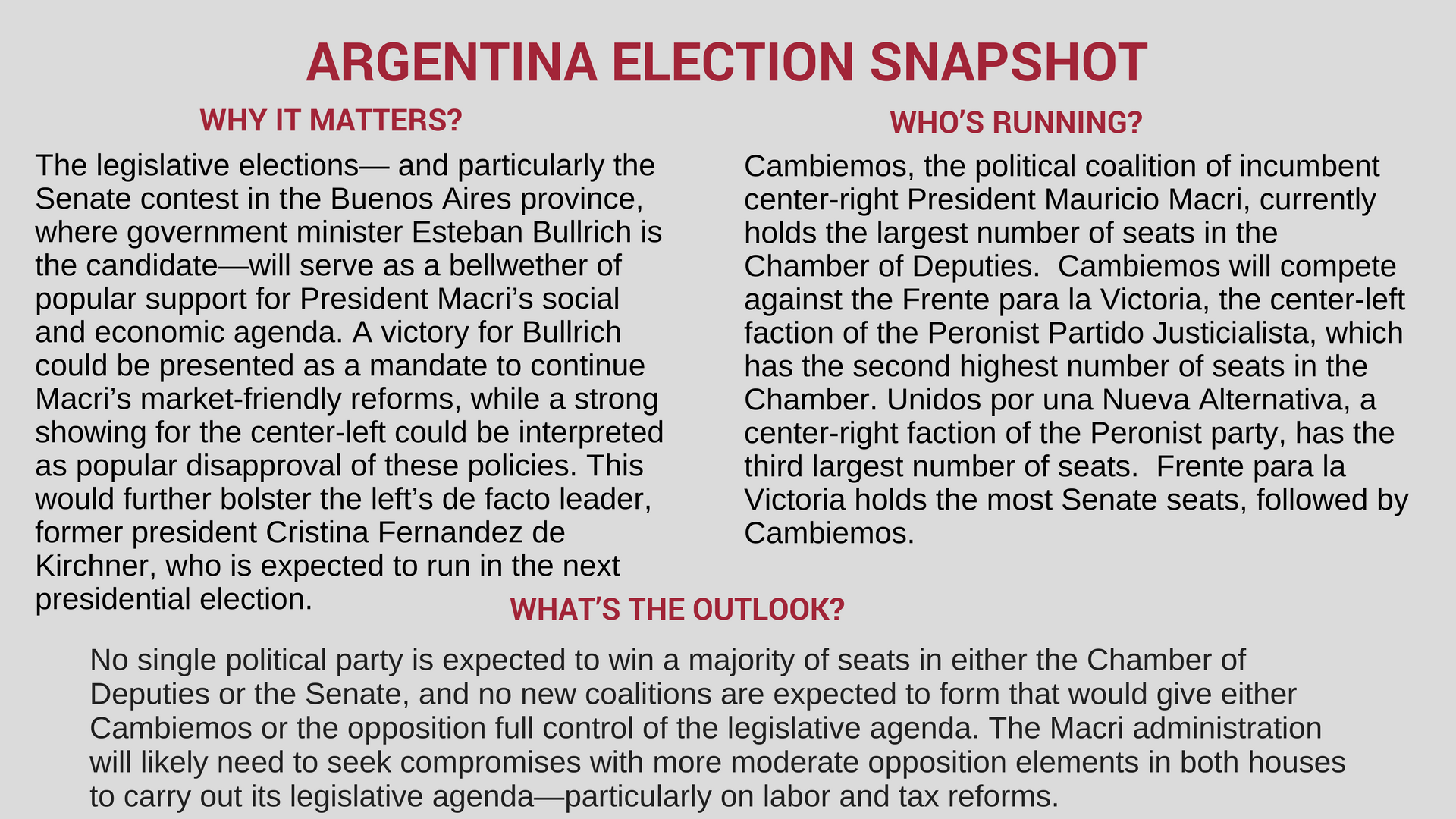 Current Context
The economy is the dominant issue of concern to Argentine voters. Since assuming the presidency in December 2015, Mauricio Macri has sought to revive the flagging economy by reducing public spending, cutting unsustainable subsidies, removing currency controls, regaining access to international credit and taming inflation. Although the country is no longer in recession, not all voters have felt the immediate effects of economic recovery.
Election Outlook
The most high-profile contests will be the three Senate seats contested in the Buenos Aires province, an area which accounts for around 40 percent of the country's population. Most analysts predict that Cambiemos will win two of the Senate seats and Unidad Ciudadana ("Citizen's Unity") candidate Cristina Fernandez de Kirchner will win the third seat. Approximately 75 percent of the province's population participated in the August primaries, and voting patterns tended to correlate with municipalities' socioeconomic indicators. More affluent municipalities tended to vote for Cambiemos while lower-middle and low-income municipalities voted Unidad Ciudadana. Although most projections expect Cambiemos to gain seats in both the Chamber of Deputies and the Senate, they are unlikely to win a majority—making the need for political compromise more likely in future.
Top