On March 26, Bulgarians will go to the polls to vote in early legislative elections against a backdrop of mounting tensions between pro-Russian and pro-European candidates.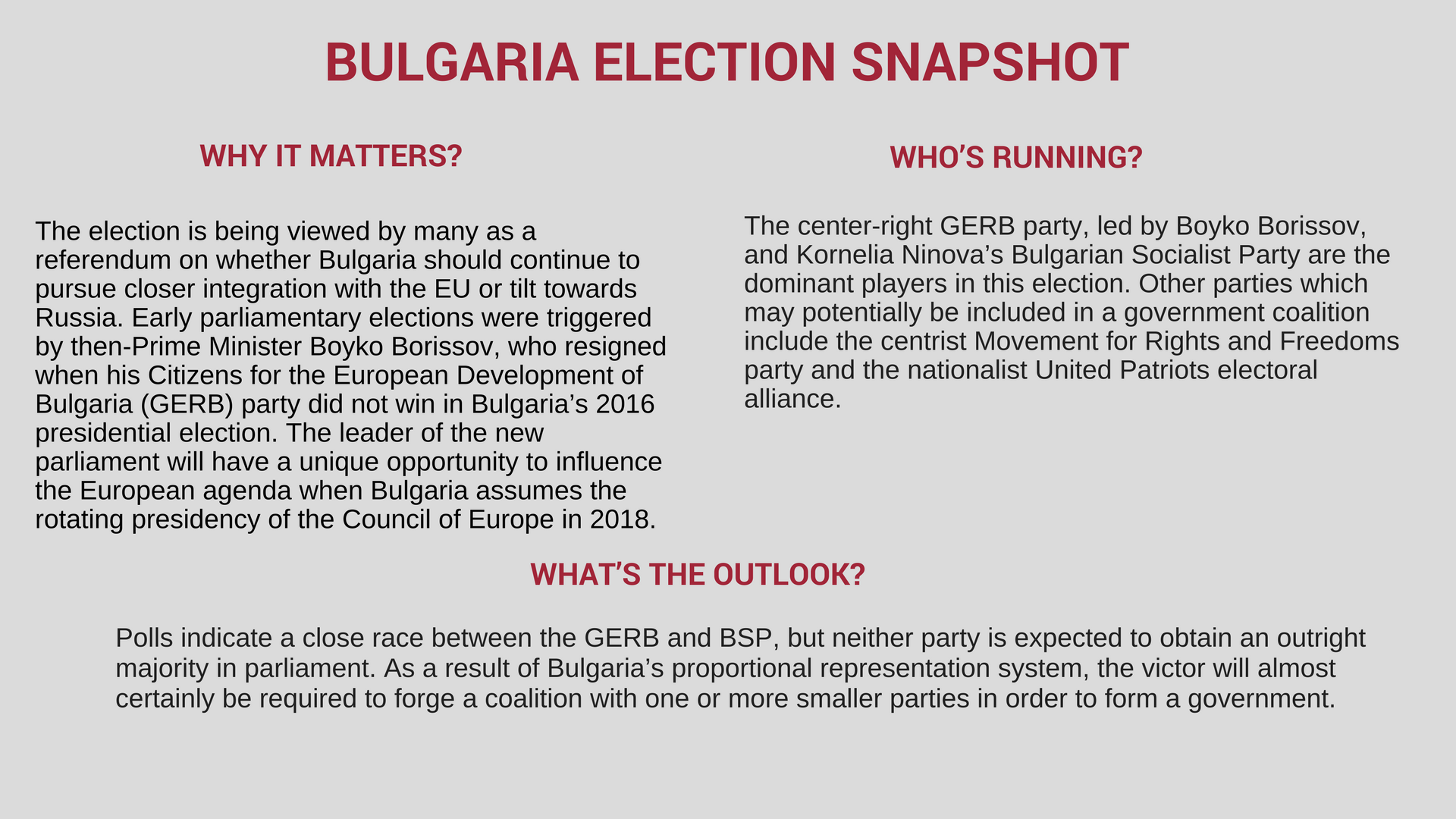 Current Context
Bulgaria is a member of both NATO and the EU, but has strong historical ties to Russia, and relations between the West and Moscow have emerged as a flashpoint in Bulgarian politics. While the GERB party has emphasized close cooperation with Europe, the Bulgarian Socialist Party has taken a sympathetic posture towards Moscow on key issues such as EU sanctions.
With the lowest per capita income level in the EU, Bulgaria's poor economic performance has emerged as a central campaign issue. The GERB party has promised to increase the median salary by 1,500 Leva (817 USD); maintain the 10 percent individual and corporate tax rate; and double the salaries of educators. The Bulgarian Socialists have courted young voters by promising interest-free home loans for younger families; tax breaks for young professionals; and a 20 percent income tax rate for the wealthy.
Election Outlook
The GERB and Bulgarian Socialist parties are in a statistical dead heat, while the Movement for Rights and Freedoms party and the United Patriots alliance are projected to capture eight percent and 11 percent of the vote, respectively. If elected, Borissov is expected to deepen Sofia's commitment to the European community and seek a pro-European market economic agenda. Ninova, on the other hand, is likely to block EU sanctions on Russia and pivot the market towards Moscow.
Top