On Sunday, April 2, 2017, Serbians will go to the polls to vote in the presidential election. With current Prime Minister Aleksander Vučić competing for the country's highest office, this election will be a test of support for the ruling Serbian Progressive Party.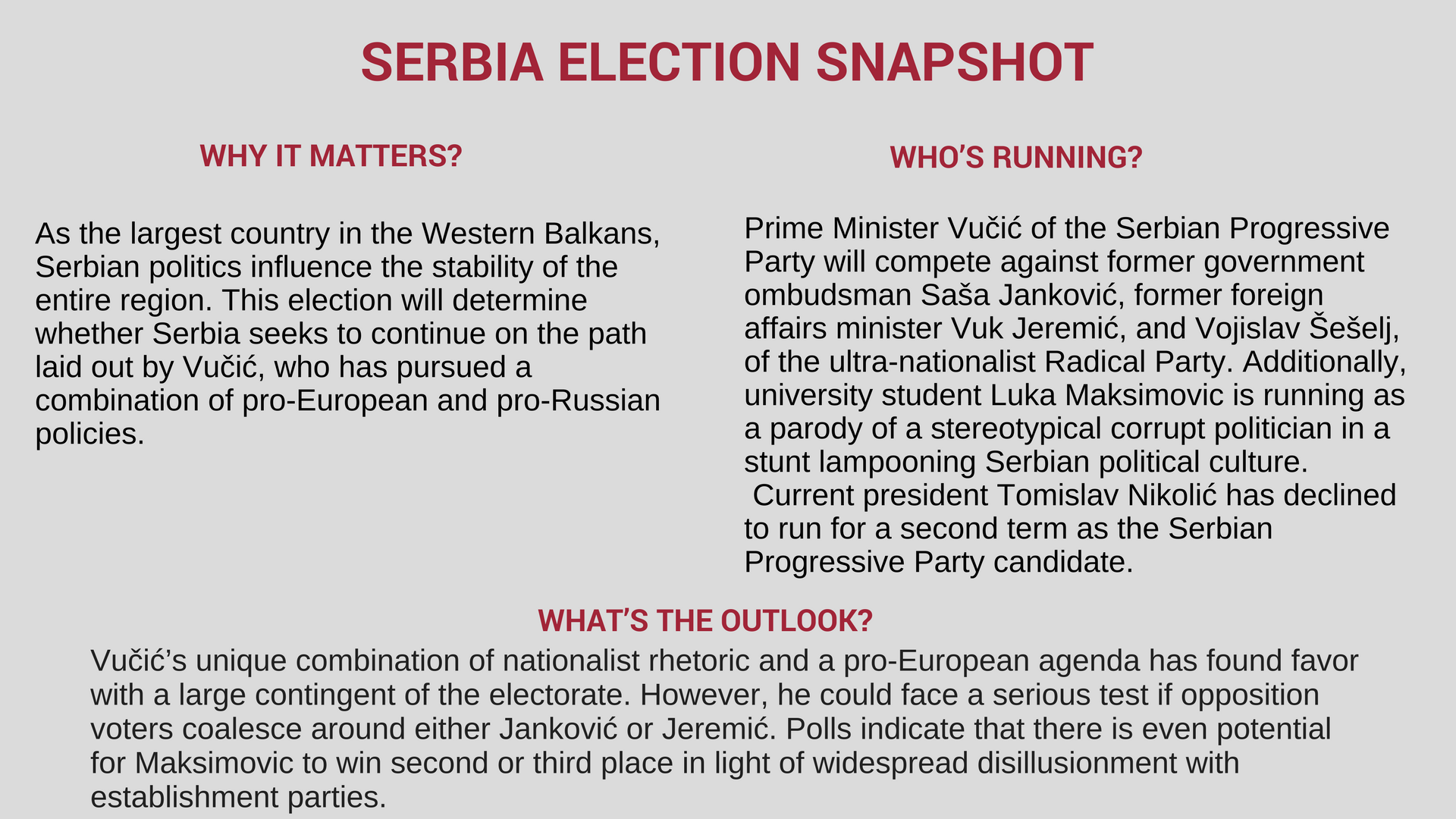 Current Context
Vučić has been widely criticized by his parliamentary opponents, who argue that he has misused the office of Prime Minister to advance his personal ambitions. Opposition leaders have called for him to step down in order to ensure a free and fair election. On the foreign policy front, Serbia has been caught in an ongoing struggle for influence between the West and Russia. Although Vučić is friendlier to Europe than the current president, he has maintained good relations with Russia as Prime Minister and is scheduled to meet with Russian President Vladimir Putin prior to the election.
Outlook
While polls indicate that Vučić has a high chance of winning the election, it is unclear whether he will be able to capture an outright majority or be forced into a runoff. If elected, Vučić is likely to pursue measures that balance ties with the EU and a pro-growth economic agenda with maintaining the traditional Serbian-Russian alliance. Vučić's unquestioned influence over the Serbian Progressive Party means that he would become the dominant force in Serbian politics, which some predict could lead to further political polarization.
Top