On Monday, February 11, 2019, IRI Board Member Senator Marco Rubio joined IRI President Dr. Daniel Twining for a discussion on the political crisis in Venezuela at an event co-hosted by IRI and the Heritage Foundation, declaring that "America must support the Venezuelan people."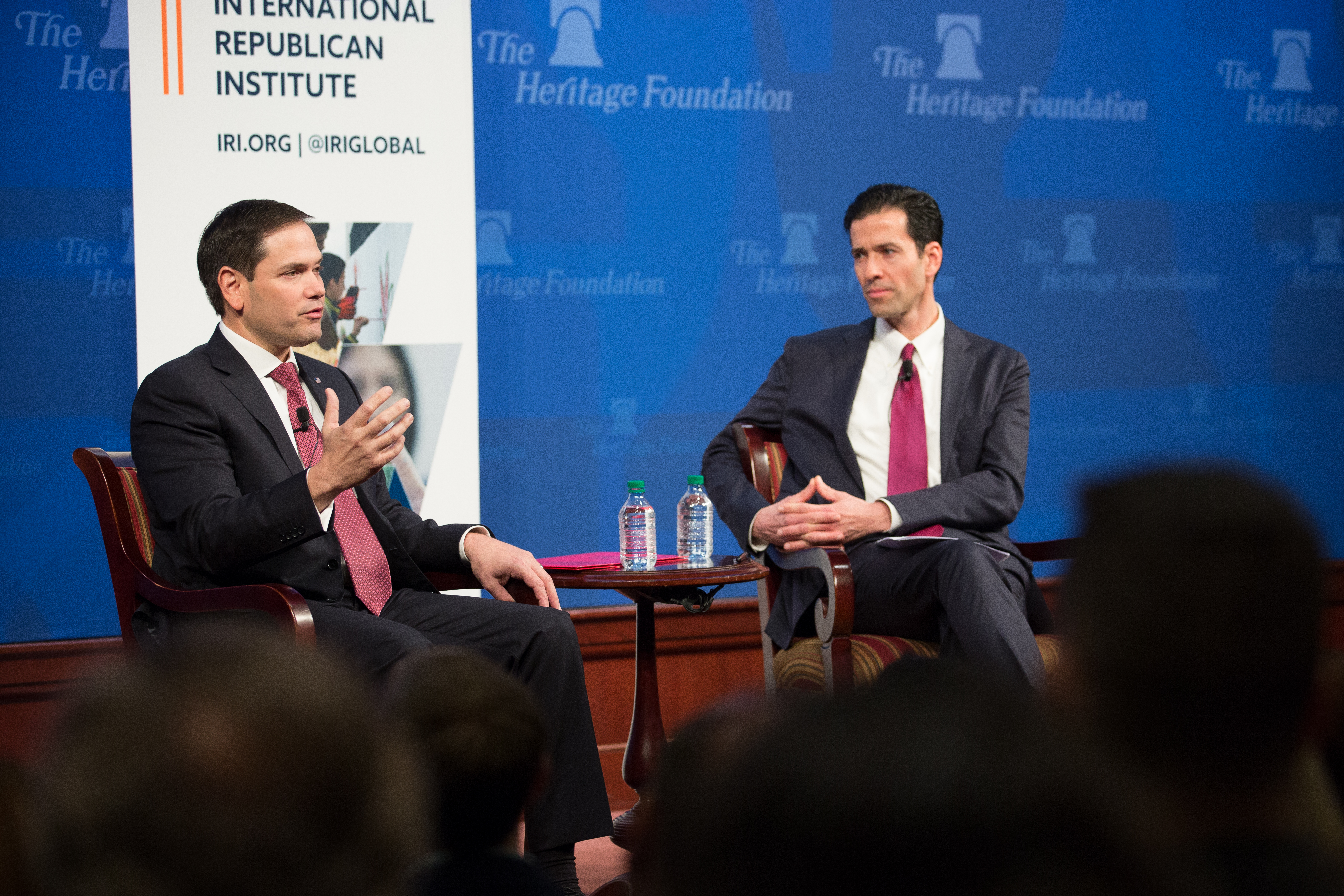 In his opening remarks, Dr. Twining paid tribute to Senator Rubio as "Our country's foremost defender of freedom and democracy," before delving into the causes of the current standoff in Venezuela between Interim President Juan Guaido and former president Nicolas Maduro. Guaido has been recognized by 49 countries as legitimate leader of Venezuela, in accordance with the Venezuelan constitution.
"There is no way that these countries are going to go back on their promise to the Venezuelan people and re-recognize Maduro," Senator Rubio remarked. "The process that has begun is irreversible."
Senator Rubio condemned the Maduro regime for the "years of theft" that has produced the current catastrophe, and called on the regime and its sympathizers to allow humanitarian aid into the country to relieve the suffering of the Venezuelan people. "The only thing preventing aid from reaching the Venezuelan people are the troops on the border of Venezuela and Colombia. Are they going to start firing on starving people?"
Watch the event here for full remarks:
Read the latest from IRI's Venezuela team on Democracy Speaks.
Photo copyright: Heritage Foundation
Top