São Tomé and Príncipe, a tiny, Portuguese-speaking island nation in the oil-rich Gulf of Guinea, is located off the coast of some of Africa's largest economies, including Nigeria.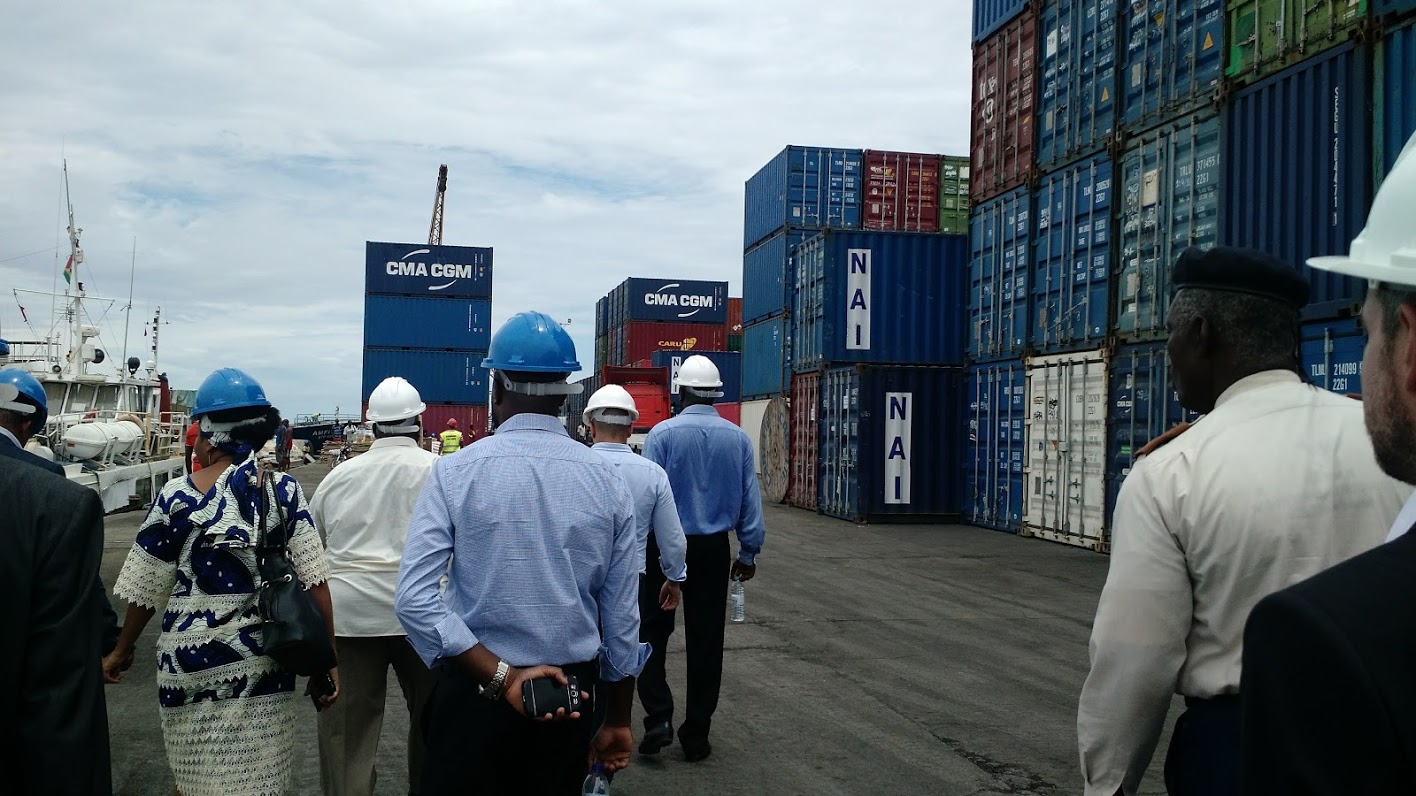 The Port of São Tomé is located on the North East side of the island and is a crucial trans-Atlantic shipment point for large vessels. Trade is vital to São Tomé and Príncipe's economy; the value of exports and imports taken together total 55 percent of GDP. Nevertheless, institutional weaknesses continue to constrain overall economic freedom.
However, proposed fiscal policies recommended by IRI-supported task forces composed of National Assembly (NA) deputies have begun to take effect. On January 1, 2017, an update to the fiscal law amending the tax code to reduce the tax burden on microbusinesses while offsetting the impact on revenue by increasing import duties on certain goods was passed by the NA.
In another success, an anti-cybercrime bill proposed by the task force, was introduced and debated in the NA. Cybercrime is the biggest source of illegal financial flows for São Tomé and Príncipe. According to NA Vice-President Levy Nazaré, the bill is expected to pass in February, before the close of this legislative session.
The creation of the task forces and the above policy successes came about from a four-day IRI workshop for NA deputies and legislative staff. This training, funded by the State Department, focused on issues related to customs, taxation, and anti-money laundering.
Over the course of the workshop, IRI selected participants to join three issue-based task forces focusing on maritime law and customs, taxation and anti-money laundering. Combining the training lessons with observations from the port field visit, each task force produced policy proposals that the NA could take legislative action on.
Additionally, NA deputies went to the Port of São Tomé, which provided a practical and hands-on approach. While visiting the Port, NA deputies and staff observed first-hand the workings of the nation's customs authorities, fiscal police and port infrastructure.
It was good that the training was not just theory, there were many practical elements,
said Levy Nazare, the Vice President of the NA. "Usually the trainings we receive in the NA are just theory and less helpful."
Hands-on trainings, like the excursion to the Port of São Tomé, not only allow elected officials to gain new knowledge, but also brings them together to discuss potential new policies that support São Tomé and Príncipe's economic future.
Top