Thousands of Cambodian Youth Learn about Public Service at IRI Festival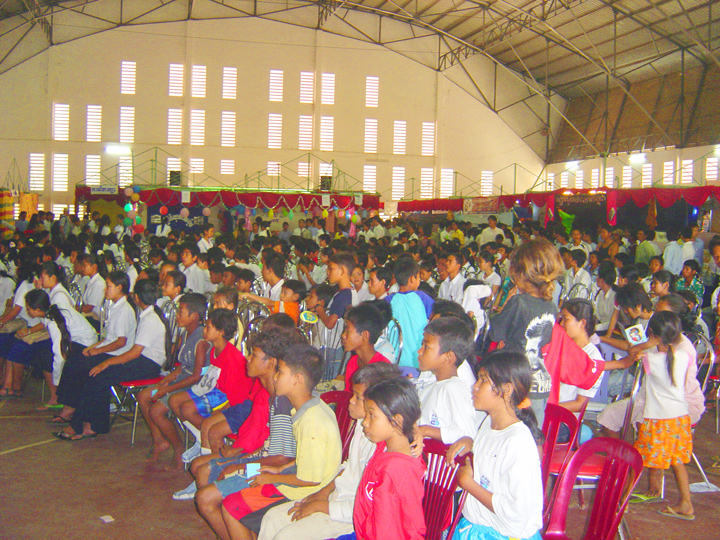 Nearly 8,000 Cambodian youth attended the International Republican Institute's (IRI) Youth Democracy Festival March 10-11, 2007. The youth, age 16 to 30, were able to learn about politics, civics, and public service. The Kampong Cham festival reached youth often unable to access training programs, unlike their peers in the capitol city of Phnom Penh.
The festival kicked-off with a marathon race, and included exhibition booths, seminars, interactive activities, an opportunities pavilion, plenary speeches and cultural performances. Dozens of exhibitors, seminar presenters and interactive-program hosts offered youth's insight and ideas in areas ranging from democracy, information technology and human rights. In all, more than 30 organizations took part, including nongovernmental organizations, businesses and local government officials from the Kampong Cham area.

The festival opened with inspiring speeches on civic participation and a marathon that attracted approximately 200 runners from local schools. Youth also visited exhibition booths. Among the most popular booths were, one conducting mock TV interviews, one holding a quiz contest on democracy and health, one with a wish-board allowing participants write about their wishes and IRI's "Campaign Central" booth where youth could learn about elections. Participants also took and develop photographs, played team-building games, signed T-shirts and created artwork. The opportunities pavilion attracted hundreds of young people to learn about scholarships and give tips on writing a resume.
Each night of the festival featured performances and educational messages. This included video spots and quizzes, traditional Cambodian performances and dances, short plays on women's rights and educational songs.
The Kampong Cham festival is the second Youth Democracy Festival IRI has sponsored. The first, in April 2006 in Battambang, drew nearly 4,000 youth. IRI is making plans for a third youth festival later this year.
Top