Ukrainians Maintain Strong Commitment to Democracy & Post-War Elections
New IRI polling also showed a majority believe in locally led reconstruction, a return to 1991 borders, and favor NATO and EU accession.
Kyiv, Ukraine — The latest public opinion survey by the International Republican Institute's (IRI) Center for Insights in Survey Research (CISR) finds that a majority of the Ukrainian people remain committed to democracy and elections after the war is over. Majorities of the population think post-war reconstruction priorities should be determined at the local level and that a post-war Ukraine will see its borders restored to internationally recognized borders defined in 1991. The survey also showed that Ukrainians remain overwhelmingly in favor of joining the European Union (EU) and the North Atlantic Treaty Organization (NATO).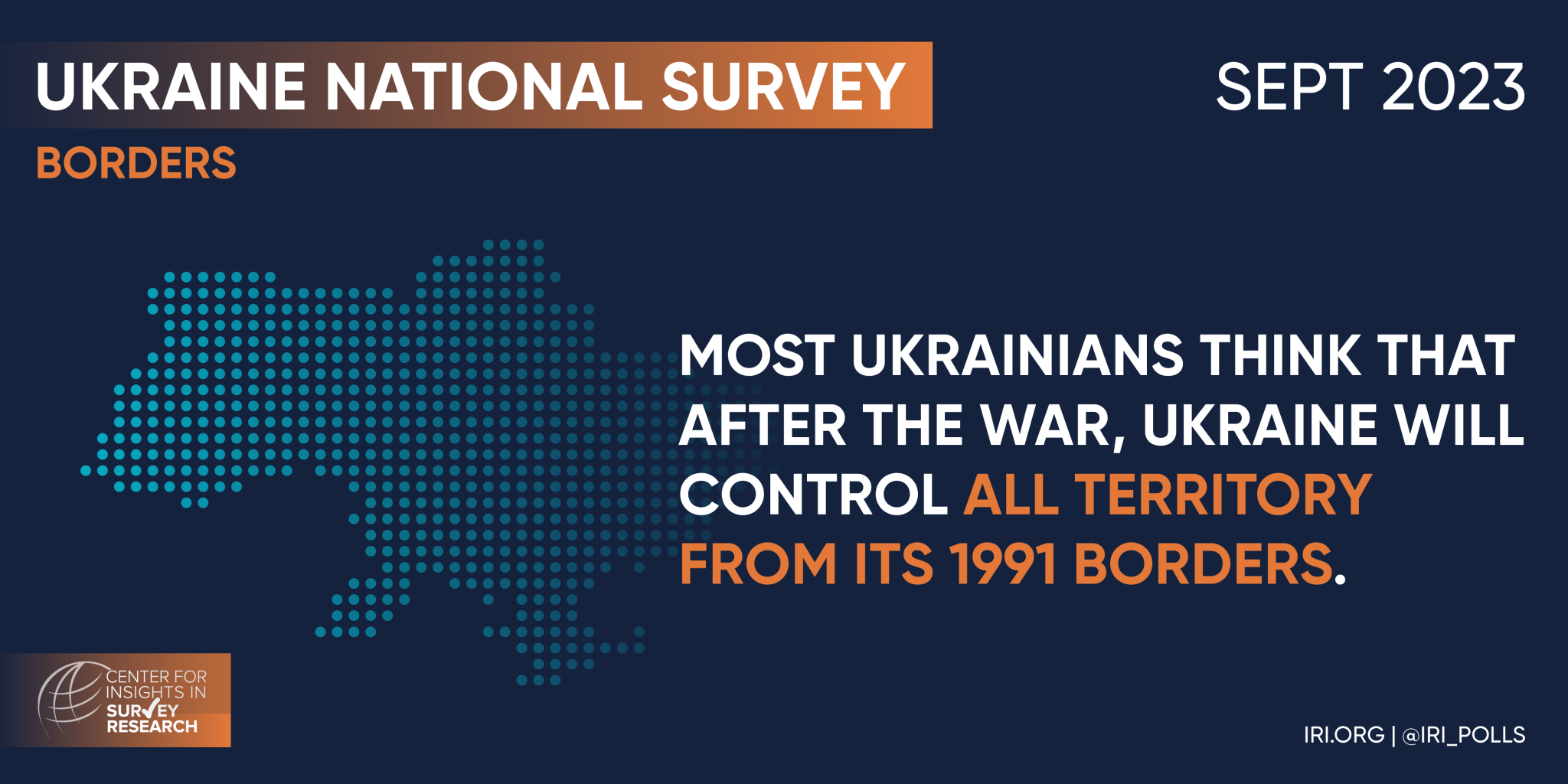 "Once victory is achieved, Ukrainians are prepared to participate in elections and rebuild their country with a localized focus," said Stephen Nix, IRI's Senior Director for Eurasia.
The survey showed Ukrainians' commitment to democracy remains strong with 62% supporting elections once the war is over.
The poll also showed that Ukrainians overwhelmingly favor reconstruction priorities being decided by citizens through polling and locally elected authorities. This support has increased from a recent IRI poll in February 2023.
"Ukrainians have made clear their path to the future, first by regaining their occupied territories then rebuilding their communities and continued accession into Europe," said Nix.
Ukrainians continue to express strong support for accession into Europe. About eight in ten Ukrainians are in favor of joining the EU and NATO if given a referendum.
The Ukrainian people remain confident in victory and that a post-war Ukraine will return to the internationally recognized 1991 borders. This sentiment is reflected in majorities across all geographic regions and age groups.
Top