Vladimir Kara-Murza, who Campaigned for Magnitsky Act, to Accept IRI's 2015 Freedom Award on Behalf of Boris Nemtsov
Washington, DC – At a time when freedom of association and freedom of speech are under attack in Putin's Russia, IRI will honor one of the country's true heroes Boris Nemtsov with its 2015 Freedom Award. Nemtsov was assassinated on February 27, 2015, just steps away from the Kremlin.
Accepting the award on Nemtsov's behalf will be Vladimir V. Kara-Murza, who is the deputy leader of the People's Freedom Party, a democratic opposition party in Russia co-founded by Boris Nemtsov. The award will be presented at a dinner in Washington, DC on September 9, which will also feature remarks by U.S. Senator John McCain, chairman of IRI's Board of Directors.
"I am honored that Vladimir Kara-Murza will be joining us to accept IRI's Freedom Award on behalf of my dear friend Boris Nemtsov," said Senator McCain. "Vladimir, like Boris, has been a leading voice for freedom, human rights and the rule of law in Vladimir Putin's Russia. His commitment to these causes has proven him a true patriot to his country."
Kara-Murza has been a leading activist in support of the U.S. Magnitsky Act, signed into law in December 2014, which prohibits those responsible for the death of Sergei Magnitsky from entering the United State or from accessing U.S. financial institutions. As part of its retaliation for the act, the Kremlin has banned Senator McCain, in addition to others, from entering Russia.
Following the death of Nemtsov, Kara-Murza has been campaigning to expand the Magnitsky Act to include employees of the Russian state media who created an atmosphere of "hatred, intolerance and violence" around Nemtsov. In a recent opinion piece in The Washington Post Kara-Murza wrote, "Denying Putin's propagandists the privilege of traveling to the United States — with the possibility that the European Union would follow with measures — is a poor substitute for justice that these people should be facing in Russia. It is, however, a tangible step. And it is the least the free world can do to honor the memory of Boris Nemtsov."
For his work and for speaking out against Putin's repressive policies and corruption, Kara-Murza has come under attack in Russia. In May 2015, he became ill under mysterious circumstances. Happening just months after the murder of Nemtsov, many were worried the illness was a result of an attempt on Kara-Murza's life. For his safety, he was evacuated from Russia and is recuperating in the United States.
Biographies
Vladimir V. Kara-Murza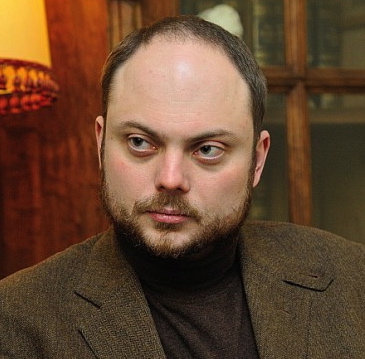 A leading opposition activist in Russia, Vladimir Kara-Murza was a close friend and colleague of Boris Nemtsov. Throughout their careers, Kara-Murza and Nemtsov were committed to a democratic Russia, creating democratic political parties and movements including the Union of Right Forces, RPR-PARNAS and Solidarnost. Kara-Murza also served as an advisor to Nemtsov while the latter was the leader of the opposition in the State Duma.
Nemtsov and Kara-Murza actively campaigned for the passage of the U.S. Magnitsky Act, which sanctioned Kremlin officials for human rights abuses. Following Nemtsov's death, Kara-Murza pushed for the addition of eight employees of the Russian state media to the Magnitsky Act for creating an atmosphere of "hatred, intolerance and violence" around Nemtsov. For his work, Kara-Murza has come under attack, and was recently evacuated from Russia following a mysterious illness that many worry was an attempt on his life.
Of his friend, Kara-Murza has said, "Boris Nemtsov was the best president Russia never had."
Boris Nemtsov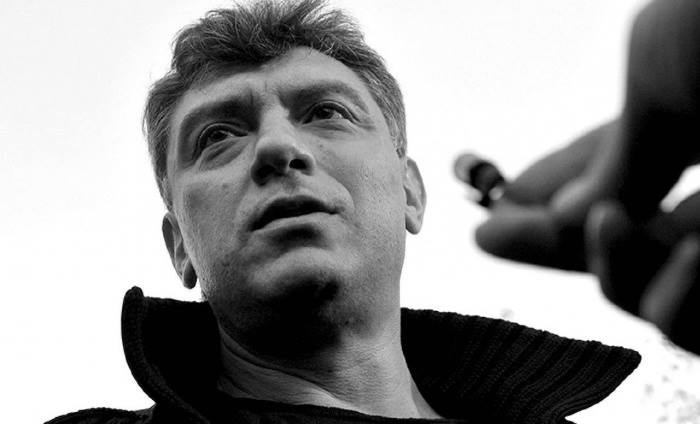 Boris Nemtsov was a Russian statesman and leader of Russia's democratic opposition. A fierce critic of Vladimir Putin, Nemtsov was assassinated on February 27, 2015. A co-chair of RPR-PARNAS and a leader of the Solidarnost movement, Nemtsov was one of the highest profile democratic activists speaking out against Putin and his regime.
Following the collapse of the Soviet Union, Nemtsov was an up-and-coming reformer who was committed to building a democratic Russia. He served as the first governor of Nizhny Novgorod (1991-97) and later served as minister of fuel and energy (1997) before being named deputy prime minister (1997-98). In 1998, he co-founded Right Cause, a coalition group of democratic parties that became a leading advocate for reform in Russia. The following year he co-founded the Union of Right Forces and was elected to the State Duma where he served as vice speaker until 2003. In 2010, he helped establish the Coalition for Russia without Lawlessness and Corruption. From 2012 until his assassination, Nemtsov co-chaired RPR-PARNAS, one of the few true opposition parties in Russia.
Nemtsov is widely known as an author, and at the time of his death was working on Putin. War.
Other honorees at this year's Freedom Award Ceremony will be Speaker John A. Boehner and Dr. Mo Ibrahim. Each have been strong advocates for democracy, freedom and good governance at a time when those ideals are under attack around the world.
###
Top