Young Leaders from Both Sides of the Atlantic Gather in DC for 2nd Transatlantic Youth Summit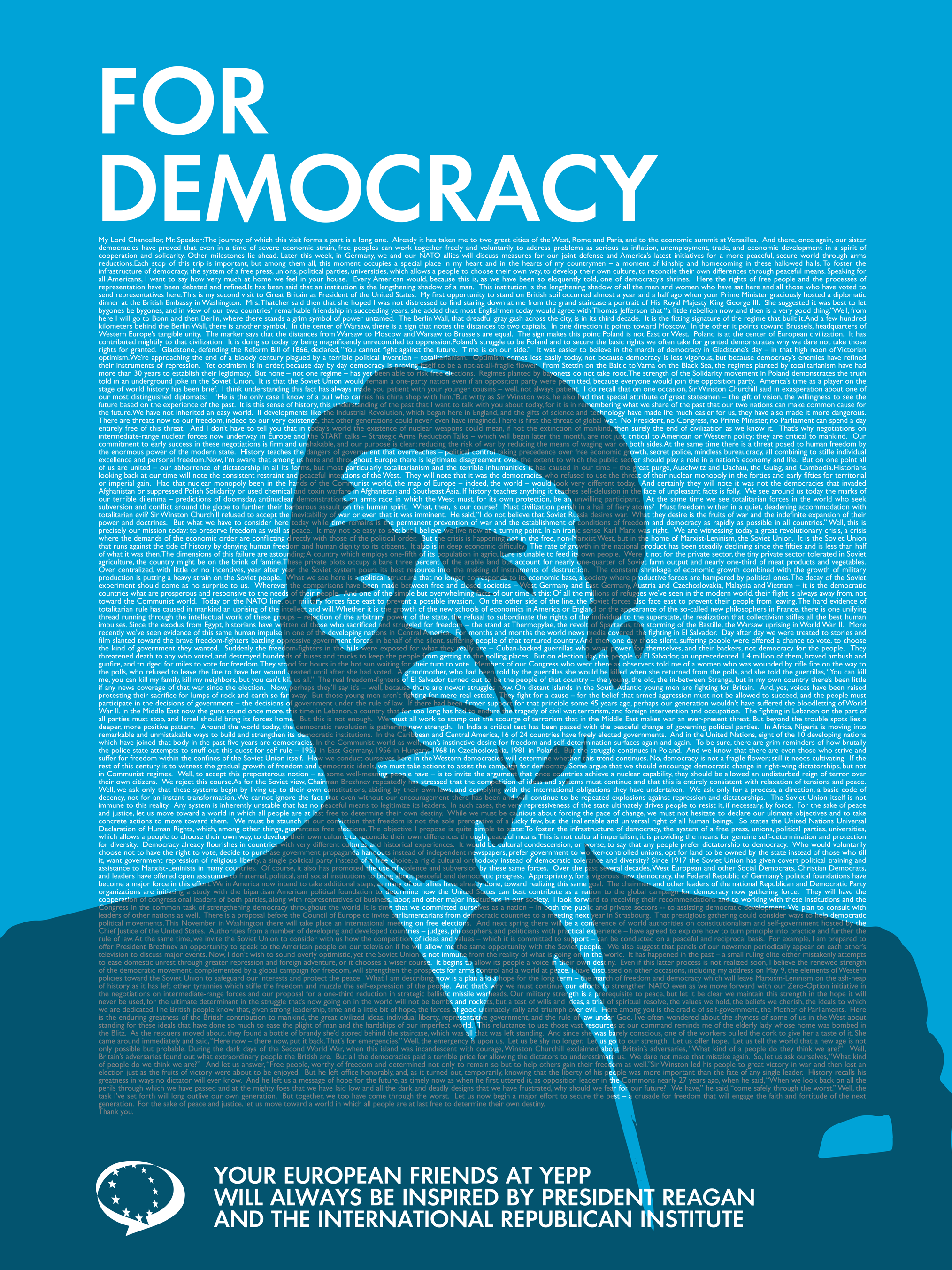 Washington, DC – Young leaders from Europe and the United States gathered in Washington, DC for the second annual Transatlantic Youth Summit. Co-hosted by IRI and the Youth of the European People's Party (YEPP), the summit brought together leaders to network and discuss today's most urgent issues.
At this year's summit, 25 young European leaders and policy-makers and 25 of their American counterparts discussed and debated some of the day's toughest policy and social issues such as, Russia's growing aggression and propaganda, terrorism, migration, trade and data security, and youth engagement. Participants also heard a keynote address about the role of youth in combatting the rise of anti-Semitism and Islamophobia from Suhail A. Kahn, director of external affairs at Microsoft and the former advisor on interfaith outreach at the White House.
In appreciation for their support, YEPP presented IRI with a photo of President Ronald Regan that includes the full text of his June 8, 1982 Westminster speech to the British Parliament, that is the foundation on which IRI was founded.
By continuing to enhance the bond between the next generation of leaders, IRI, YEPP and their partners abroad ensure the role of youth in shaping the transatlantic relationship of the future.
###
Top