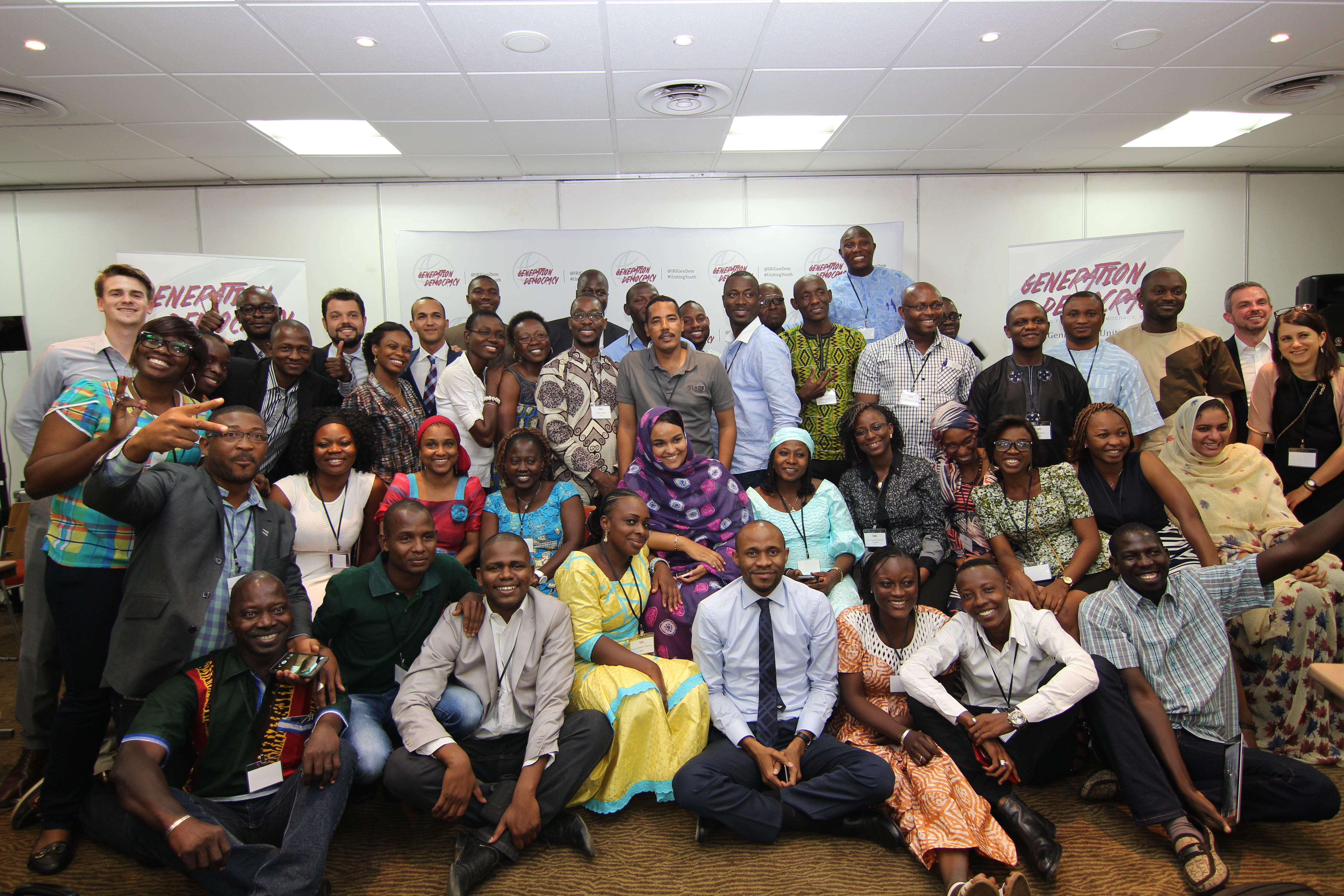 Washington, D.C.— Generation Democracy, the International Republican Institute's global youth initiative, has now grown to include 407 youth organizations from 78 countries, IRI announced today. Generation Democracy will celebrate this milestone with a series of activities tomorrow in recognition of International Youth Day.
As the centerpiece of its International Youth Day celebrations, Generation Democracy will host an event at IRI's Washington headquarters, featuring USAID Agency Youth Coordinator Michael McCabe and the Honorable Patrick Muyaya from the Democratic Republic of Congo, a member of the Generation Democracy Advisory Council. The event will be livestreamed to viewing parties in 12 countries around the world. A Twitter chat will take place in tandem with the event, led by representatives from Generation Democracy partners the International Young Democratic Union and Youth of the European People's Party.
"Generation Democracy is powered by young democracy advocates around the world," said IRI President Amb. Mark Green (ret.). "We will mark International Youth Day by listening to some of these voices and exploring strategies for enhancing their participation in the political process."
Join Generation Democracy on International Youth Day to explore how youth are changing the world one community at a time.  Starting at 9:30 a.m. EDT on Friday, August 12, follow us on YouTube/IRI or through our Twitter handle @IRIGenDem.
About Generation Democracy
Generation Democracy is a global coalition of young people and more than 400 youth organizations in 78 countries dedicated to empowering citizens to participate in political, economic and governing processes. Notable members include Kenya's National Youth Bunge Association, the Guyana National Youth Council, the Youth Council of Cambodia, SAWTY in Tunisia and the Youth of the European People's Party and its 51 member parties.
Generation Democracy enables youth across borders and political systems to share ideas, experiences and best practices to ensure youth have a stronger voice in, and are better served by, local and national institutions. Through Generation Democracy, young people are building the leadership and campaign skills needed to become the next generation of democratic actors in their communities and countries, leading to more robust and youth-friendly policies. Generation Democracy is made possible through the support of the National Endowment for Democracy.
Top