New Ukraine Poll Suggests High Levels of Interest in Upcoming Election
Kyiv, Ukraine—A new national survey by the International Republican Institute's (IRI) Center for Insights in Survey Research reveals high levels of voter interest in Ukraine's upcoming presidential elections and suggests that the ongoing war in the Donbas, corruption and the economy are the main issues influencing voters' decisions.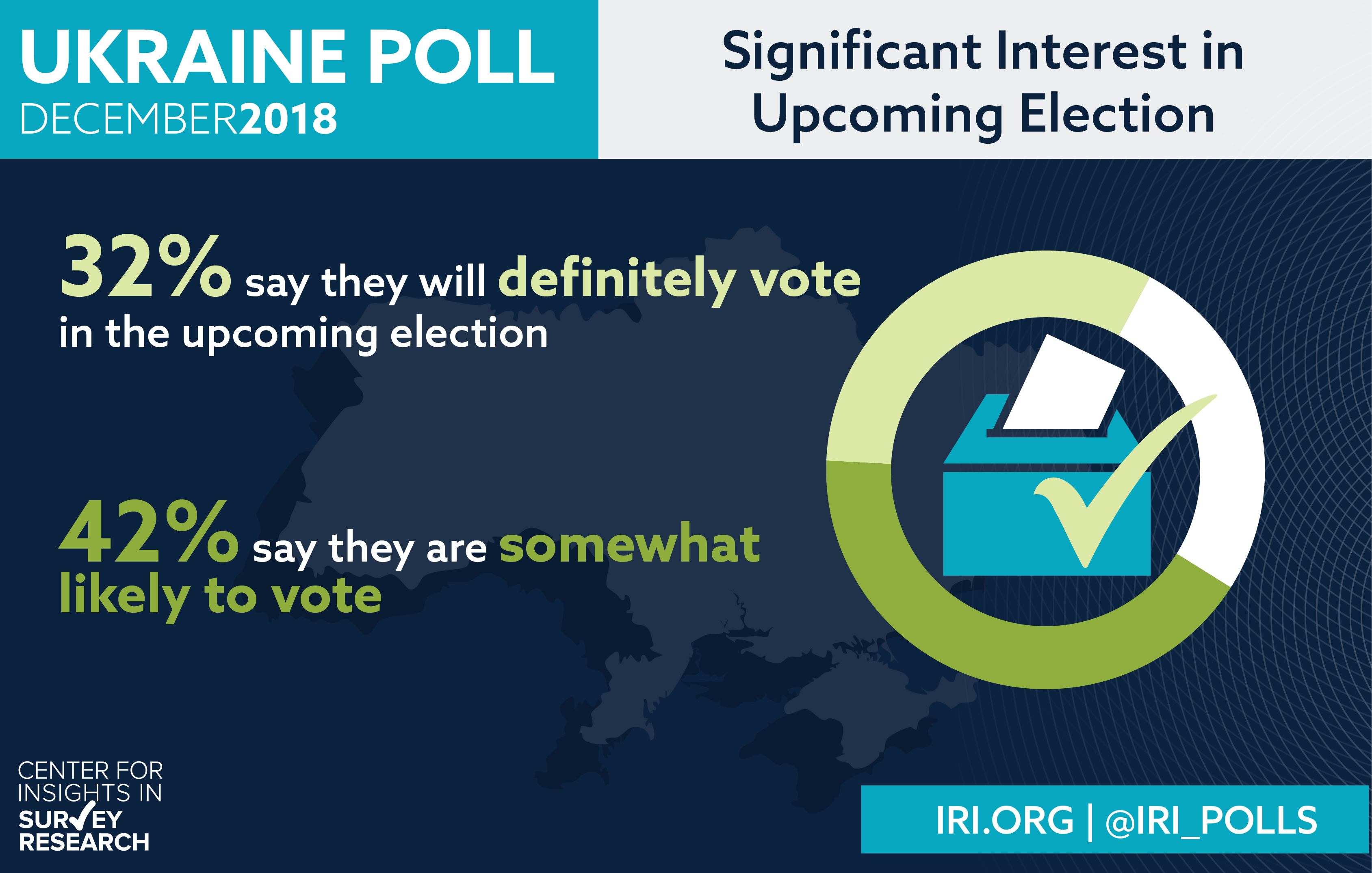 "This December 2018 snapshot of voter priorities indicates that Ukrainians are motivated to vote and are paying attention to key issues facing the country," said IRI Regional Director for Eurasia Stephen Nix.
A combined 74 percent of respondents "definitely" intend to vote (32 percent) or are "somewhat likely" to vote (42 percent) in the presidential elections. Interest in voting is highest in western and central Ukraine, and lowest in eastern and southern Ukraine. Young people appear to be the least interested in voting, with just 26 percent saying they will "definitely" vote compared to 37 percent of those aged 51 and over.
At 39 percent, the military conflict in the Donbas is the issue that most influences candidate selection, followed by corruption (16 percent), the economy (11 percent) and communal housing payments, utilities and tariffs (10 percent). The war in the Donbas emerged as the leading issue for candidate selection across all age groups, while corruption and tariffs are more important to middle-aged and older Ukrainians.
"Given the current ballot test ratings of individual candidates, it appears unlikely that any candidate will secure the requisite '50-plus-1 percent' of the vote to secure victory in the first round," said Nix. "While the poll contains predicted outcomes if a run-off occurs, the situation continues to dramatically change on a weekly basis, and we should expect further changes in the electoral environment in the coming months."
Methodology
This survey was conducted on behalf of the Center for Insights in Survey Research by Rating Group Ukraine. Data was collected between December 13 and December 27, 2018 through face-to-face interviews at respondents' homes. The sample consisted of 2,400 permanent residents of Ukraine aged 18 and older and eligible to vote. It is representative of the general population by gender, age, region and settlement size. The response rate was 62.7 percent and the margin of error does not exceed +/- 2.0 percent for the full national sample. The survey was funded by the U.S. Agency for International Development (USAID).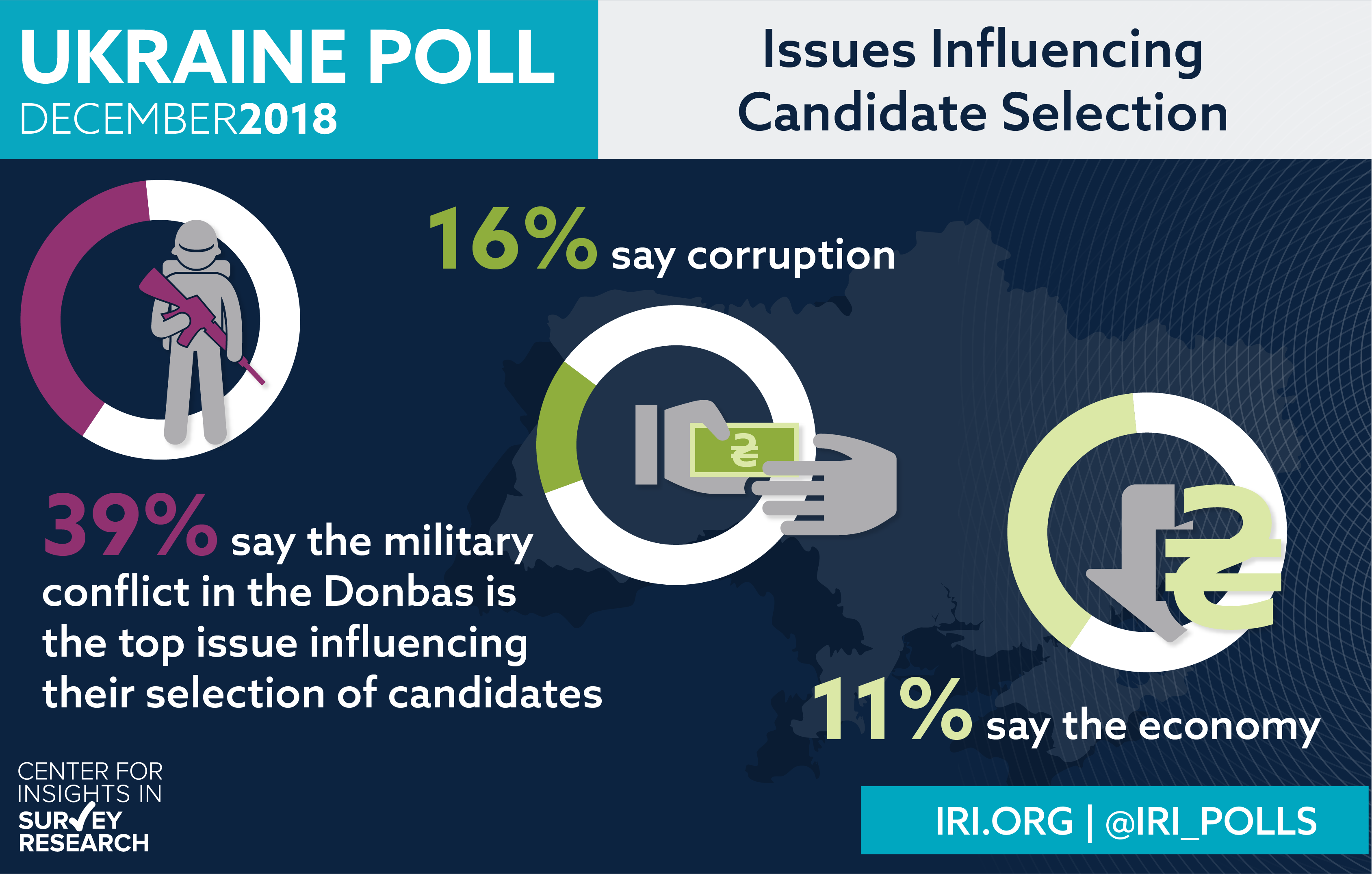 Top