Kyiv, Ukraine—Ahead of the highly anticipated presidential elections scheduled for March 2019, the International Republican Institute's (IRI) Center for Insights in Survey Research is pleased to provide Ukraine watchers with a sneak peek of our latest nationwide poll of Ukrainians.
The complete survey results—which will be released in the coming weeks—contains critical insights into Ukraine's pre-election environment, including citizens' views of presidential candidates and the current government, voter intentions, and their opinions on key campaign issues.
IRI is releasing the following data points in advance of the full public release to provide a glimpse of a few key indicators of nationwide public opinion:
Ballot Test
In the event that presidential elections—currently scheduled for March 31, 2019—were held next Sunday, here is the distribution of support among candidates: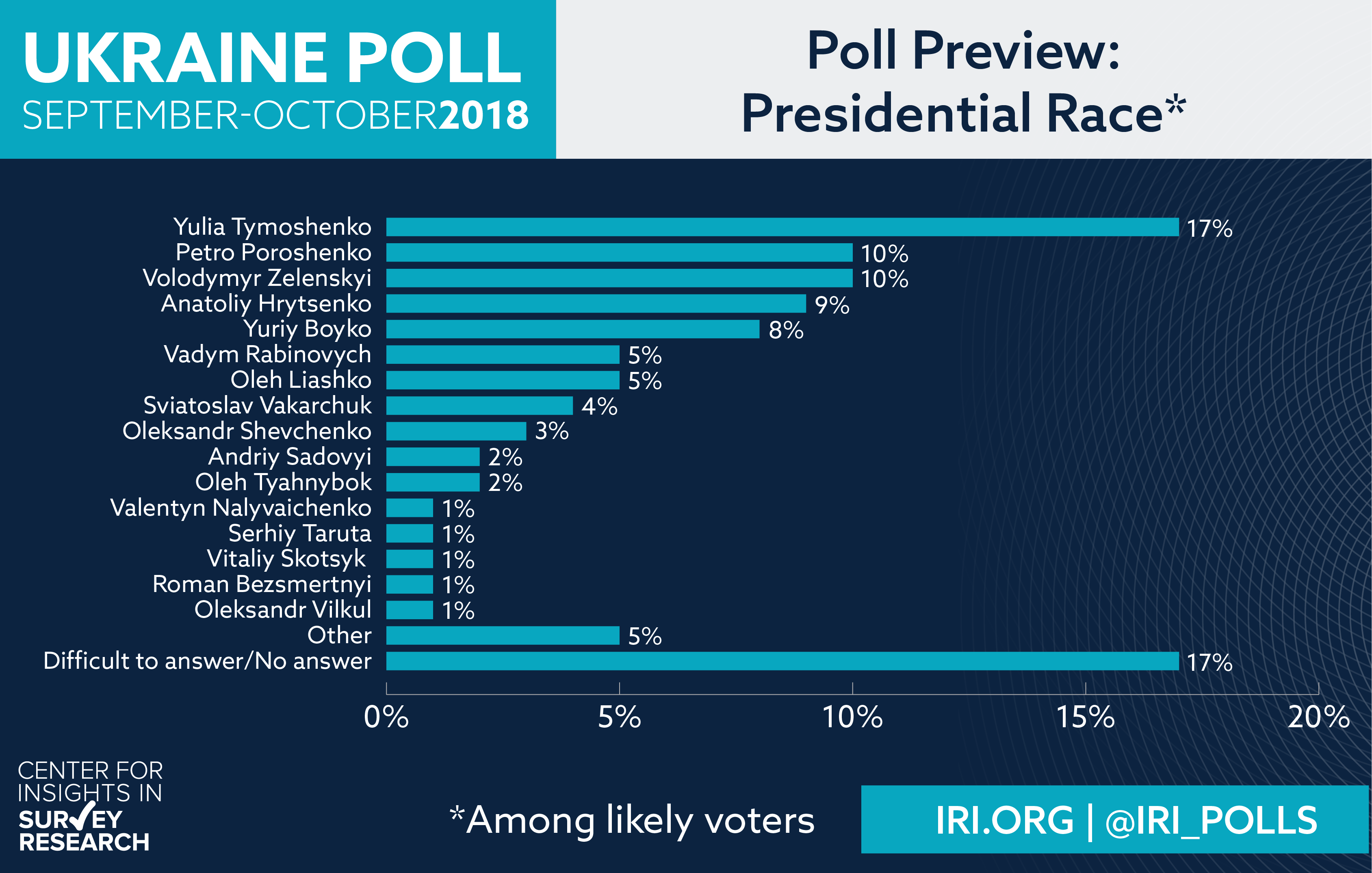 In the event that parliamentary elections—currently scheduled for October 27, 2019—were held next Sunday, here is the distribution of support among political parties: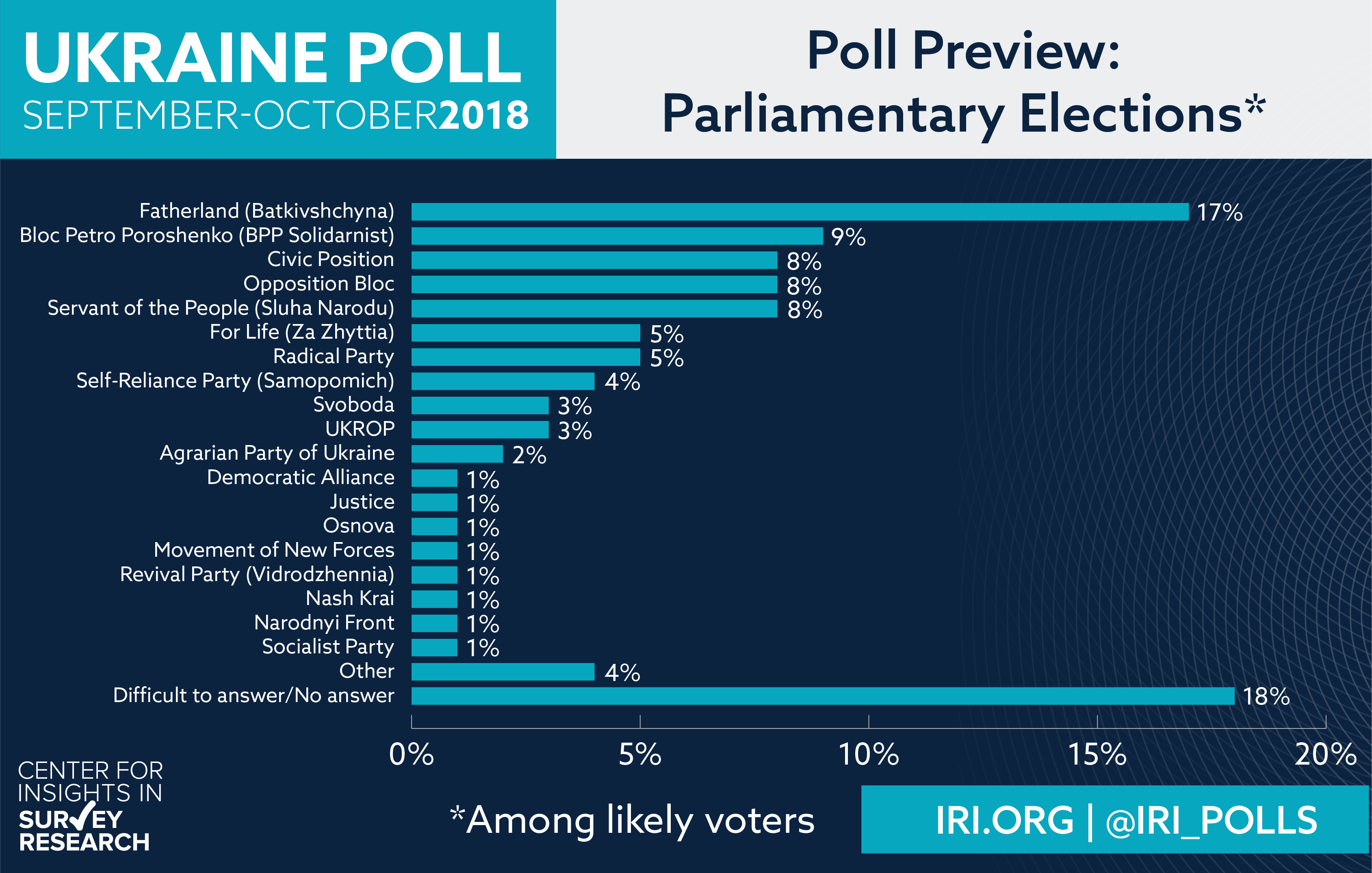 Healthcare Reform
Under the leadership of acting Minister of Health Ulana Suprun, the Ukrainian government has introduced a series of healthcare reforms, including measures that encourage Ukrainians to contract with primary care physicians and family doctors instead of relying on state-run clinics. The following data points address the extent to which Ukrainians have switched to family doctors and their satisfaction with that change: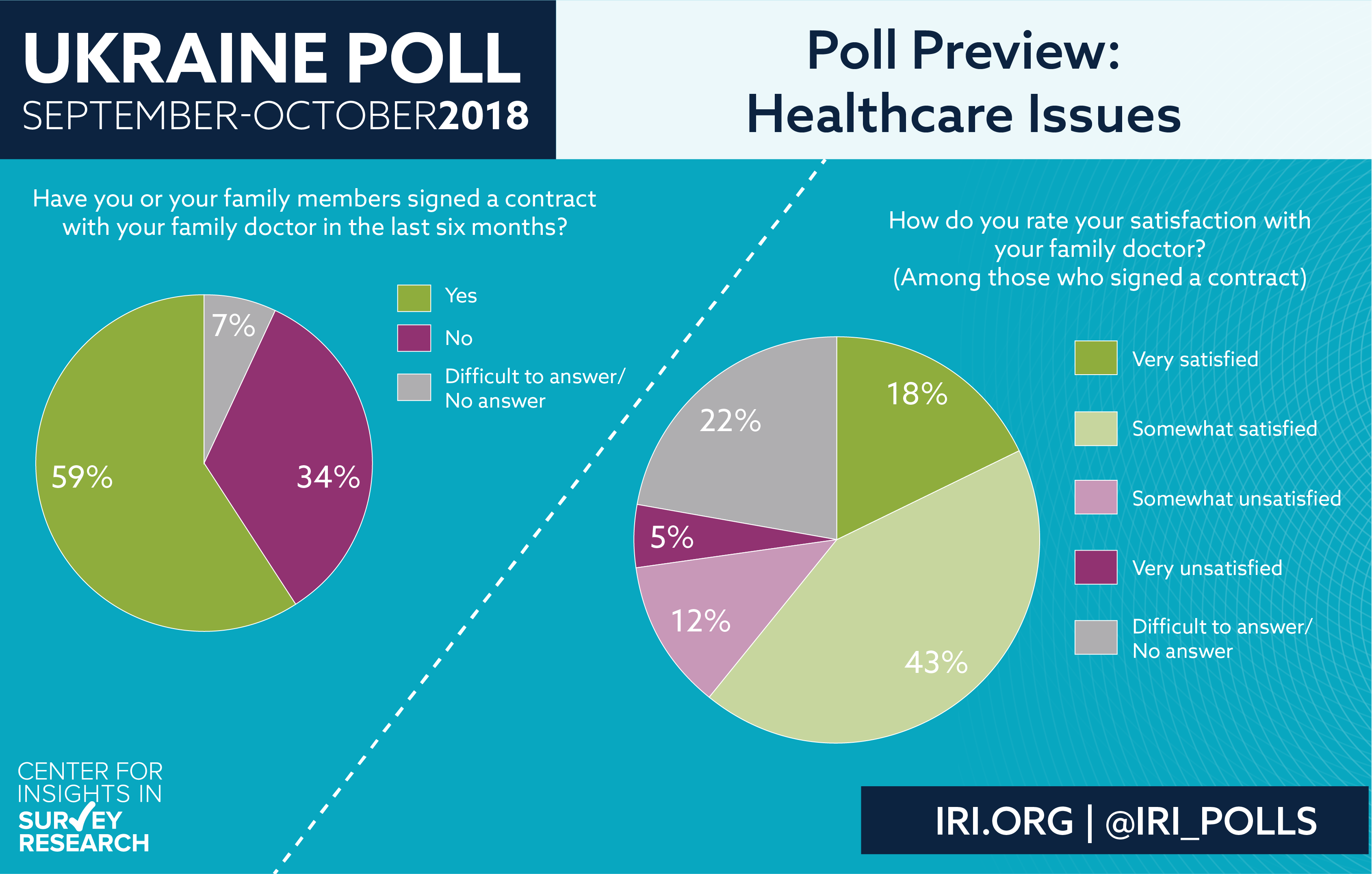 Relations between Ukraine, Hungary and Romania
The following data points indicate that attitudes toward Hungary and Romania have statistically worsened in recent years: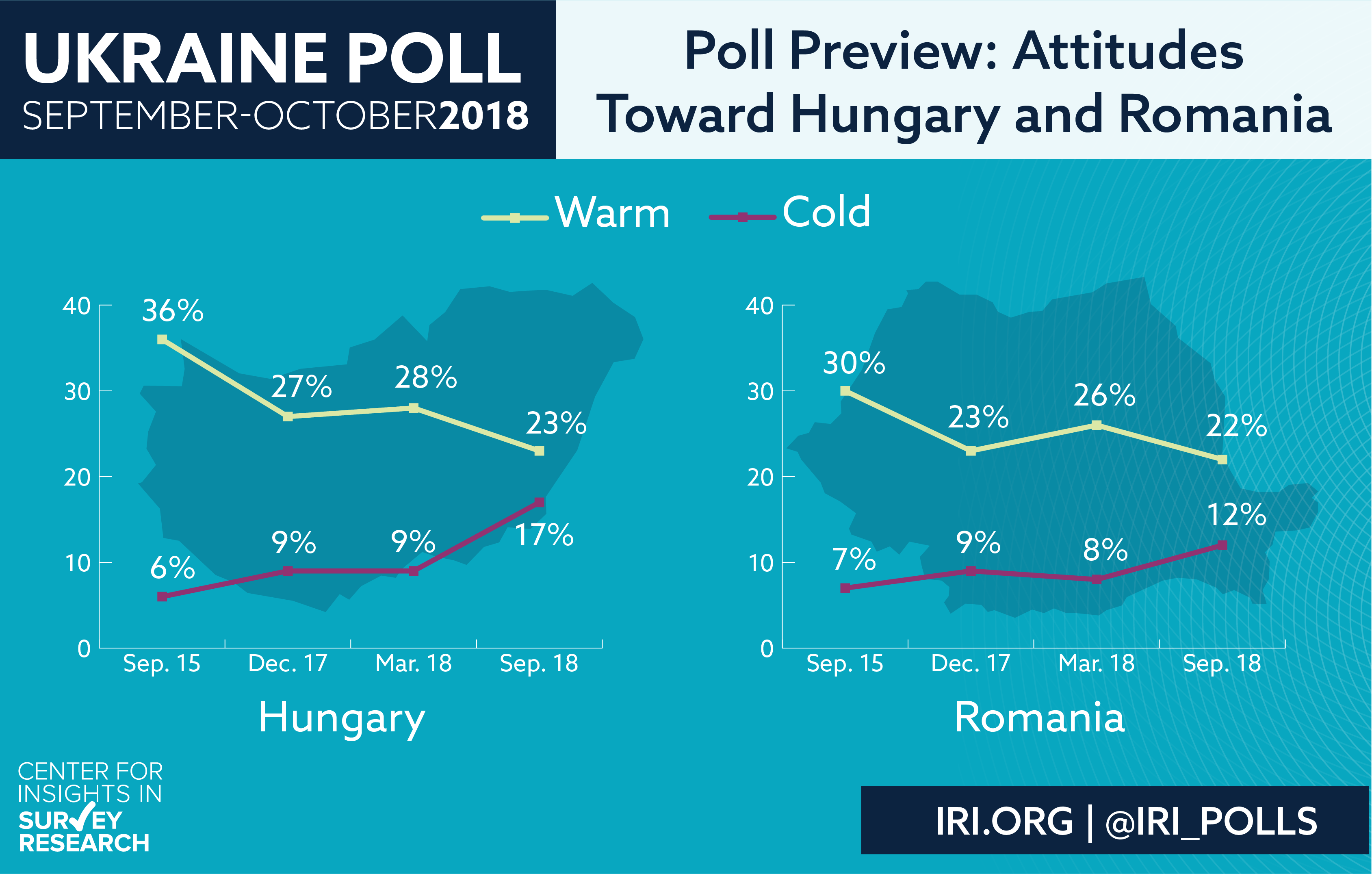 Methodology
This survey was conducted on behalf of the Center for Insights in Survey Research by Rating Group Ukraine. Data was collected between September 29 and October 14, 2018, through face-to-face interviews at respondents' homes. The sample consisted of 2,400 permanent residents of Ukraine aged 18 and older and eligible to vote. It is representative of the general population by gender, age, region and settlement size. The response rate was 62.7 percent and the margin of error does not exceed 2.0 percent for the full sample.
Top