Timor-Leste Poll Reveals High Levels of Interest in Politics
Dili, Timor-Leste—A new poll of Timorese citizens by the International Republican Institute's (IRI) Center for Insights in Survey Research reveals high levels of interest in politics, despite a growing share of people who feel the country is headed in the wrong direction.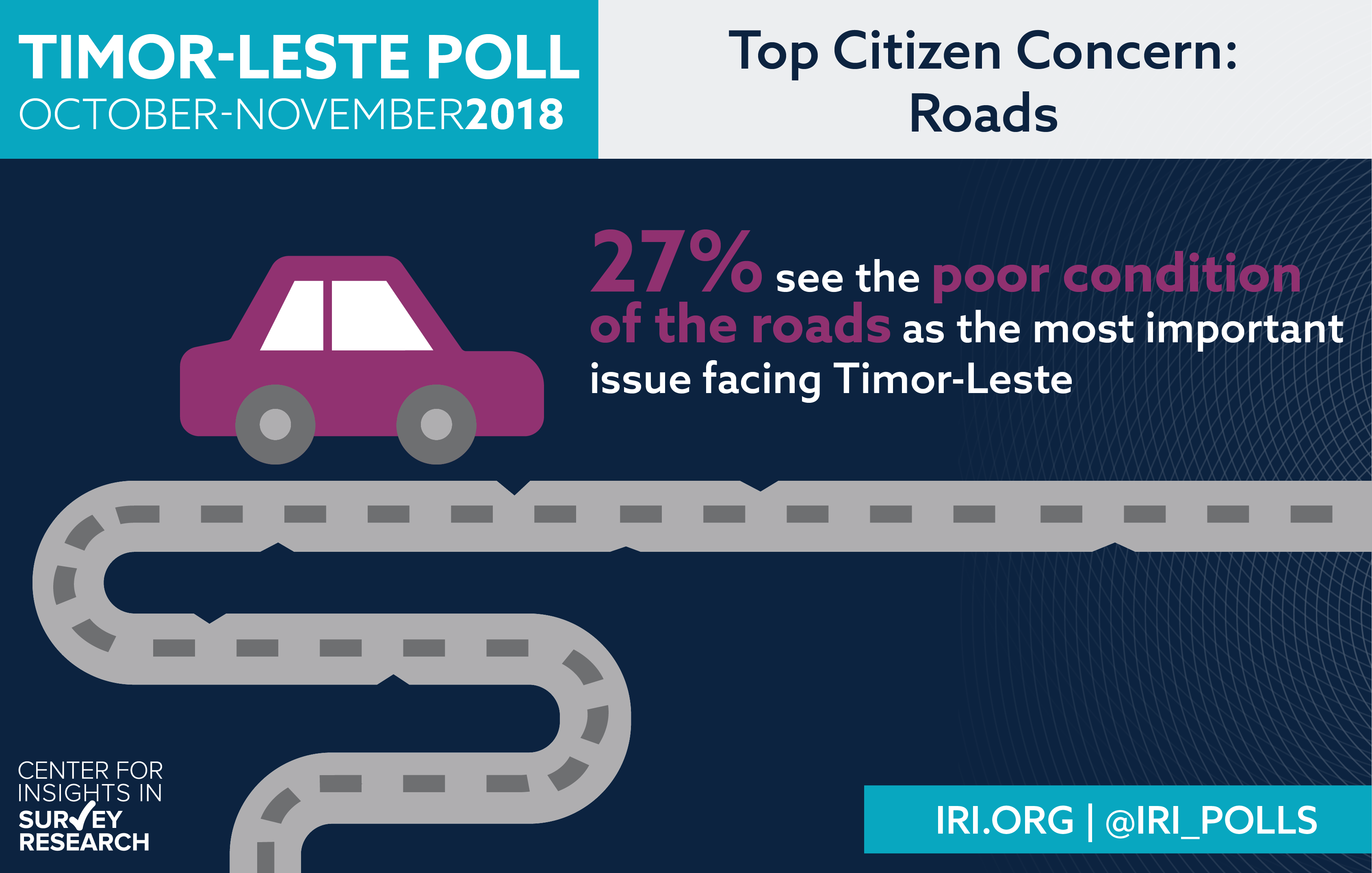 "While it is concerning that a plurality of citizens believes the country is heading in the wrong direction, it is encouraging to see continued trust in government institutions," said IRI Regional Director for Asia Johanna Kao. "The government should build upon this goodwill to strengthen the resiliency of the country's young democracy."
Thirty-nine percent of respondents believe that Timor-Leste is heading in the wrong direction, a 7-point increase from May 2017. This view is particularly prominent among men aged 17-34 (49 percent) compared to women the same age (38 percent).
A combined 80 percent said the political events of 2017 and 2018 left them either "much more interested" (50 percent) or "somewhat more interested" (30 percent) in the political process. Similarly, 66 percent think the government is doing either a "very good" (26 percent) or "good" (40 percent) job.
Consistent with previous surveys, the poor quality of the roads continues to be a top concern for respondents (27 percent), followed by access to clean water (22 percent) and employment (10 percent).
Methodology
This survey was conducted by INSIGHT Lda. under the supervision of the Center for Insights in Survey Research and with the support of Burton Research and Strategies. Data was collected between October 23 and October 30, and November 5 and November 13, 2018 through in-person, in-home interviews. The sample consisted of 1,500 respondents age 17 and older and was representative of the voting age of adults nationally. The margin of error does not exceed plus or minus 2.53 percent at the mid-range with a confidence level of 95 percent. This poll was made possible with support from the United States Agency for International Development (USAID).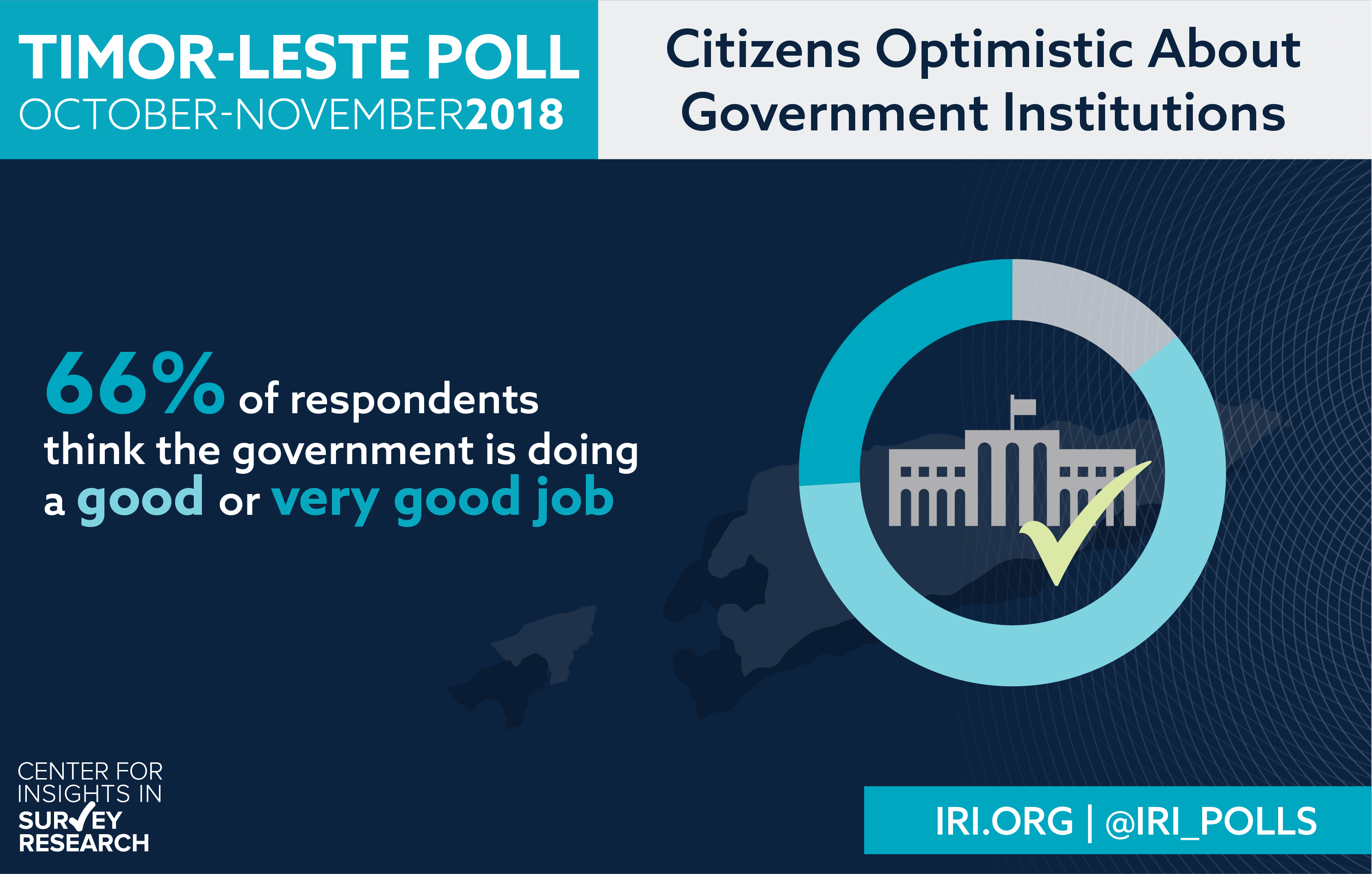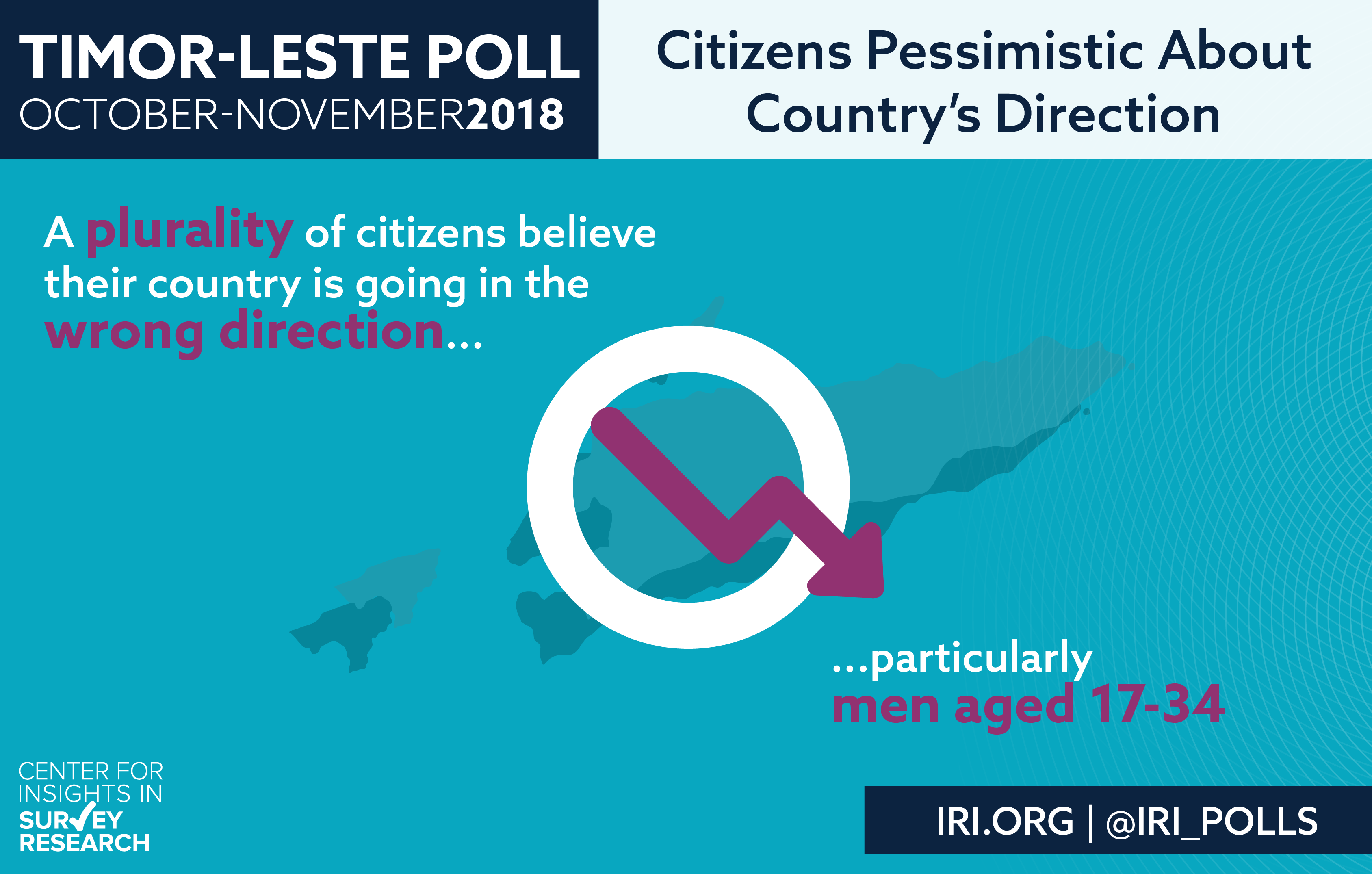 Top