Women Fighting
for Freedom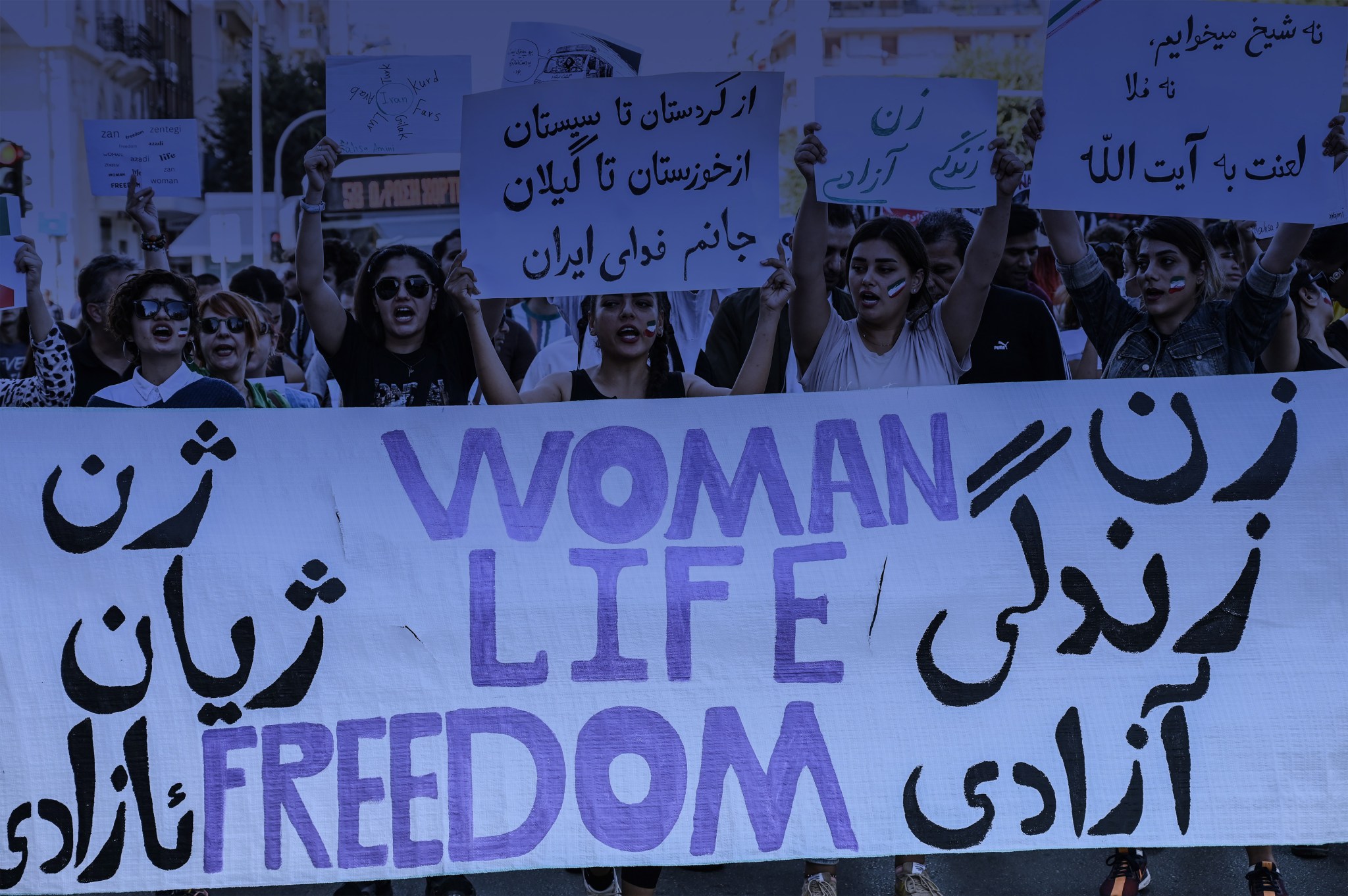 Right now, dictators in Iran, Russia, China, Cuba, Venezuela, and beyond are brutally cracking down on democratic movements. Fortunately, there are fearless freedom fighters leading the campaign for change who refuse to give up.
The International Republican Institute (IRI) is a nonprofit, nonpartisan organization with key initiatives to support democracy around the globe, including empowering women leaders on the front lines of freedom to assist their desire to build democratic societies in the countries they call home. If we are going to succeed, however, we need your help.
IRI Freedom Fund
Support the work that IRI does building and supporting democracies worldwide. No matter what you give, you can be part of real democratic change. Your donation will go to empowering citizens, bolstering democratic governance, and making leaders more accountable to their people.
Women are on the forefront of the fight against autocrats and dictators around the world. In Iran, they bravely protest the regime under the banner of 'Women, Life, Freedom,' knowing what the cost might be. The Kremlin brazenly attacks and undermines the women leaders of Moldova and Belarus. And communist China threatens Taiwan – a proud island democracy led by President Tsai Ing-wen, a courageous woman working to protect her people from authoritarian aggression.
A donation to this worthy cause will go directly towards supporting our work, which provides training, resources, and support to women, emerging leaders, political parties, and civil society organizations working to promote democracy and human rights in their countries. With your support, we can help create opportunities for these current and future leaders to become agents of change and make a real difference in our world.
Your donation, no matter how small, can make a positive impact. Together, we can create a more just and equitable future for millions of people who only wish to live freely and without fear of their government. Donate now to the International Republican Institute and support the fight for freedom and equality.
Make your contribution and help us succeed in our mission to advance democracy worldwide.
Freedom Award
Join us for our annual celebration individuals whose commitment to the advancement of democracy, freedom, and human liberty has created opportunity for millions of people around the world. As IRI's highest honor, the Freedom Award exemplifies the goals and accomplishments of strengthening democracy for a safer, more secure world. The 2023 Freedom Award honors the women of Iran. Register for the event below:
Subscribe

Get the Latest News from IRI

Subscribe to receive the latest news, resources, events, podcasts, and job announcements from the International Republican Institute.
Top