IRI Recruitment Newsletter
Recap: IRI's Global Strategy Meeting
Michelle Aisawa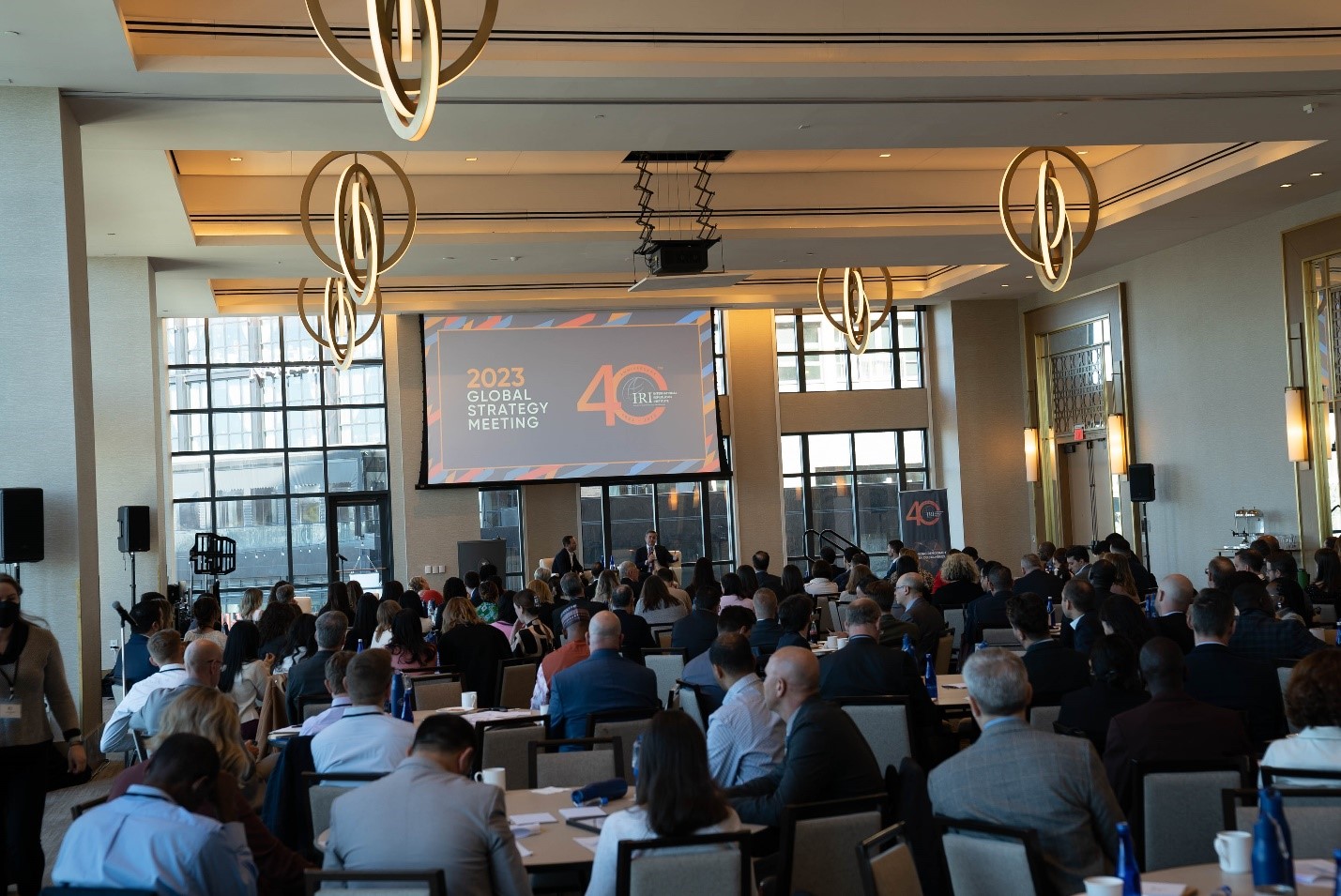 On March 16-17, IRI held its annual Global Strategy Meeting (GSM) in Washington, DC. Over the two days, IRI staff from around the globe shared best practices, highlighted success stories, and strategized to obtain operational excellence in the year to come. Agenda items from the first day of the Global Strategy Meeting included a review of IRI's Strategic Plan, Understanding Organization-wide Priorities for 2023 and Resources to Achieve Them, Discussing Efforts to Achieve Organizational Excellence, and Considering the Future of Democracy Assistance. The second day of the Global Strategy Meeting covered IRI goals related to IRI policies, systems, organizational resources, and support for field staff, and to ensure that field staff are more equipped to carry out their responsibilities.
This year's meeting was a particularly special one, marking the first in-person Global Strategy Meeting following the COVID-19 pandemic. It also coincided with the International Republican Institute's 40th anniversary. Leading up to and during the GSM, IRI staff from around the globe celebrated the organization's milestone, sharing photos on social media with the #IamIRI and #IRI40 hashtags (see examples here and here).
Employee Highlight – Women's Democracy Network
Michelle Butler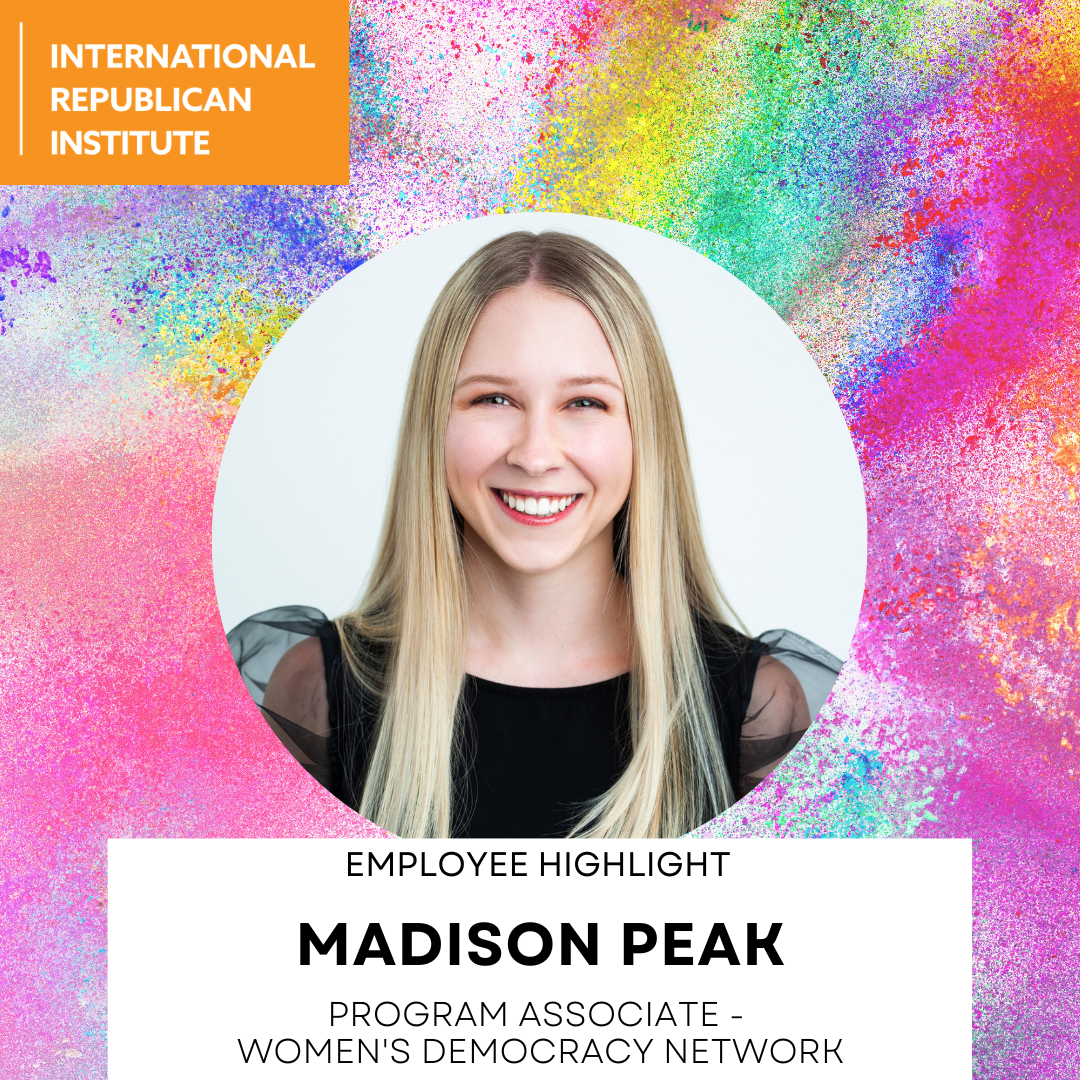 Madison Peak started at IRI as a Fall 2022 intern for the Women's Democracy Network (WDN) before transitioning into a Program Associate role. Since her start with the WDN, Madison has worked to assist with various portfolios and projects, most recently, Bolstering Women's Subnational Leadership in Ukraine's Reconstruction. Madison comes to IRI from Boston University Pardee School of Global Studies with a Master of Arts in International Affairs, where she sat as President of the Pardee Graduate Council and is now President of the Pardee Women's Group.
In addition to her role with the Women's Democracy Network, Madison shares with us her love of karaoke! When asked "Why IRI?", she stated that IRI's mission, along with WDN's mission, spoke volumes to her. Madison expressed that she likes that IRI's work culture is respectable and flexible, and she resonates with all of IRI's core values.
Career Fairs: Meeting with the Future of International Development
Michelle Aisawa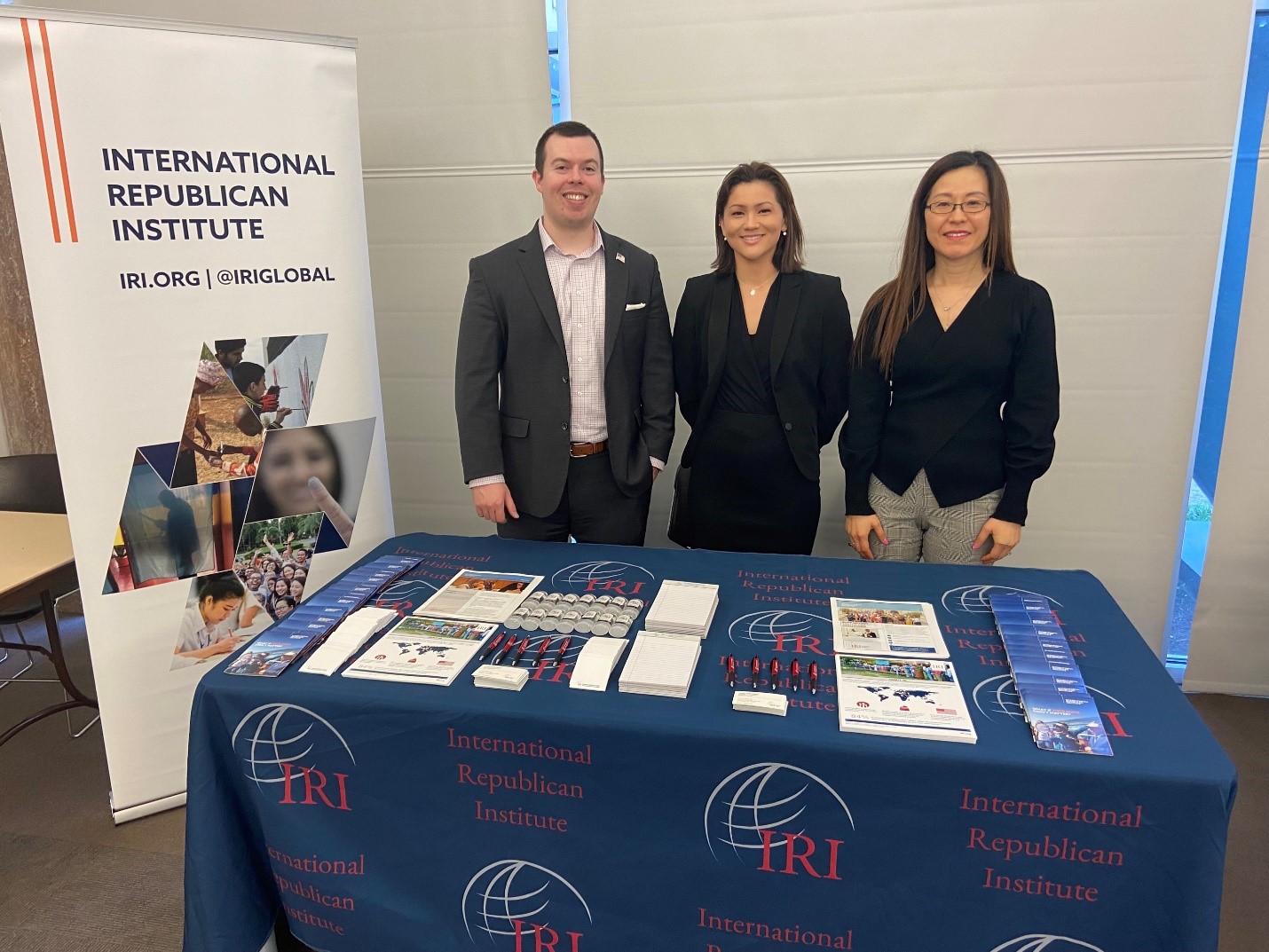 On April 12, 2023, recruiters Michelle Aisawa, Hannah Kim, and Patrick McDermott attended the National Security Career Fair hosted by the National Security Education Program (NSEP) Alumni Association and the School of Advanced International Studies (SAIS) at Johns Hopkins University in Washington, DC. Organizations present at the fair included the International Republican Institute (IRI), Department of Homeland Security: U.S. Citizenship and Immigration Services (USCIS), the Department of Defense: Office of the Secretary of Defense (OSD), the Library of Congress, SOS International, and Leidos, among others.
This event brought together top talent from the Boren Scholarship & Boren Fellowship programs, the English for Heritage Language Speakers (EHLS) program, all of SAIS graduate programs, and a variety of other backgrounds. Over 110 job-seekers attended the fair, meeting with the 18 organizations that joined as recruiters. Our team enjoyed speaking with prospective applicants during the fair and look forward to attending future events hosted by the NSEP Alumni Association and Johns Hopkins University's School of Advanced International Studies (SAIS).
The National Security Career Fair hosted by the NSEP Alumni Association and Johns Hopkins SAIS has been one of several career fairs that our recruiters have attended in 2023. On March 29th, 2023, Casey Anderson and Patrick McDermott attended VCU's Social Impact Career & Internship Fair. Most recently, recruiters Michelle Aisawa and Casey Anderson also attended Howard University's Student-Athlete Job & Internship Career Fair on April 19th, 2023.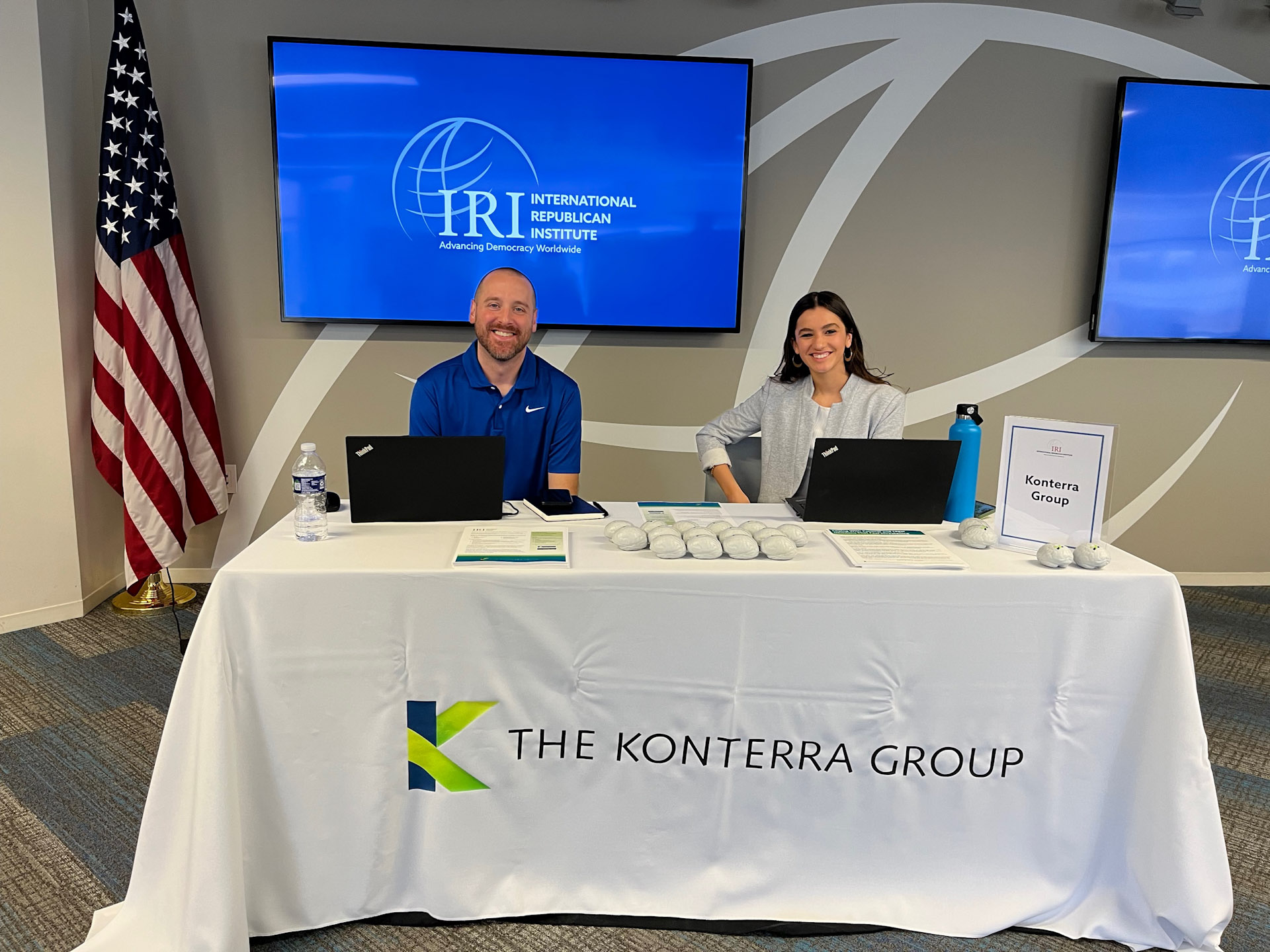 On Wednesday, November 9th, 2022, the International Republican Institute (IRI) hosted its first in-person Wellness and Wellbeing Fair at IRI's Headquarters in Washington, DC. The health fair, as well as its theme, "Healthy, Wealthy, and Wise," was created as a way for IRI staff to take the time to learn and be more mindful about overall wellness and wellbeing. Several local DC health vendors and organizations attended the fair, including the Washington, DC Fire Department, Hub International, INOVA Health, the Konterra Group, and Walgreens. Each vendor provided demonstrations of different health and wellness-related products and activities, and education on health issues and health screenings.
The DC Fire Department, a popular vendor at the fair, provided demonstrations on Blood Pressure Screening, CPR, Fire Safety and Prevention, and First Aid. In addition to these demonstrations, the DC Fire Department also provided CPR training for IRI employees interested in becoming certified in CPR and First Aid. INOVA Health, another popular vendor at the fair, offered relaxing and meditative activities: two of their more popular attractions included the Virtual Reality Rooms and Massage Chairs made available for staff to use. The Konterra Group, a long-standing health partner to IRI, offered informative sessions on wellness and wellbeing, which included a session on Burnout and Mental Health.
IRI's Wellness and Wellbeing Fair hosted in 2022 November is one of many in-person events that has taken place in IRI's Headquarters over the last few months. We look forward to future events hosted in the office this year in 2023.
End of Year Celebrations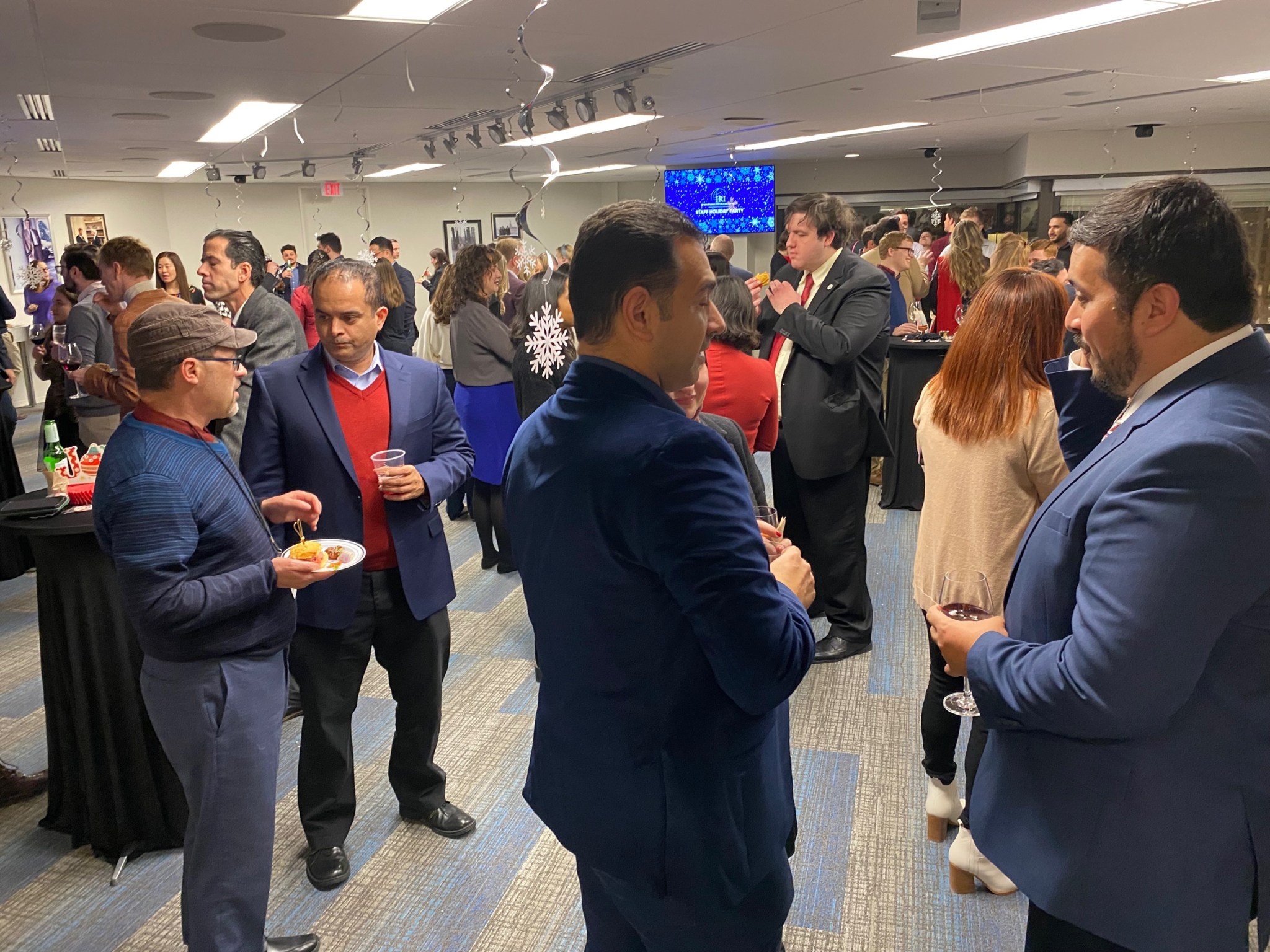 The holidays are a perfect time for coworkers to show appreciation for and celebrate one another and their work. Over the course of November and December of 2022, IRI hosted several in-person events for staff, family, and friends to come together and celebrate the holiday season. In November, IRI hosted a Thanksgiving potluck in the office, providing food and inviting staff to bring their own signature dishes to share with their fellow colleagues. In December, IRI held its first holiday staff party in the office since the COVID-19 pandemic, inviting family members to the office to celebrate the season.
IRI's Newsletter on Pacific Island Democracy & Governance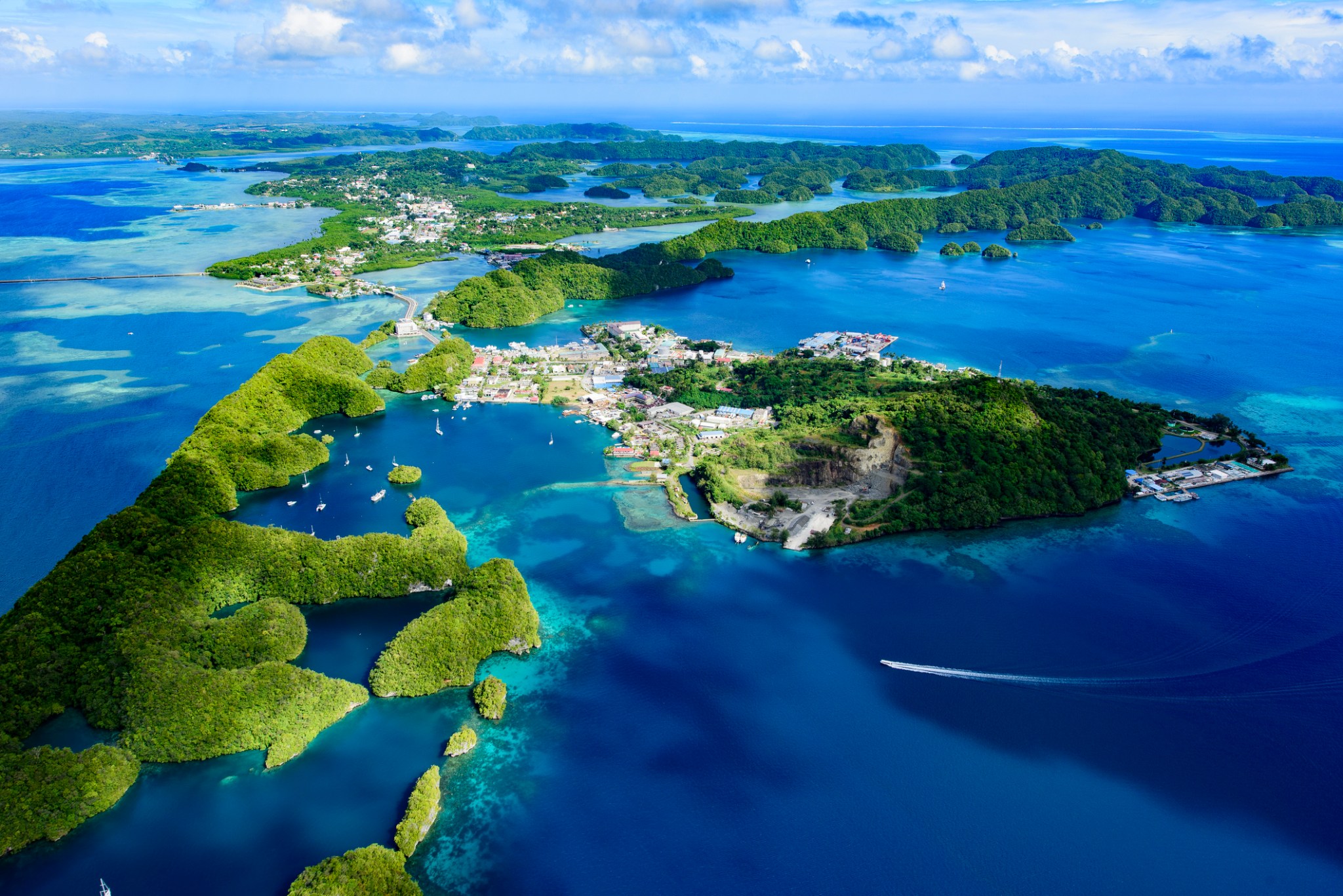 Under the USAID CEPPS project, the IRI Pacific Island team sends a bi-monthly newsletter with tailored news regarding democracy and governance in the Pacific Island countries, and highlights women in politics, US relations in the area and IRI's efforts in the region. The newsletter was first created by IRI's former Regional Project Director for the Pacific Islands and is continued by the DC Pacific Islands team with the support of a consultant based in Suva, Fiji. The newsletter aims to inform relevant domestic and foreign government officials, donor and development organizations, colleagues working in the region, and other stakeholders invested in the consolidation of democracy and representative governance in the Pacific Islands. It has a 25%-32% click rate bi-monthly and is recognized by multiple donor organizations. Please check out this link to the most recent newsletter. To subscribe to the newsletter, click "Join Our Email List" on the newsletter or send pacificislands@iri.org an email.
IRI's Work Among DRC's Pygmy Population.
by Lauren Seaman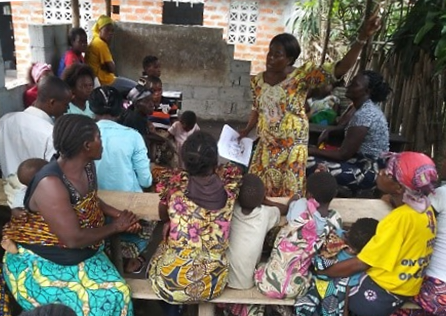 IRI supported Diocesan Justice and Peace Commission (CDJP) Mbandaka from September 1, 2018 to January 31, 2022 in their effort to promote the full participation of the autochthone pygmy population in the electoral process and political systems of the Democratic Republic of Congo (DRC). Through IRI-provided technical and financial assistance, CDJP Mbandaka improved the capacity of local community educators, who in turn conducted civic and voter education activities to their peers in Mbandaka, the provincial city of Equateur Province, and in the territories of Bikoro and Ingende, where the autochthone pygmy community is most concentrated. The autochthone pygmy community is a traditionally marginalized population in the DRC who have limited access to basic services and face challenges to their full participation in political life. Through the support of IRI, CDJP Mbandaka provided this target group with the skills and knowledge necessary to participate in the electoral process and elections as equal citizens of the DRC. In total, community educators were able to conduct over 300 awareness raising activities for over 10,000 members of the autochthone pygmy community.
On the Hunt for Talent
by Michelle Butler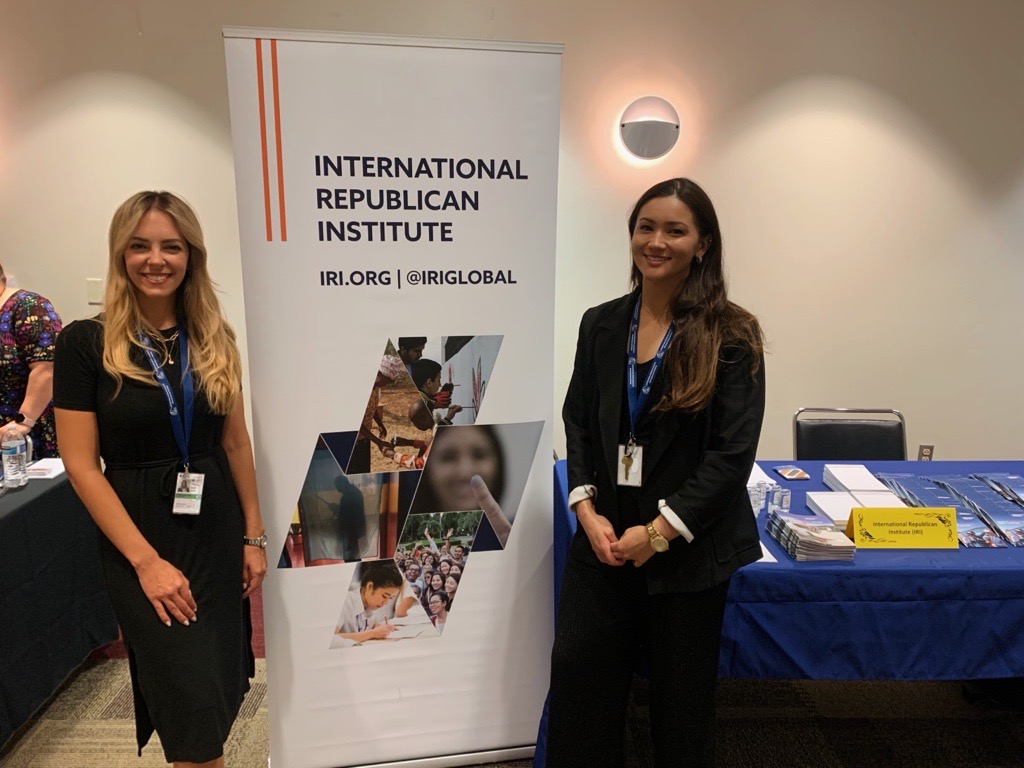 On September 28, 2022, recruiters Raquel Hernandez and Michelle Aisawa represented IRI at the VCU Diversity Career and Internship Fair at Virginia Commonwealth University in Richmond, VA. IRI was one of 50 employers to host a booth this year as current students navigated through an exploratory experience to better understand employers' commitment to diversity and inclusion in the workplace. Recruitment Coordinator, Michelle Aisawa stated "I had an excellent time connecting with VCU students and discussing careers at IRI. A lot of students expressed strong interest in our internship program, and I am excited to see more VCU students and alumni among our pool of new hires."
VCU has been one of several now in-person fairs that our recruiters have attended since the beginning of the COVID-19 pandemic, along with Tulsa University, Michigan State University, Hampton University, and others. The pandemic offered limited opportunities to connect face-to-face with prospective interns and future employees, requiring hiring professionals to connect virtually. However, now that restrictions are lifting more with each day, many will see that IRI is back outside and interacting with the future of International Affairs!
Top