IRI Recruitment Newsletter
IRI's Work Among DRC's Pygmy Population.
by Lauren Seaman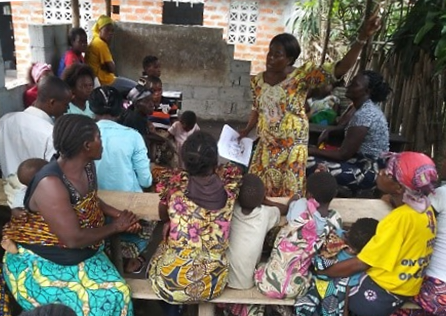 IRI supported Diocesan Justice and Peace Commission (CDJP) Mbandaka from September 1, 2018 to January 31, 2022 in their effort to promote the full participation of the autochthone pygmy population in the electoral process and political systems of the Democratic Republic of Congo (DRC). Through IRI-provided technical and financial assistance, CDJP Mbandaka improved the capacity of local community educators, who in turn conducted civic and voter education activities to their peers in Mbandaka, the provincial city of Equateur Province, and in the territories of Bikoro and Ingende, where the autochthone pygmy community is most concentrated. The autochthone pygmy community is a traditionally marginalized population in the DRC who have limited access to basic services and face challenges to their full participation in political life. Through the support of IRI, CDJP Mbandaka provided this target group with the skills and knowledge necessary to participate in the electoral process and elections as equal citizens of the DRC. In total, community educators were able to conduct over 300 awareness raising activities for over 10,000 members of the autochthone pygmy community.
On the Hunt for Talent
by Michelle Butler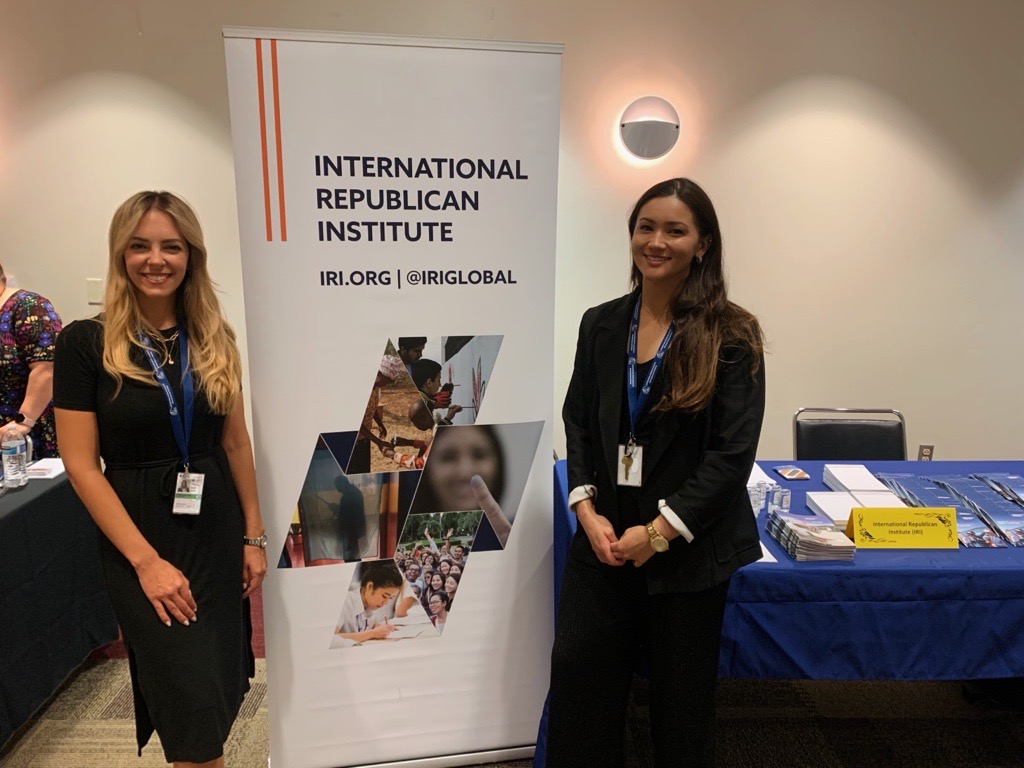 On September 28, 2022, recruiters Raquel Hernandez and Michelle Aisawa represented IRI at the VCU Diversity Career and Internship Fair at Virginia Commonwealth University in Richmond, VA. IRI was one of 50 employers to host a booth this year as current students navigated through an exploratory experience to better understand employers' commitment to diversity and inclusion in the workplace. Recruitment Coordinator, Michelle Aisawa stated "I had an excellent time connecting with VCU students and discussing careers at IRI. A lot of students expressed strong interest in our internship program, and I am excited to see more VCU students and alumni among our pool of new hires."
VCU has been one of several now in-person fairs that our recruiters have attended since the beginning of the COVID-19 pandemic, along with Tulsa University, Michigan State University, Hampton University, and others. The pandemic offered limited opportunities to connect face-to-face with prospective interns and future employees, requiring hiring professionals to connect virtually. However, now that restrictions are lifting more with each day, many will see that IRI is back outside and interacting with the future of International Affairs!
Top