A Central African Youth Leader's Experience at IRI's 2018 Generation Democracy Global Summit
IRI's 2018 Generation Democracy Global Summit, held in Vienna, Austria from May 23-29, 2018, brought together a group of dynamic young leaders from 35 countries to identify opportunities to advance youth leadership in their local communities and countries by 2020.
This year's summit reinforced IRI's commitment to uniting and lifting up the next generation of global leaders, helping participants to build their leadership skills, pinpoint barriers to youth apathy and design solutions to move important issues from protest to policy to action. Throughout the summit, youth leaders from around the world presented the work they have been doing to inspire political participation in their vastly different communities and collaborated with each other to find new ways of promoting meaningful youth participation in decision-making processes.
The summit also presented a rare opportunity for hard-working youth from struggling nations to travel outside of their regions, meet activists from around the world and exchange experiences and ideas. Kodeguene Kangui Kenaime traveled to Vienna from his native Central African Republic (CAR), a conflict affected country of 4.5 million people situated in the heart of Africa. IRI has been working in CAR to strengthen the capacity of newly-elected members of the National Assembly (NA) and promote civic education since the recent civil war ended in 2014. IRI-CAR founded the local Generation Democracy (GenDem) chapter in the capital Bangui in 2016 and it has proved to be one of the most active and vibrant chapters. Its 16 members conduct more than 100 democracy-promoting civic education activities for citizens each year. Kenaime was thrilled to travel to Vienna to represent his country and learn new strategies to engage youth in CAR's political processes.
What follows is an account of Kenaime's summit experience in his own words.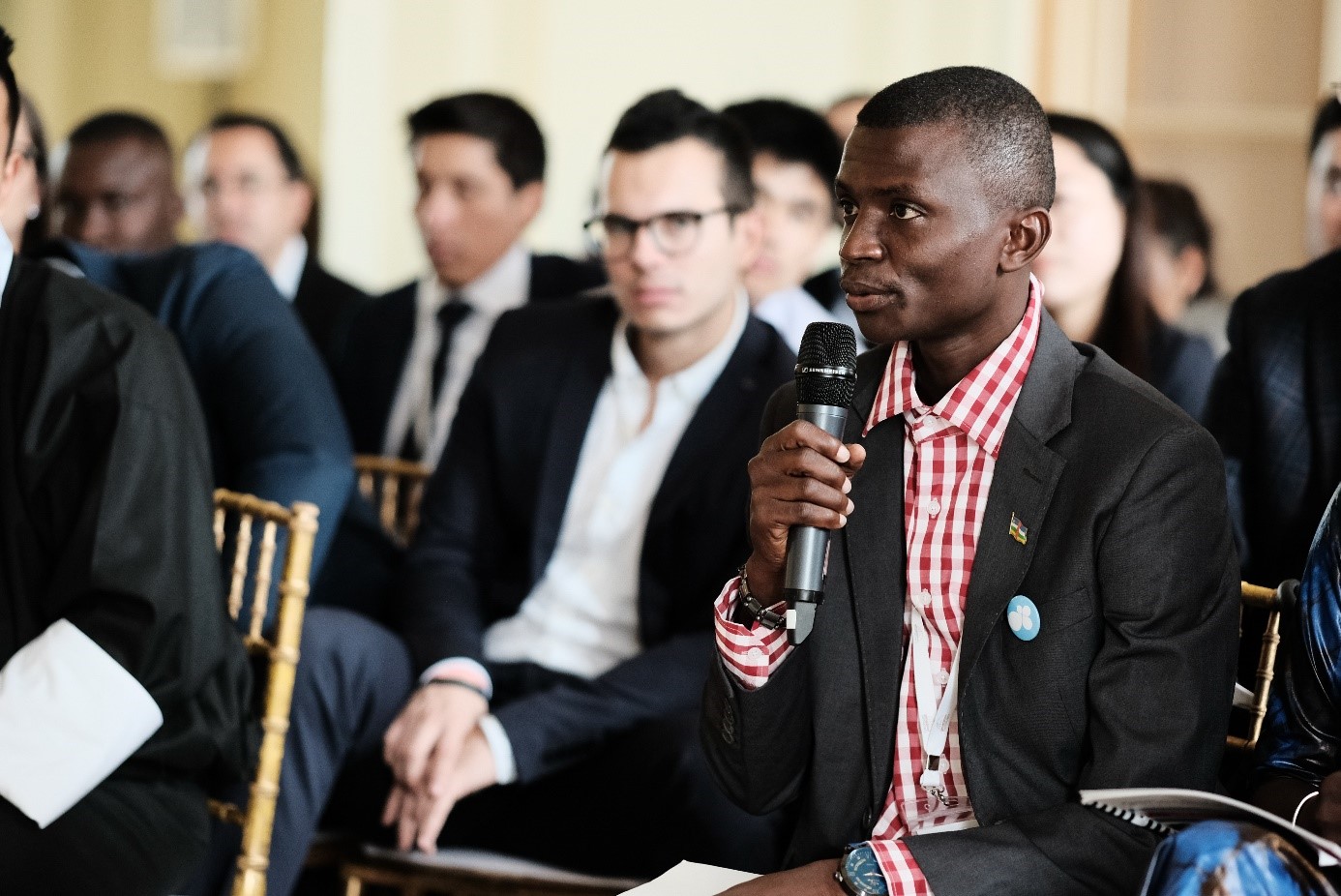 For the first time, a Generation Democracy member from the Central African Republic (me!) was selected to represent his peers at the 2018 Generation Democracy Global Summit in Vienna, Austria. Taking part in this summit was a great opportunity for me to meet new friends from across the world and learn more about how to build the capacity of youth to be leaders in their communities and empower them to participate in and influence the democratic process. I am especially interested in finding ways to encourage youth involvement in decision-making at local AND national levels in the Central African Republic.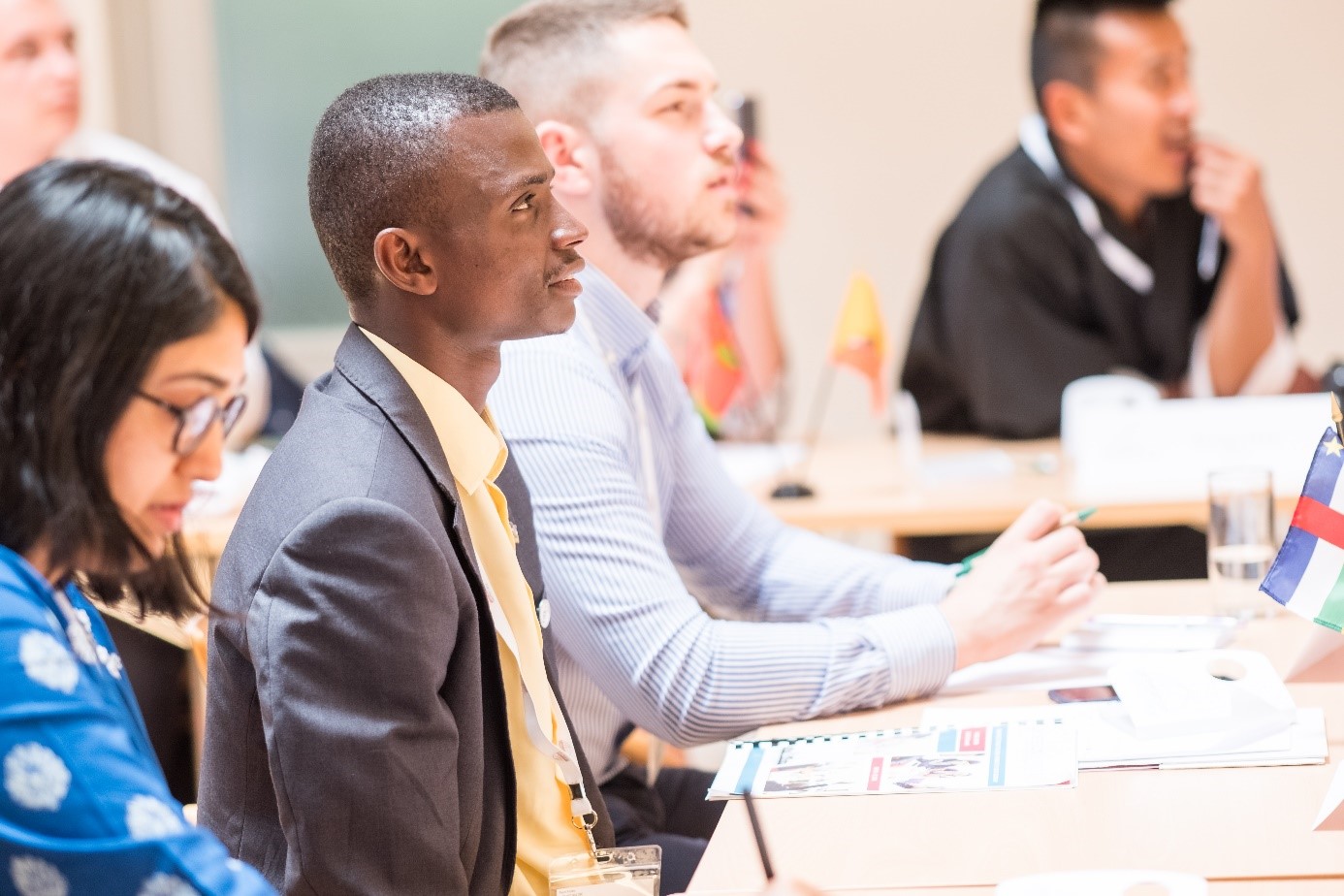 At the summit, I had the opportunity to share my experiences based on Generation Democracy's activities in the Central African Republic, which focus on promoting civic education through outreach activities in communities and providing platforms for NA deputies to engage with their constituents and focus policy-making on citizen priorities through restitution events. In CAR, we work to teach youth, women, traditional leaders and other citizens about their civic duties and their rights as citizens, such as the right to vote and to security, freedom of movement and education. I told everyone about GenDem's work going from district to district in Bangui to promote civic education in high schools, where we speak to members of the "Young Democrats Club" about democracy and help to form the next generation of democratic leaders in my country.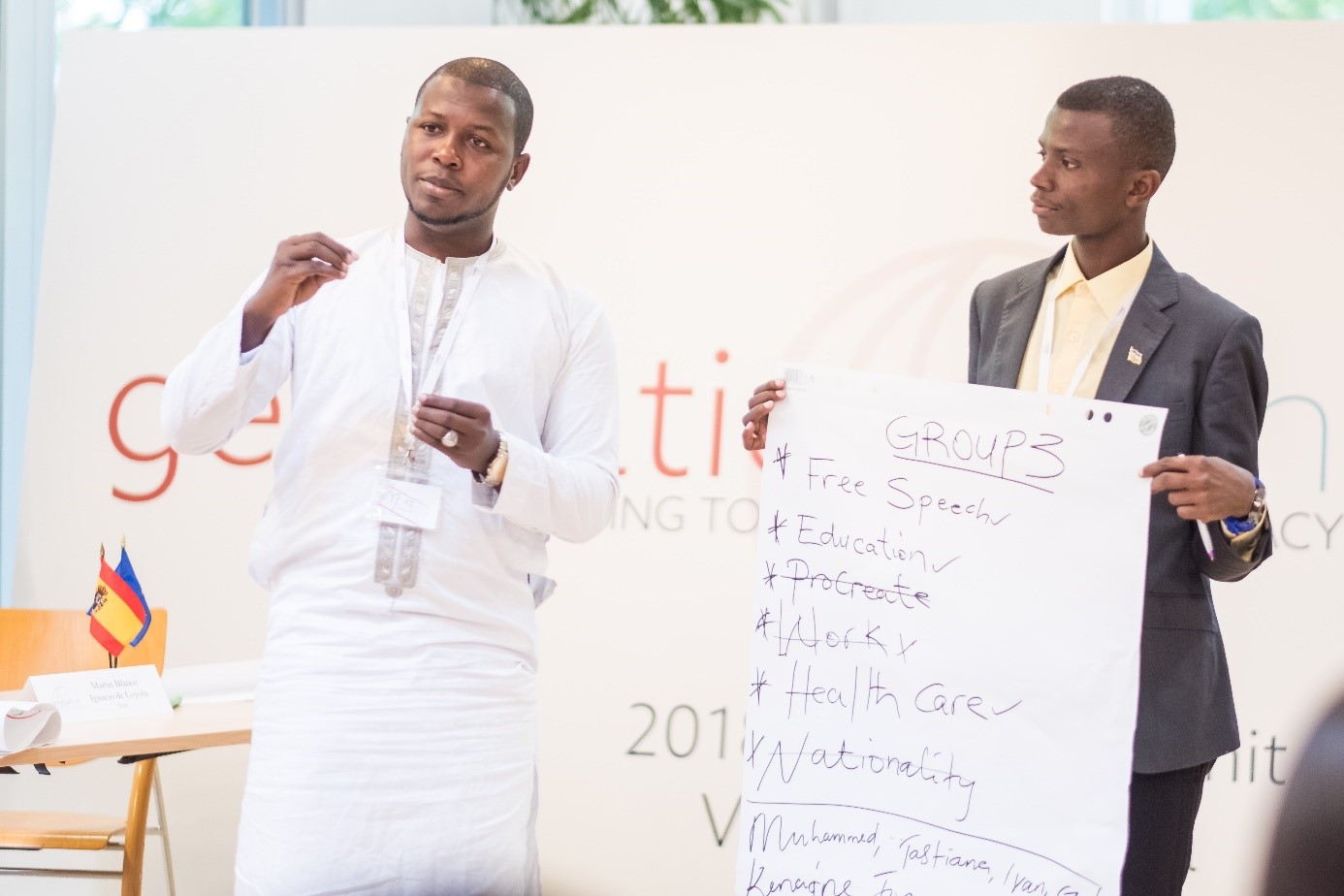 I listened to the ideas and experiences of other GenDem members and learned how to empower youth through voluntary work. By encouraging citizens, especially youth, to do something useful and important with their free time like supporting their communities helps to develop their leadership skills, build relationships within their communities, and encourages innovation. It will also lead many to take part in local, and even national, political initiatives aimed at improving conditions for their neighbors.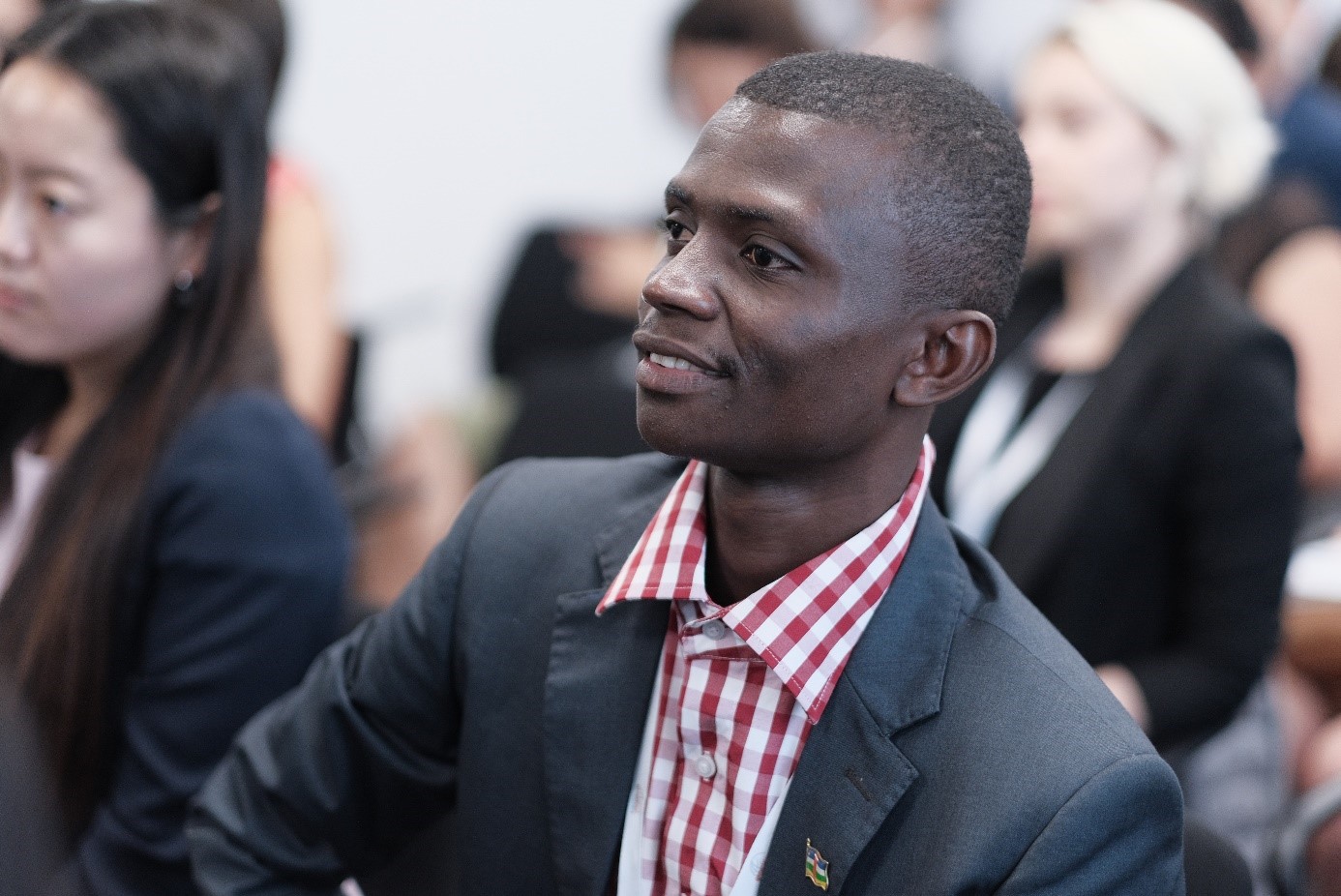 Connecting youth leaders from around the world helps to expand the potential of each of them to influence political processes in their home countries. I learned how to start building local and national networks to involve Central African youth in decision-making and encourage them to create grassroots campaigns to influence government decisions.
In order to maximize these opportunities and reach our vision of advancing youth leadership by 2020, we, the members of Generation Democracy, commit ourselves to the belief that:
Positive change for more effective, transparent, resilient and inclusive government begins with us.
Top