Like many young adults who begin their post-undergrad job search at the ripe age of 22, I knew I wanted to make a difference in the world. I decided that democracy promotion was my passion. As I developed my professional path, I knew I wanted to begin my career at an organization that encouraged employees to travel to the field to understand the people and cultures we were working with and for. I found this entire package at the International Republican Institute.
After interning for three months in the Africa division, I achieved my first career goal and was hired as a Program Associate, with a portfolio including The Gambia, Ghana and a splash of Nigeria. I was stoked. And I knew what my second career goal was going to be: get to the field to talk with people about real problems they face daily. Almost seven months to the day after I was offered my job, I was told that I was shipping out to The Gambia to observe local elections. After agreeing to the trip as calmly as possible, I went into the bathroom and shamelessly danced. Two weeks later, I boarded a plane with my Program Officer, Alyssa Rickard, and began our 20-hour journey to Banjul, The Gambia.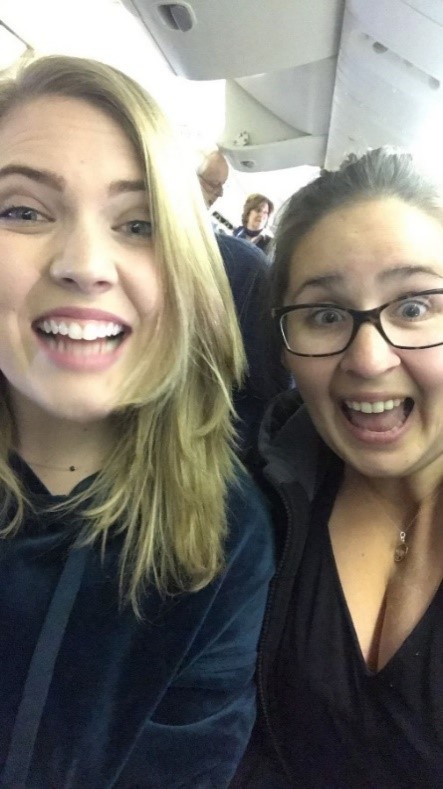 After a smooth trip and a good night's sleep, I woke up the next day ready to see Banjul and get to work. The first couple days flew by: in and out of meetings with civil society organization partners and talking with local staff about collaborating with DC and working more efficiently together. We even went to the National Assembly for meetings and discussed upcoming activities IRI is implementing for National Assembly Members.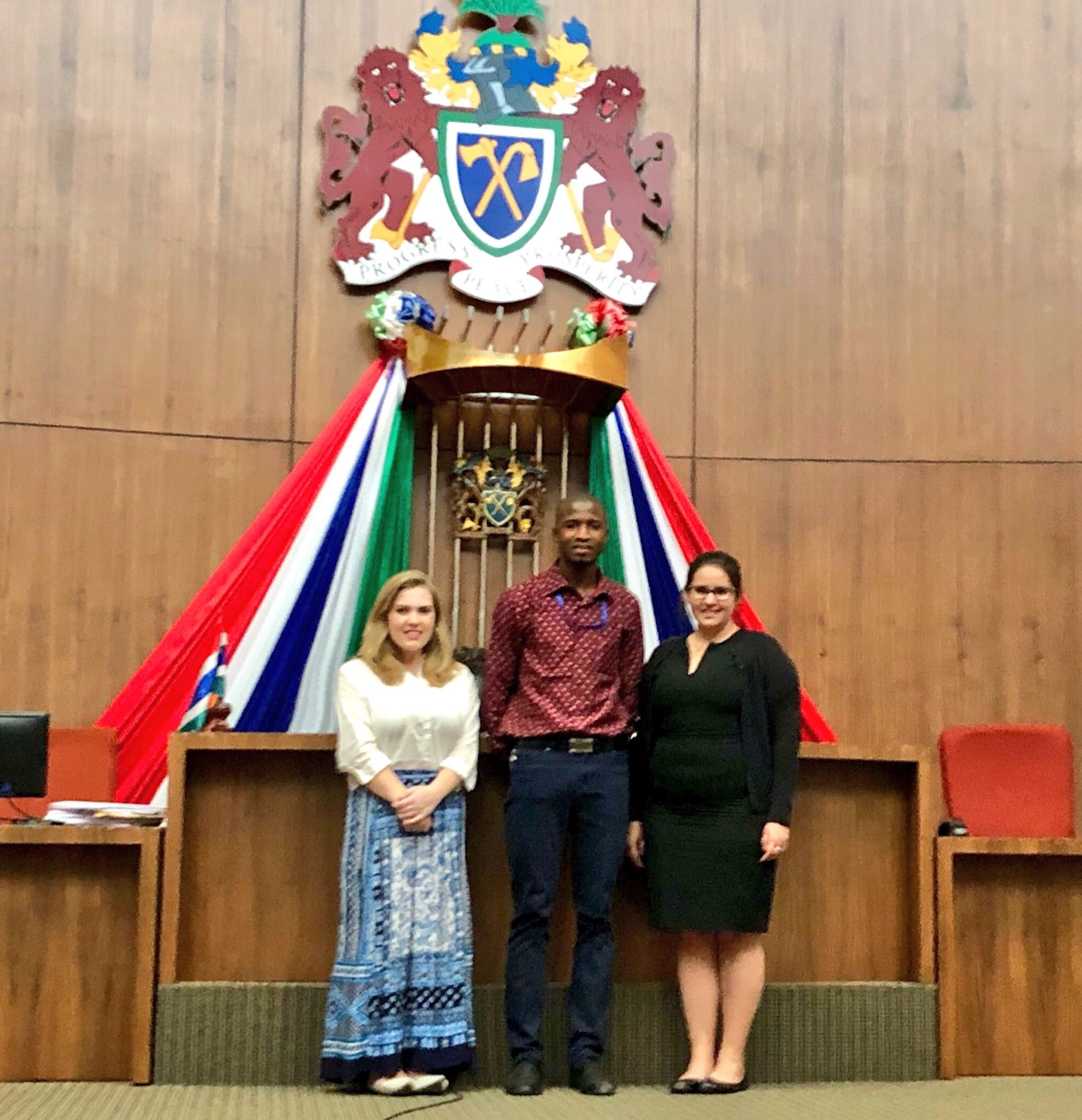 Then game day arrived: it was Election Day. When my alarm went off at 6:00 am, the pain of missing those last few hours of sleep was overshadowed by the excitement of observing my first election. I put on my "Local Observer" t-shirt and my lovely laminated lanyard, grabbed my clipboard and a much-needed cup of coffee (the excitement of election observing only went so far, so yes, coffee was still necessary) and headed out.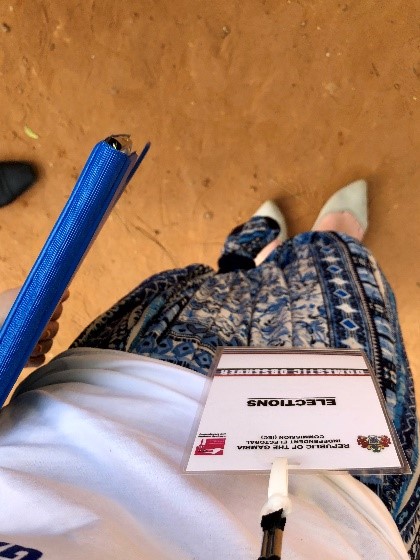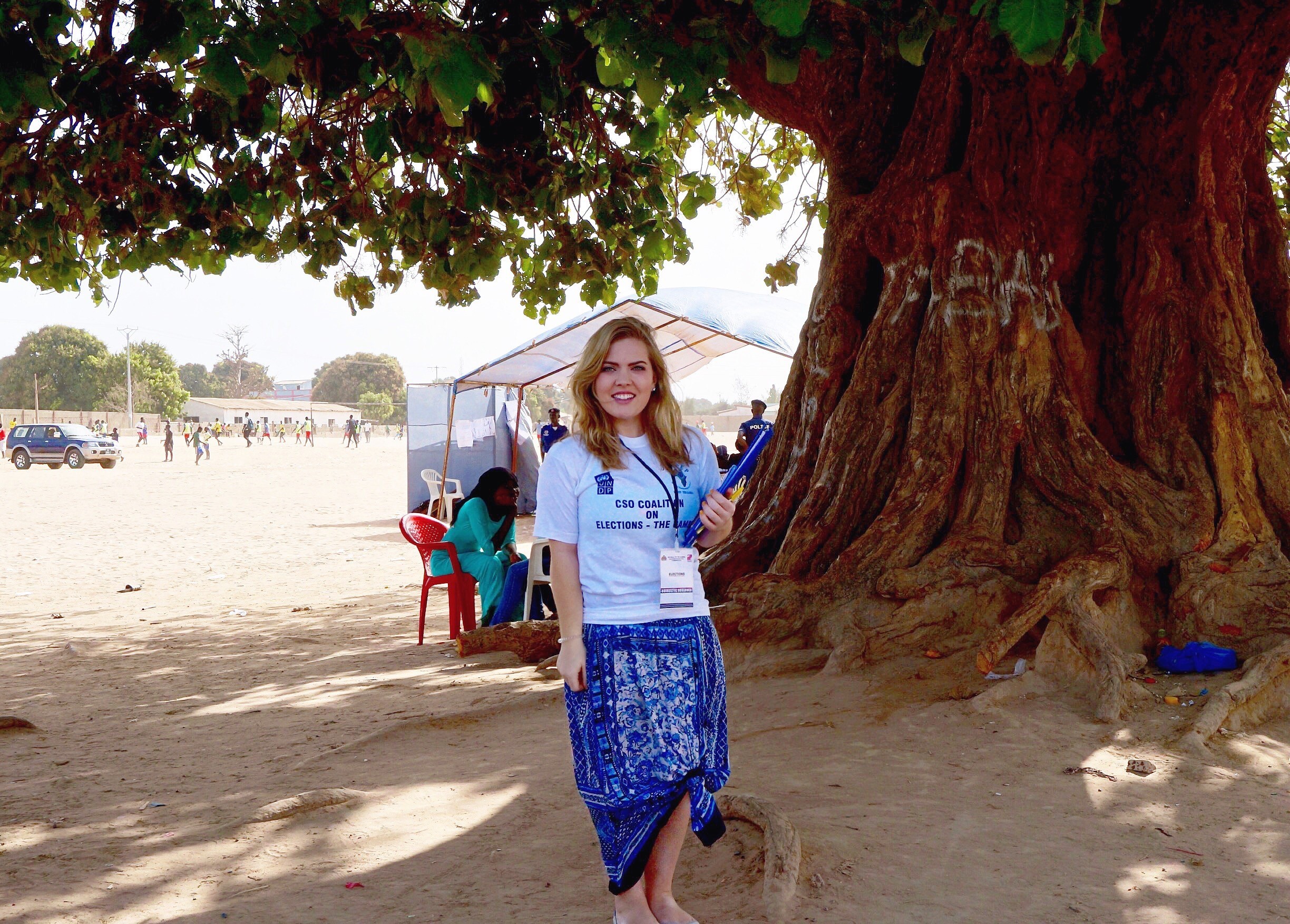 The Gambia has one of the most unique voting systems in the world. Instead of using the popular voting method of paper ballots, Gambians vote with marbles. Yes, little glass balls. Voters receive their issued marble at a polling station as a polling agent watches them enter a small, enclosed room. The voter proceeds to drop their marble into the candidate's designated drum, and the marble hits a bicycle bell so the agent can be sure that no voter votes more than once. As the voter exits the station, a polling agent colors the voter's index fingernail so no one can come back to the polls and vote twice.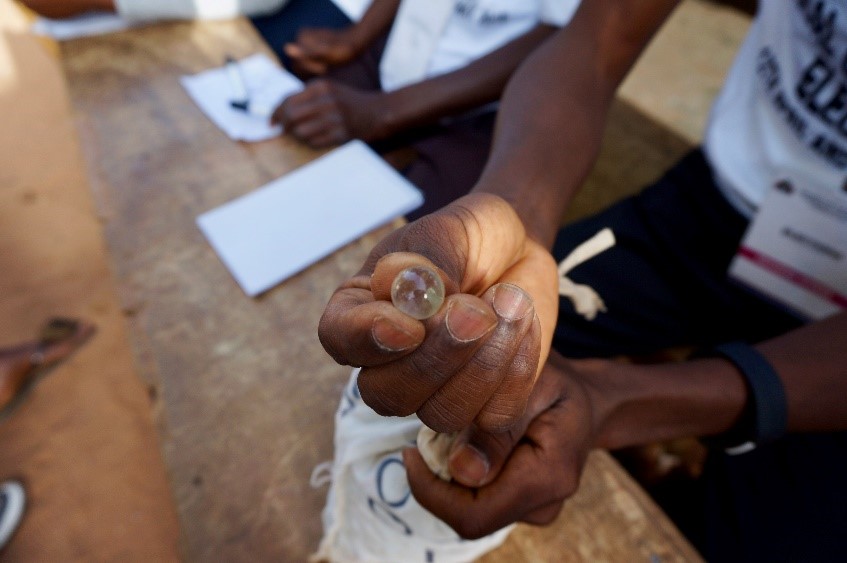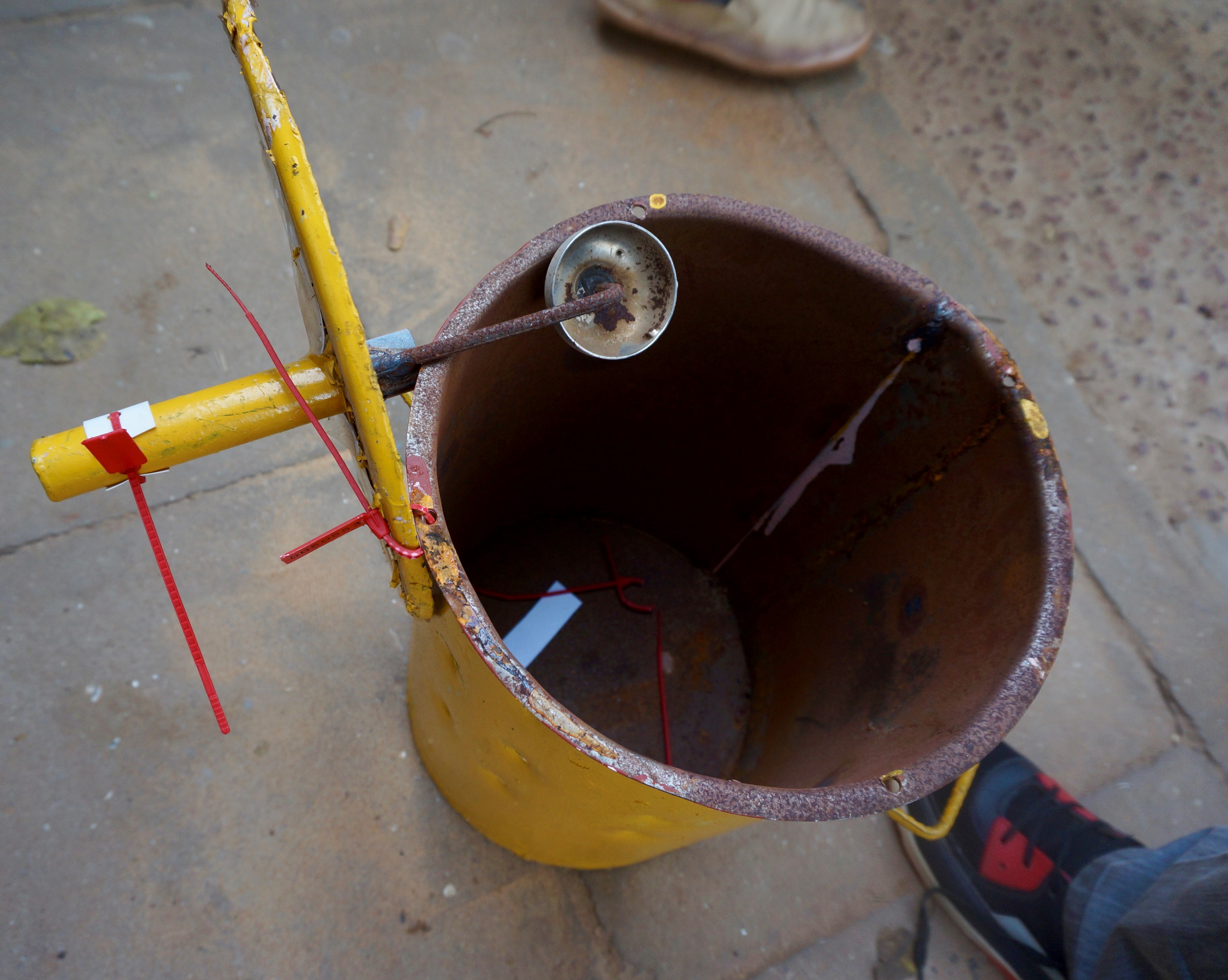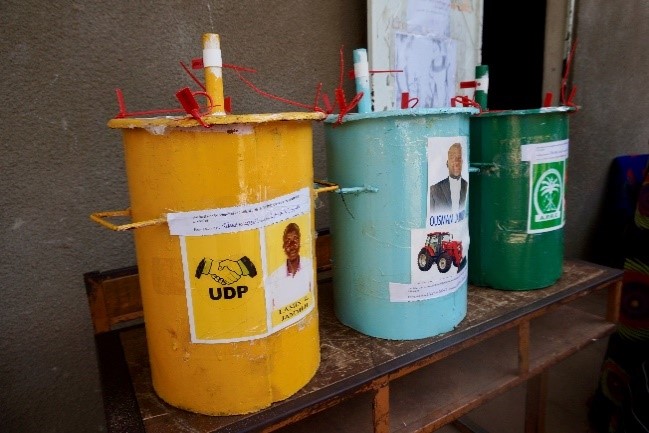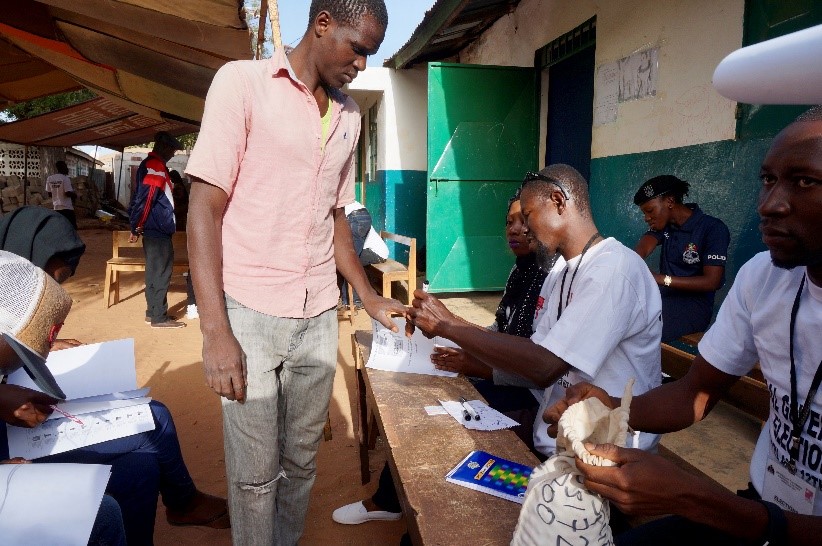 Alyssa and I went around the West Coast Region and Banjul with Buba Bojang, a local IRI staffer, and observed six polling stations throughout the day. We spoke with Gambians about what they want to see out of candidates, what issues they find most important and their feelings on where The Gambia is headed. I even had the chance to try attaya, a strong, sweet and extremely caffeinated local green tea that is found across Senegal and The Gambia.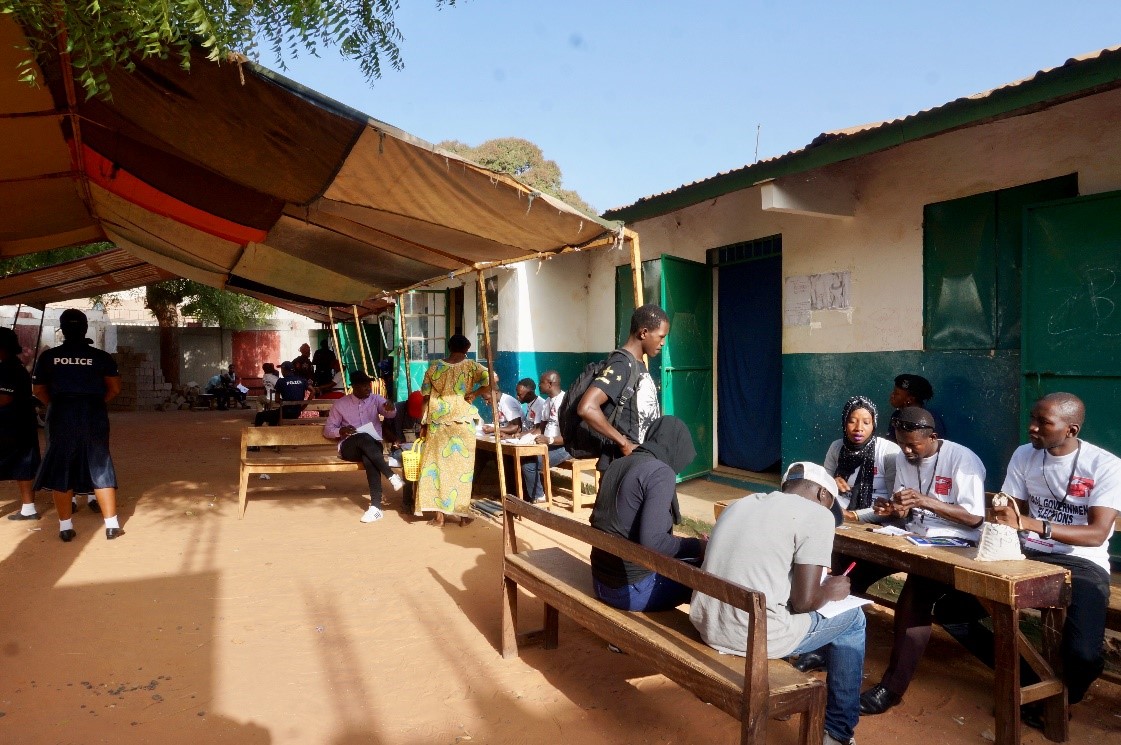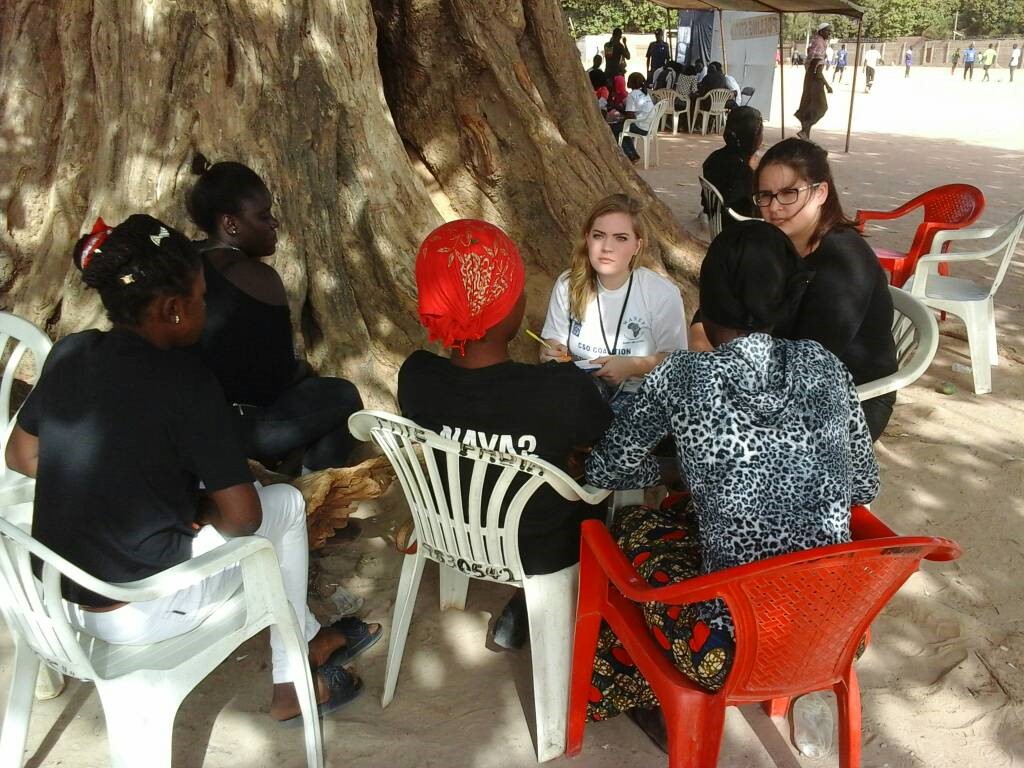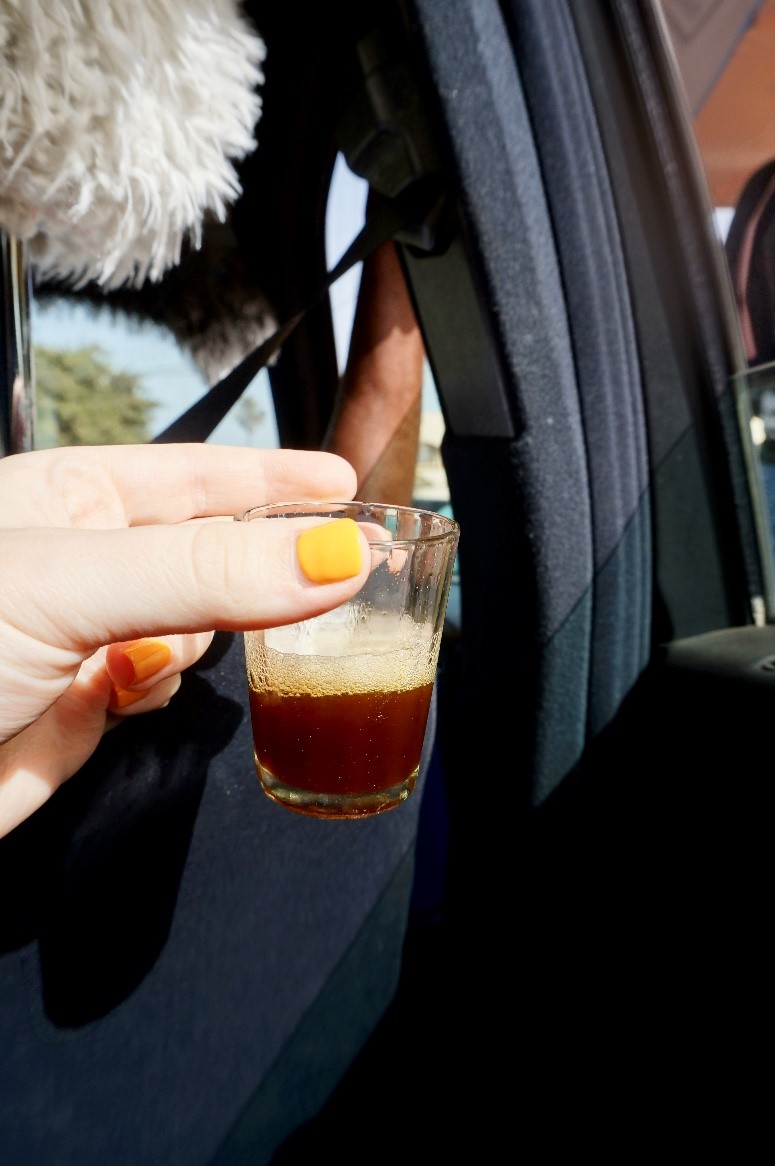 After hearing bicycle bells ring thousands of times throughout the day, the country fell silent as the counting of votes began. Buba and I watched as election officials closed the polling station, sealed the drums shut and began the process of counting votes. The marbles were dumped into a sifter to remove sand that is in the drum to ensure election observers do not confuse the sound of the bell and the marbles hitting an empty metal drum. The agents then poured the marbles into a tray that has 200 cavities for the marbles to go in to guarantee precise and quick counting. We finished watching the counts, went to Election Day headquarters for Gambian civil society organizations and submitted our observation forms.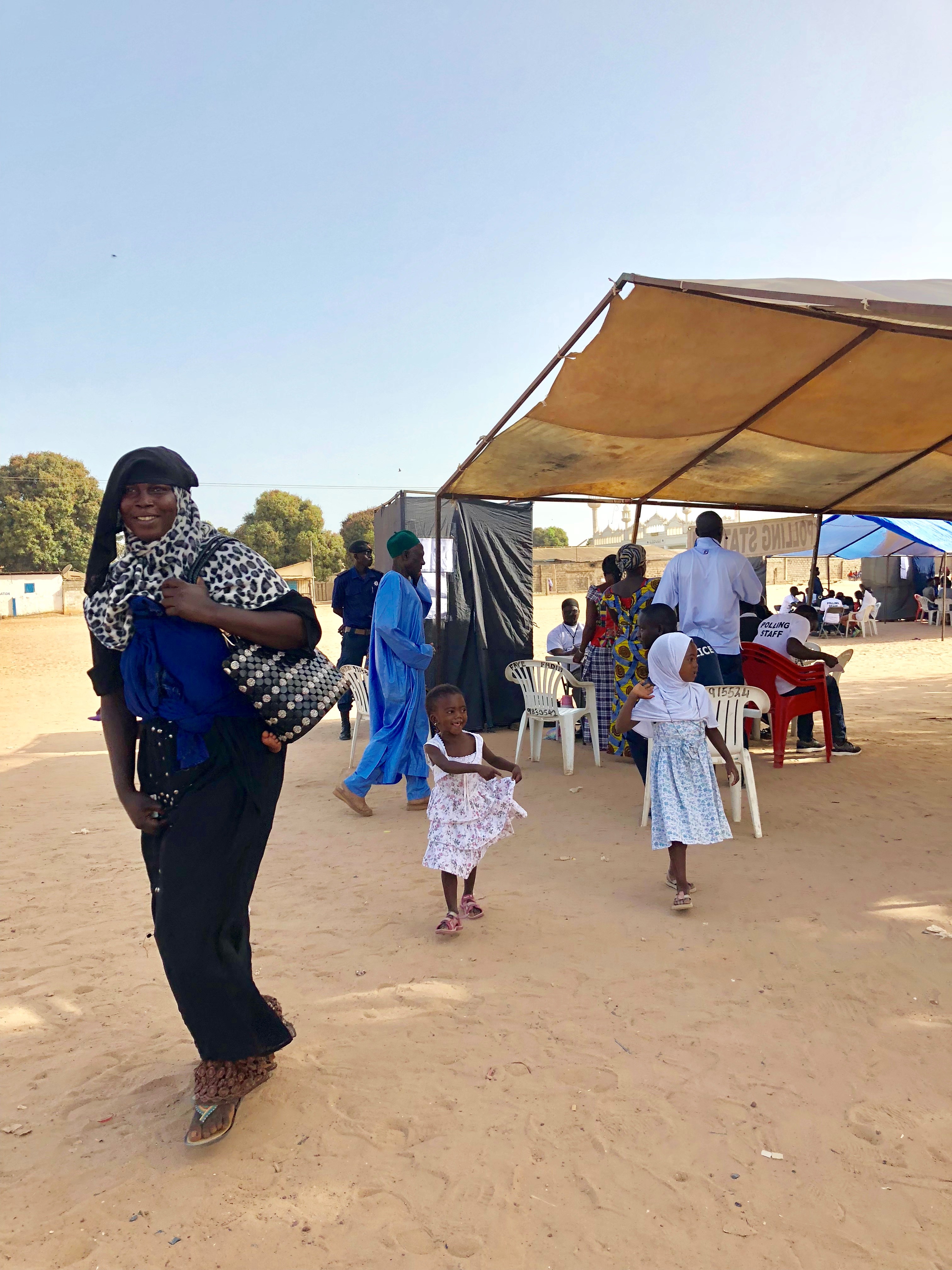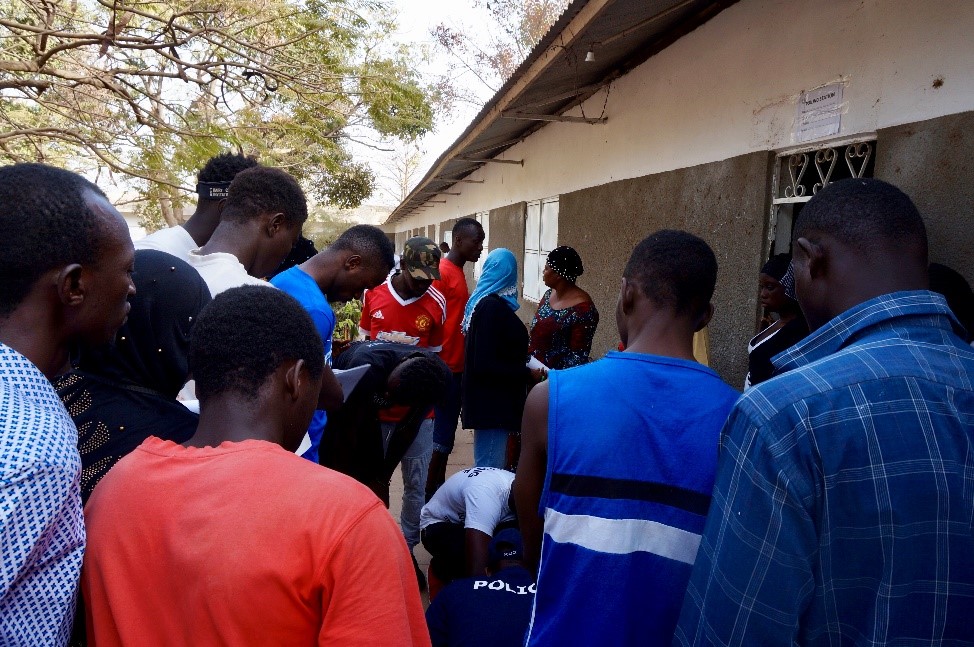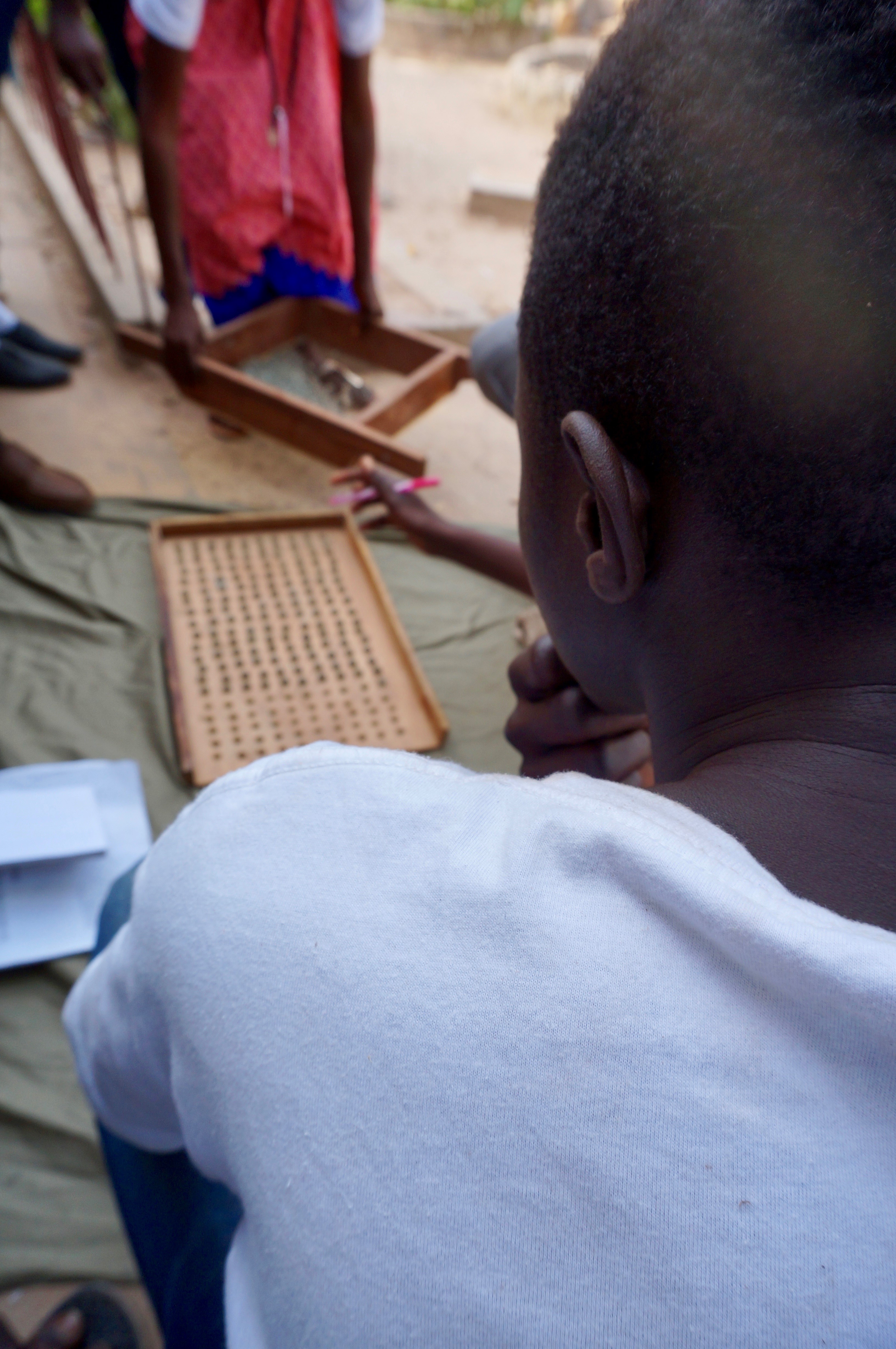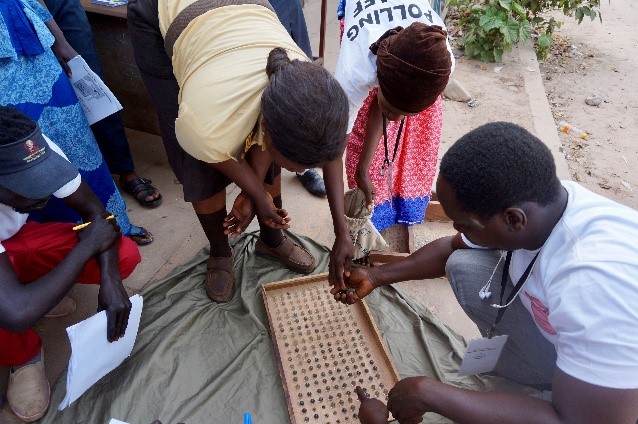 While working at IRI, I've quickly discovered that very little of our work is tangible. I am confident that our work matters and makes a difference since I believe every person deserves the dignity and right of having a government that works for them and not for itself. But this line of work can take a while to see results come to fruition. Elections are different. You can see it. You can observe it. In a 24-hour period, you can assess a government's capacity to ensure a citizen's right to vote. If you want to see democracy in action, observe a free and fair election.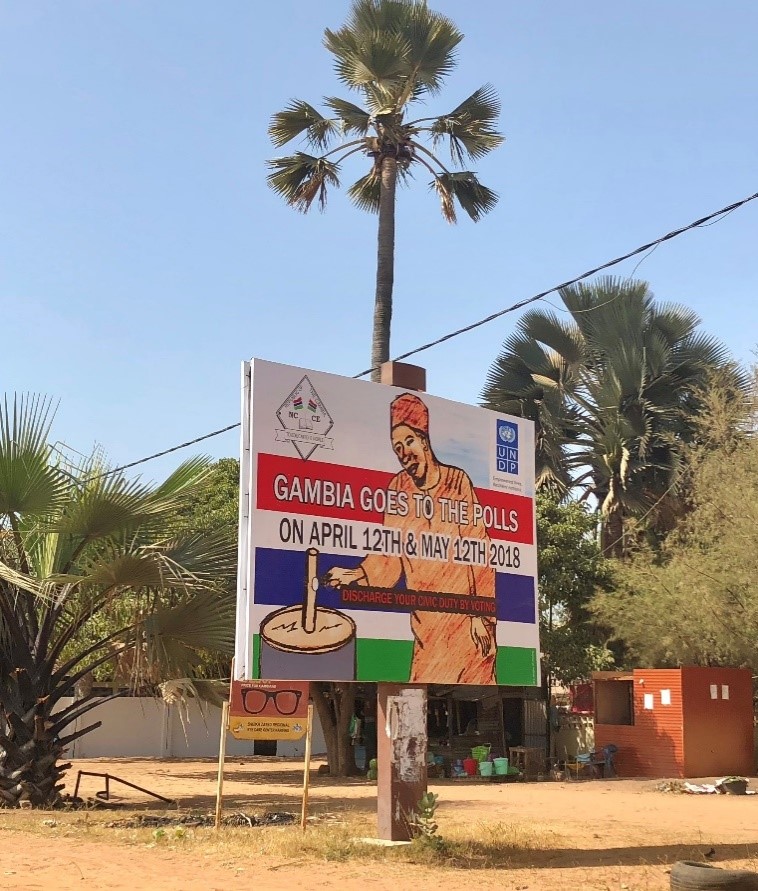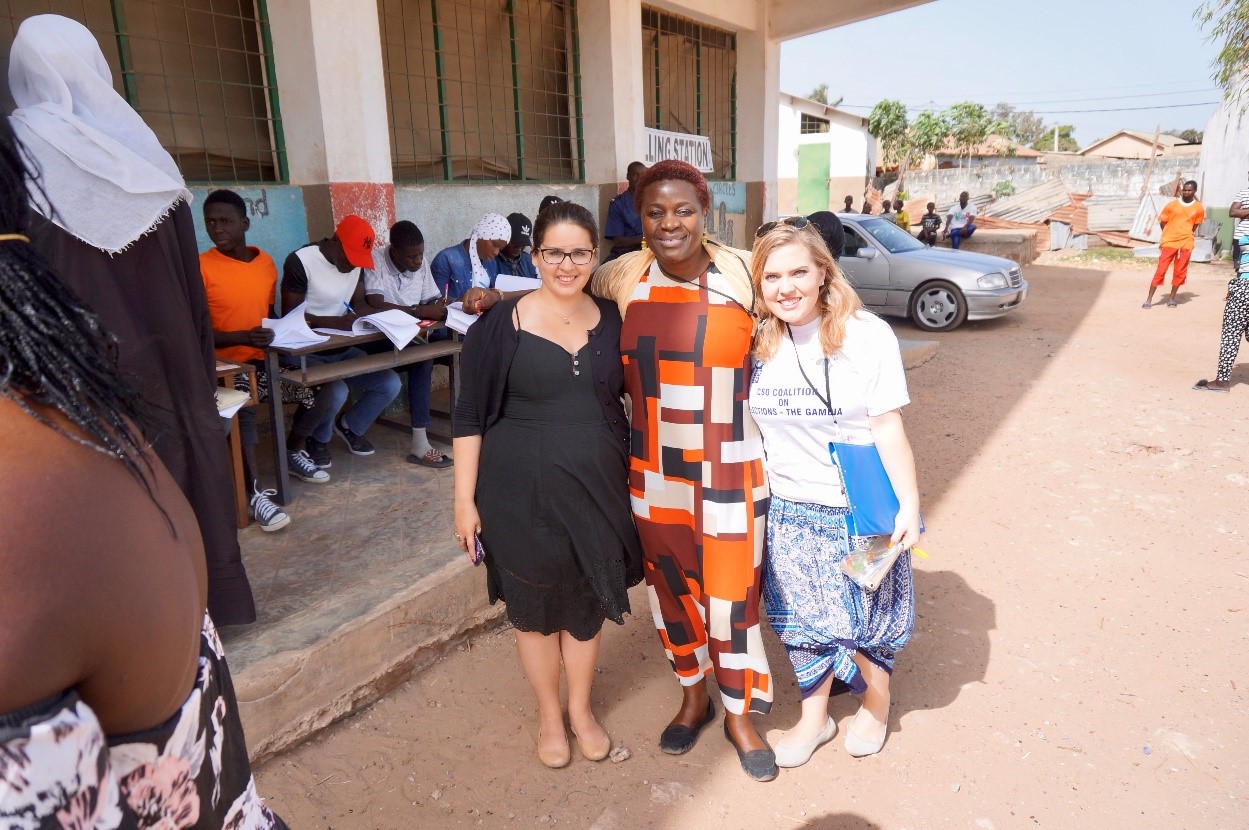 Top