A Mobile App Links Citizens and Local Government Officials in Jordan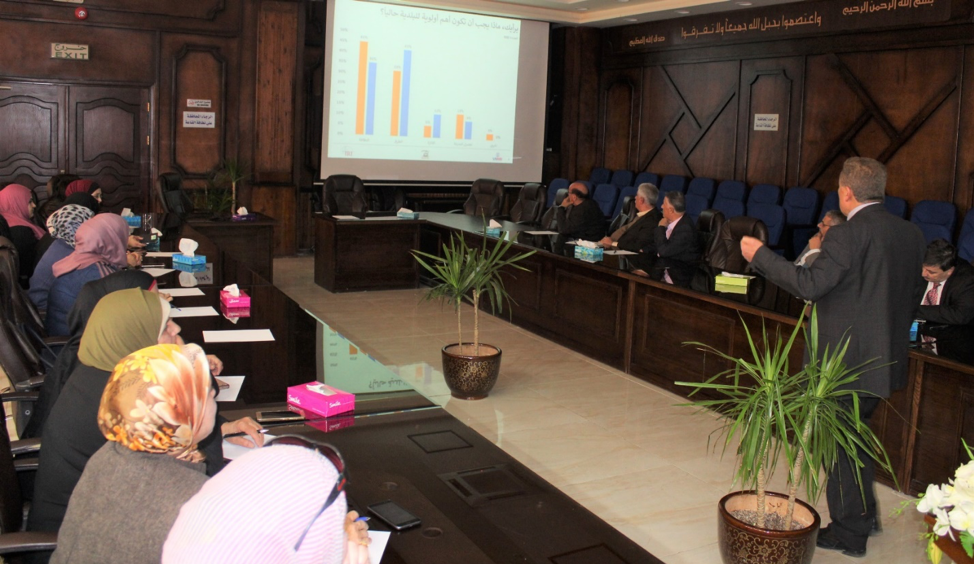 Last summer, during the Islamic holy month of Ramadan, protests erupted throughout Jordan in response to proposed income tax increases and other austerity measures. The protesters countered that the measures would disproportionately impact poor and middle-class residents. The protests spread and led to the resignation of then-Prime Minister Hani Mulki. However, public discontent with governmental policy remains.
IRI's polling in Jordan shows that many citizens feel powerless and are increasingly disillusioned with governing institutions. They are concerned about austerity measures and unemployment but feel that no one in government is listening to them. According to a 2018 IRI poll, 52 percent of respondents felt they had no influence whatsoever over government decision-making. By 2019, that figure increased to 64 percent.
Participatory decision-making in government is one of the biggest challenges facing Jordan. Too often, elected officials don't recognize the importance of data in decision-making and can easily lose sight of what citizens want. This impairs the government's ability to manage expectations and deliver services.
In Jordan, IRI works to equip communities with the relevant knowledge and tools to understand and convey citizen priorities to decision-makers. In 2013, IRI developed the community survey app Baldytak ("Your Municipality" in Arabic), making it easy for ordinary citizens to conduct surveys of community members. Baldytak's deployment in communities throughout Jordan has been beneficial in three ways. First, participants gain valuable research, communication, public speaking and leadership skills. Second, citizens use data to strengthen their advocacy efforts, and elected leaders can use the results to inform their decisions. Finally, more community members have the opportunity to provide input on issues that matter to them and feel empowered to impact local government decisions.
IRI implements Baldytak through volunteer Citizen Committees, which act as a conduit between government officials and community members. Members of the Citizen Committees are local residents, often youth, who educate their fellow citizens about government processes, act as advocates for community concerns and moderate citizen-government conversations.
Initially, IRI led the process of analysis and presenting results and worked jointly with the Citizen Committees to conduct data collection. After our collective experience in 20 municipalities around the country, today, Citizen Committees are leading all aspects of Baldytak with little assistance from IRI.
In Irbid, for example, an IRI-trained Citizen Committee now prepares and conducts Baldytak independently. This year, Citizen Committee members met with elected officials to design the questionnaire and methodology with the goal to better understand, and then convey, community priorities. They conducted the fieldwork, analyzed the data and presented the findings to the mayor and local council.
After learning that only 41 percent of citizens felt well-informed about the municipality's work, officials responded by organizing a town hall meeting facilitated by the Citizen Committee that was attended by 67 members of the community. During the meeting, municipal officials discussed their initiatives and provided citizens with more information about the municipal budget, challenges and upcoming public projects. Through the use of Baldytak, the volunteers from the Citizen Committee were able to build strong ties with the mayor's office and the municipal council, and to become community leaders in their own right.
Opening channels of communication between officials and citizens through Baldytak is just a start, but it is an important one toward building citizen-centered local governments in Jordan.
Top