Born only a few years before the Bosnian war, Marinko Šanje, doesn't remember the battle that took place in his home country in the early 1990s. However, like many Bosnian youth his age, he grew up with stories told by his father who fought in the war that killed over 100,000 people.
Marinko, now 29, has light memories of his family fleeing to Croatia during the war and coming back to Bosnia and Herzegovina (BiH) after the war had ended. "My first days of school [back in BiH] were so difficult," he said. "Many children did not have any school stuff or even bags. I remember that UN forces were here, and they gave us paper, books and [school] things and I remember my book bag had a United Nations logo on it."
The scars of the war are still visible. Vacant and rundown buildings have become relics of the conflict among Serbs, Croats and Muslims. "In 2018, on each corner, there are signs of the war," Marinko explained. "Buildings have not been fixed, and the schools are still separated."
Bosnia's education system is known as "Two Schools Under One Roof." Each day, young Bosnians stream into the same school building, only to study separately. Croat and Bosniak children learn in separated spaces, using different textbooks while learning in different languages.
Marinko wants to change this.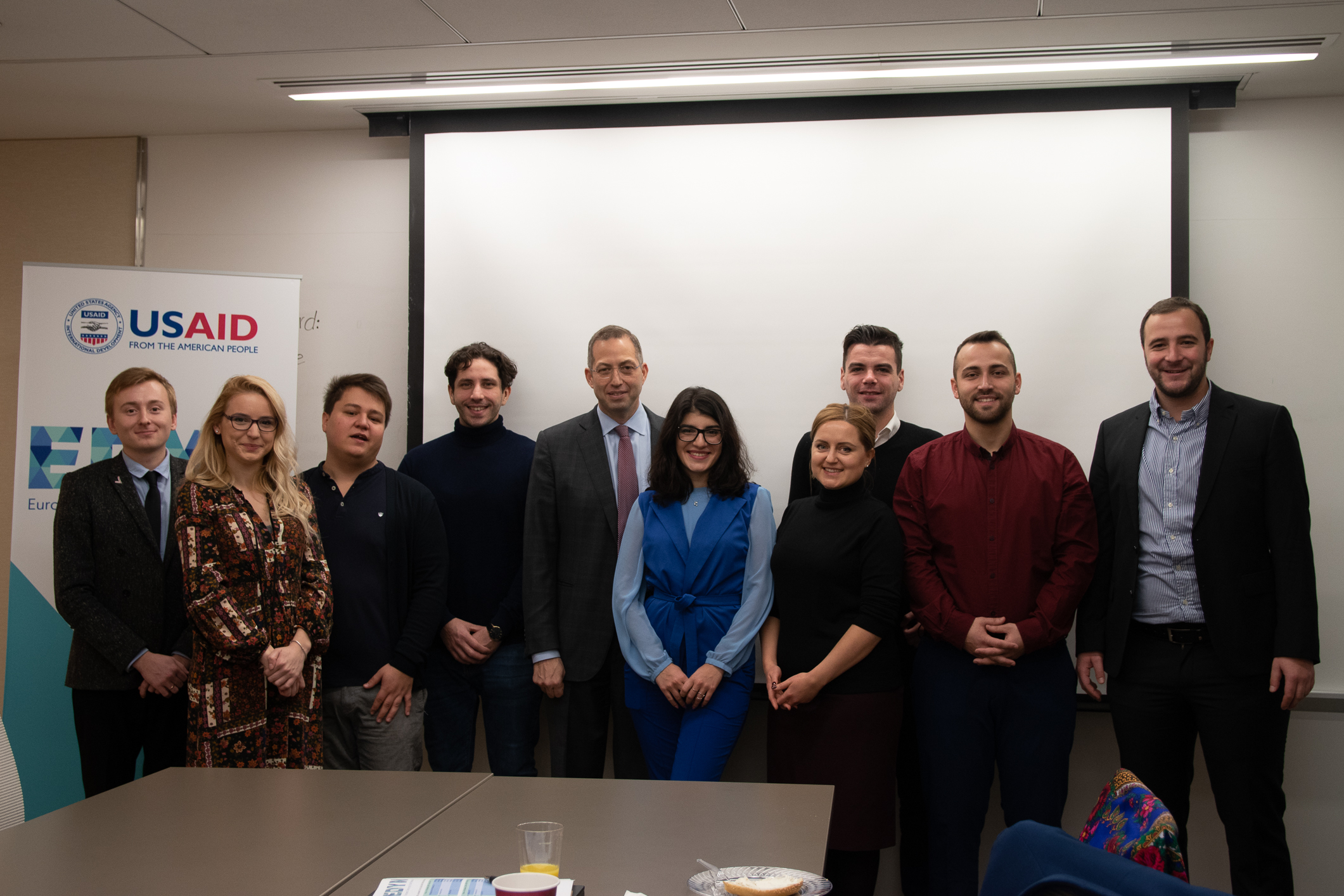 In late 2018, the International Republican Institute (IRI) and the National Democratic Institute (NDI) partnered with USAID to launch the European Youth Democracy Network (EDYN), giving ten Eastern European youth the chance to lead their peers into the future.
The goal of EDYN is simple. Help politically active youth develop their technical skills and build professional relationships with political and civic leaders in Europe at the local, national and EU-level. What makes EDYN unique is their Board of Directors is comprised of ten handpicked youth who will lead the network for the next two years.
One of the young men chosen to sit on the Board was Marinko, and quite frankly he was a perfect choice.
Marinko was born to lead.
At the young age of 28, Marinko decided to run for local office under a multi-ethnic party—breaking with family tradition of being part of a nationalist political party. "Some of my relatives told me I was a traitor and not a real Croat."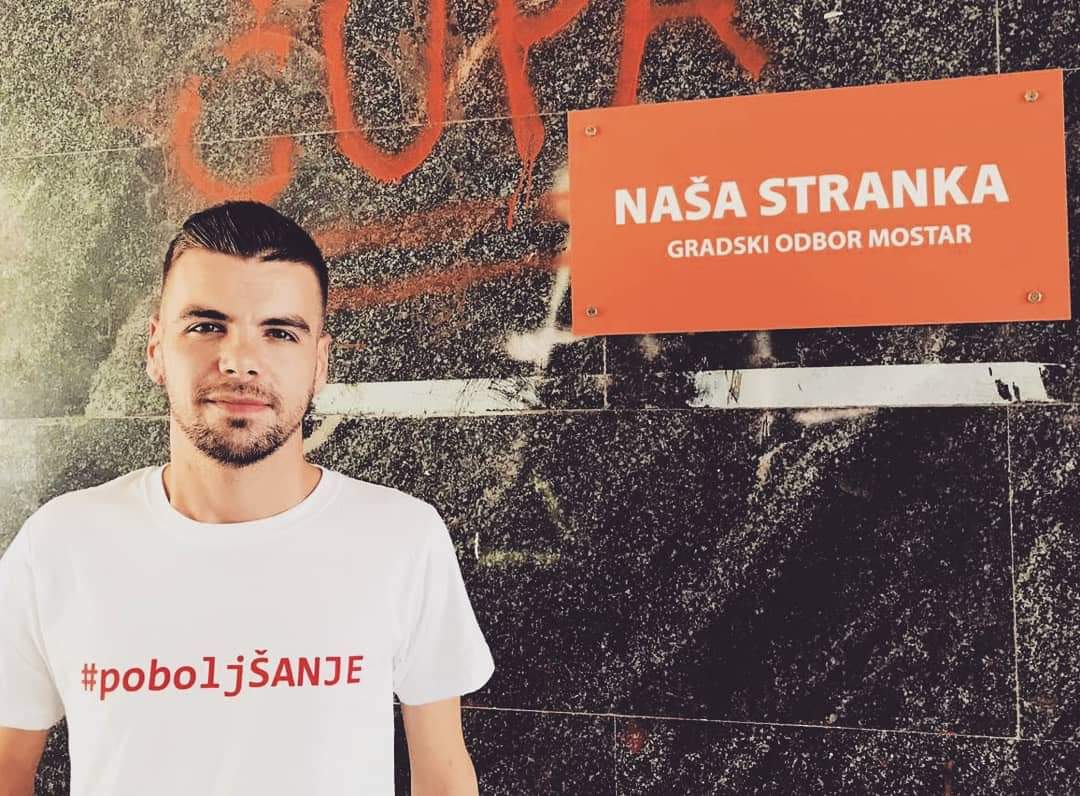 This did not deter him. "Bosnia is not only for Croats, Serbs and Bosniaks, Bosnia is for all of us. There are scars from the war. And after 20 years people are still living in the past. I want to live in the future."
But many people did not agree—including his family.
"Members of my family did not vote for me." And, it seems as if the idea of unity and one BiH was a message the country was not ready for.
Marinko lost his election. However, the loss has not stopped him. He dreams of living in a country where, "the responsible and competent people in power will give us the opportunity to realize, show our knowledge, connect our experiences, regardless of their names and surnames."
He hopes that one day, the children of Bosnia and Herzegovina can enter the same school, no matter of their race or religion.
"We're tired of the division."
Young leaders like Marinko are sprinkled throughout the world. They are the ones who think a little different—they are the Mavericks and the Renegades. They are the ones who stand up for what they believe in and are not afraid to break with tradition.
EDYN is filled with young men and women like Marinko. Throughout the year we will be profiling other EDYN members. Telling their stories. Sharing their dreams.
_____________
To keep up with the EDYN members follow them on Instagram HERE.
If you would like to know more about Bosnia-Herzegovina and it's interesting, but complex tripartite presidency, download THIS podcast.
Top