Advanced Leadership in Politics Institute (ALPI) Marks Graduation of First Generation in North Macedonia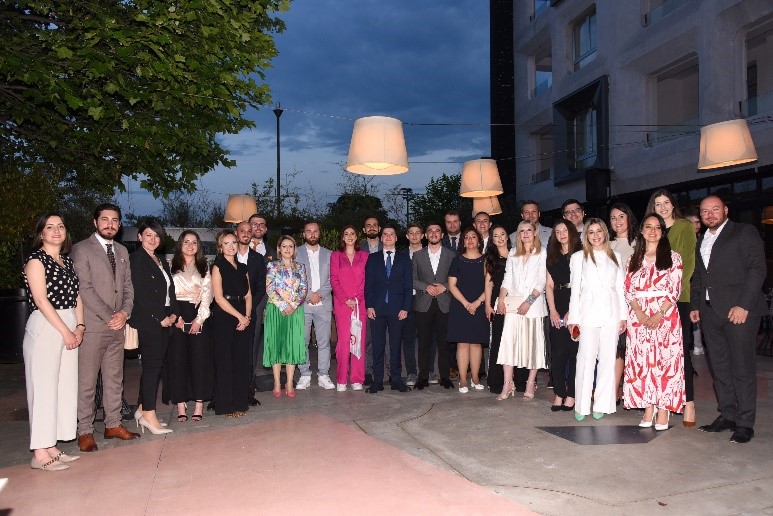 On June 1, 2023, The International Republican Institute (IRI) in North Macedonia held the Advancing Leadership in Politics Institute (ALPI) Recognition Ceremony, marking the graduation of the 27 participants. Launched in North Macedonia in 2020, the ALPI program addresses the challenges of political leadership among young individuals from diverse political and ethnic backgrounds. Its primary objective is to foster unity, dialogue, and common ground on the values critical to Euro-Atlantic integration while transforming the young change-makers into skilled, responsive and trustworthy future leaders. The program was piloted in Bosnia and Herzegovina in 2018, and the demand for this type of programming led to it becoming a regional brand, expanding next to North Macedonia, followed by Serbia, Montenegro, and Albania.
The ALPI program in North Macedonia actively involves young political leaders from 12 political parties and seven civil society organizations, focusing on both youth political development and inter-party and inter-ethnic collaboration. Over the course of two years, 27 young political party leaders from different backgrounds came together in this multi-party program, acquiring valuable skills in leadership development, evidence-based policymaking, community impact and advocacy.
The recognition ceremony also served as a platform to welcome the second generation of ALPI participants, who are about to embark on their own cross-party communication development journey under the ALPI program. The event featured words from U.S. Ambassador Angela Aggeler, who delivered a speech encouraging the participants to utilize their newfound knowledge and skills to "usher in a new era of functional, competent politics that works on behalf of citizens – not on behalf of political puppeteers or corruptive actors". Over 80 participants, including political leaders, Members of Parliament, and representatives from the U.S. Embassy and USAID, attended the ceremony, reflecting the broad support and recognition of the ALPI program.
The ALPI program has yielded positive results, with 100 percent of the 1st Generation ALPI members reporting increased cross-party and cross-ethnic collaboration. This accomplishment underscores the program's ability to bridge divides and foster understanding among participants. Moreover, the ALPI program has significantly enhanced the visibility of participants, elevating their status among party leadership and peers, and propelling their transformation into impactful political changemakers. With their enhanced leadership skills, ALPI members have proven their ability to efficiently manage institutions, effectively lead people, and deliver essential services, leading to enhanced governance and tangible benefits for the citizens they represent. ALPI members have emerged as vocal advocates, passionately championing solutions to societal issues such as the prevention of gender-based violence and the implementation of youth policies. Through these activities and achievements, ALPI has made a significant and positive impact on the political landscape of North Macedonia, fostering a more collaborative, effective, and socially conscious political environment.
IRI's work with youth in North Macedonia is essential for the long-term stability, democratic development, and inclusive governance of the country. This graduation ceremony represents the emergence of a new generation of young political leaders, who are dedicated to creating informed and engaged citizens committed to upholding democratic values in their communities and country. By investing in the next generation of ALPI leaders and promoting democratic values and participation, IRI contributes to building stronger and more prosperous societies.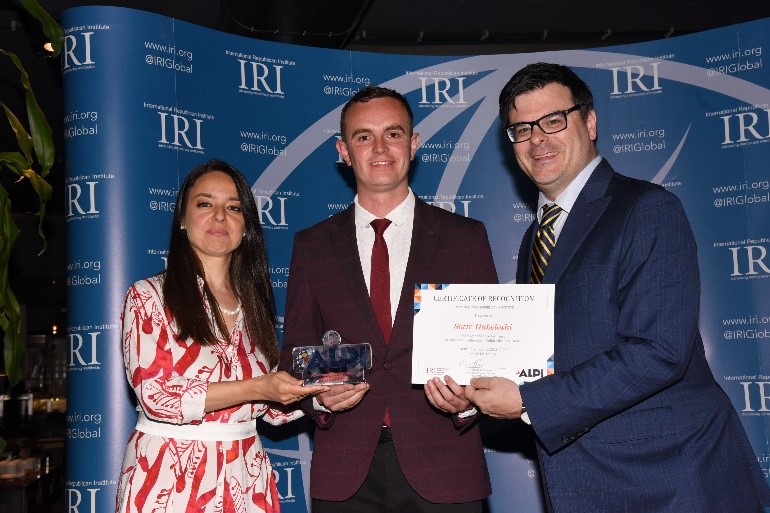 Top