Argentina's "Return to the World" will be Based on Good Governance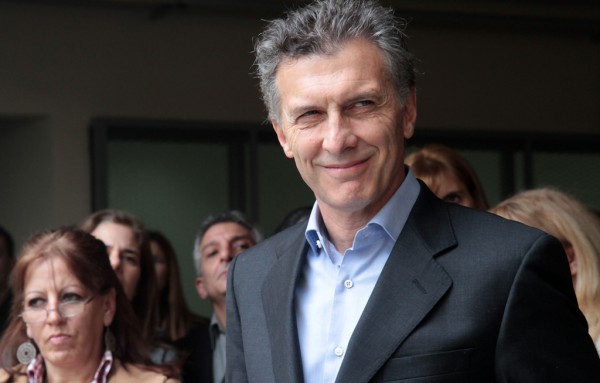 Argentine President Mauricio Macri won a crucial mid-term election in October 2017, but he has a difficult task ahead of him. His center-right coalition, Let's Change (Cambiemos), seeks to alter the history of Argentina and restore its economy.
Next month, President Macri will formally open Argentina's legislative year with a speech before both houses of the Argentine National Congress. This address provides the platform for President Macri and his team to strengthen his government's popularity as the Congress meets in the last working year before the 2019 presidential elections. In last October's legislative elections, his Cambiemos coalition gained seats in the Chamber of Deputies and Senate. Despite the electoral success, President Macri fell short of gaining an overall majority.
Riding on the coalition's coattails, Macristas announced that they would use their political capital to pursue a "permanent reform" agenda. The coalition's controversial pension reform bill, however, resulted in violent protests, revealing cracks in the Macrista support base to pass a proposed labor reform before Congress meets again in March.
While many Argentina observers wait to see whether President Macri can continue to right the country's economic ship, the president's 2018 good governance agenda is equally important for the country's quest to "return to the world." These initiatives focus on transparency and anticorruption.
On January 29, President Macri signed an anti-nepotism decree. This move partly sought to reduce accusations of hypocrisy on the issue as Macri had earlier criticized his predecessor, Cristina Fernández de Kircher, for letting ministers' family members occupy government jobs, even though he had also permitted the practice. The administration will also look to legalize corporate campaign finance contributions to provide more transparency on how corporations engage in the political marketplace. Bill supporters believe that legalization will eliminate corporate donations under false names.
Laura Alonso, the head of the government's Anticorruption Office, hopes that Congress will approve a landmark public ethics law. Major components include a requirement to make the assets of public officials' spouses, partners and minor children known to the public and create stringent conflict of interest restrictions. Alonso said that "the Anticorruption Office was asleep for many years and has started to wake up." If this bill passes, Alonso's office might stay awake for quite a while.
To pass any of these reform bills, the administration will need allies' support and the backing of the legislative opposition. Constructive dialogue with opposition legislators on the final form of any of the above laws will signal that the good governance agenda is part of a broadly apolitical state "spring cleaning." Even though Peronism, the principal opposition movement, is divided between Kirchnerite hardliners and the commonly referenced non-Kirchnerite "responsible opposition," Macri will likely avoid marketing these reforms as partisan score settling. Displays of consensus will help build Argentina's international reputation as a country that can respect ideological differences while agreeing to improve the quality of government functions.
As the United States and Argentina mark a high point in their bilateral relationship with the recent launch of the House Argentina Caucus, a productive legislative year in Buenos Aires can signal to Washington that America's only major non-NATO ally in the region remains a reliable actor. As Secretary of State Rex Tillerson commented during his visit to Buenos Aires February 4, "the U.S.-Argentine relationship is really growing stronger every day as we work together to build a more secure, more prosperous hemisphere."
Negotiations between the Congress and the Executive branch will not be easy; they seldom are. If all sides can agree to sanction good governance legislation in the 2018 ordinary legislative session, it would mark a victory for political incumbents of all stripes. And it would be a milestone for the country's democratic form of government that two generations of Argentines spent the last 35 years rebuilding since the end of the country's military dictatorship.
Top